After three years on Castro Street, the coffee and artisan ice cream store Eureka! called it quits over the weekend.
"Eureka! will be closing its doors for the final time on Sunday, August 14th. It has been a glorious three year run. Thank You. Anne, Patrick and Bill," read a statement on Eureka!'s Facebook page last week.
This isn't the Castro's first coffee house closure in recent months. H Cafe closed at the end of July after announcing a change of concepts.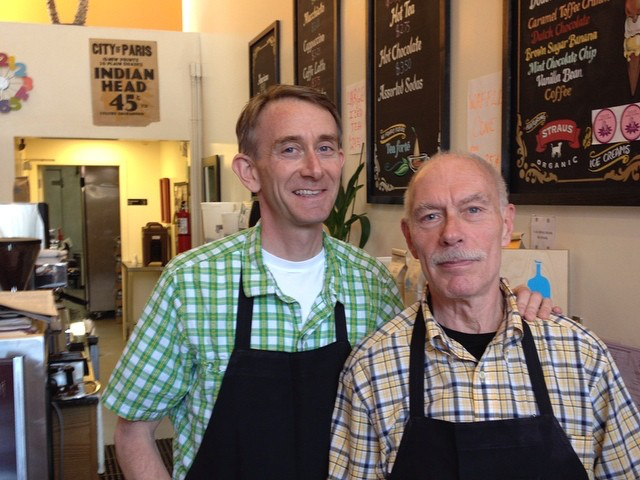 In an interview with the Bay Area Reporter, Eureka! owner Patrick Batt cited a drop in business due to the Castro Street sidewalk expansion in 2014. Batt said, "The irony is that we were just getting our business going right before the build out of the new sidewalk. The traffic never returned."
Batt is a former president of the Castro Merchants and currently operates the vintage porn store Auto Erotica on 18th Street, which will remain open.
While many recent business closures in the neighborhood have been due to rent increases, Eureka! was offered a one-year lease extension at the same rate, but they turned it down.
Business partner Bill Singleton added that tourism has seen a return since the completion of the project, but cafe regulars had not returned after avoiding the area during the long construction period.
Many commenters and neighbors have wondered for years whether the Castro was oversaturated with places to get a caffeine fix. Just in the past year, Wildcraft, Artis and Bernie's Coffee have opened new locations. Along with Philz Coffee which moved to a larger storefront on Castro St. For many, it was only a matter of time before some of the coffee shops began to close.
There's no word yet on what business will be taking the place of Eureka! We'll keep you updated with any movement at the location, along with any other coffee house closures.