Just a stone's throw from Stonestown Galleria, the Junipero Serra Playground shares the block with the Lakeside District's well-known white picket fences. This is a family-friendly neighborhood, and the 1.5-acre triangular wedge carved out of a residential subdivision delivers a variety of play options for the younger set.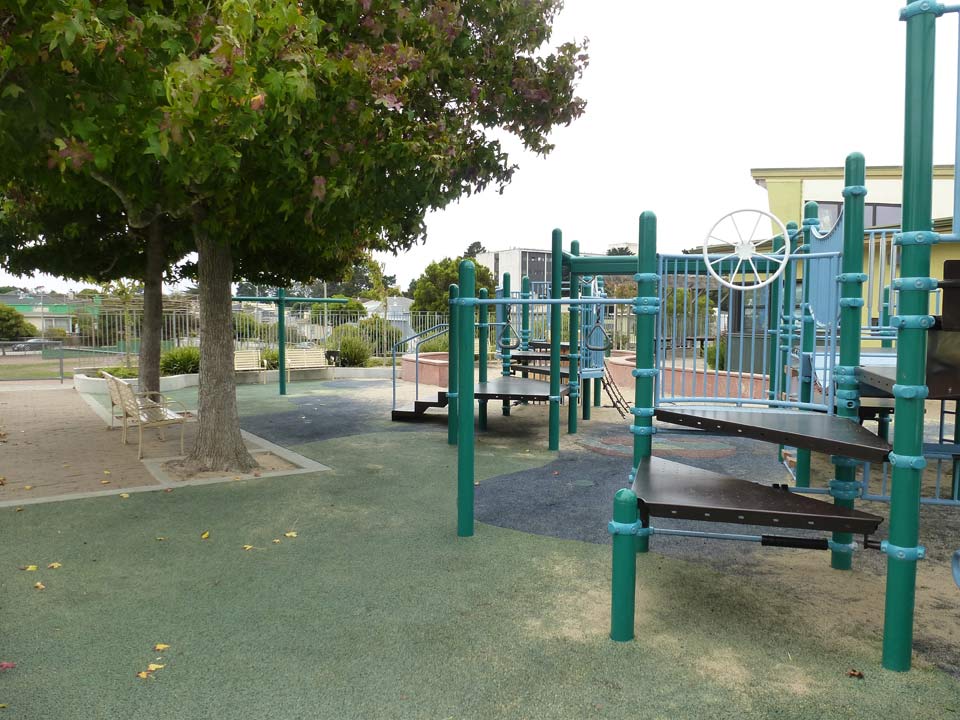 The park opened in 1955 after the city purchased the land from the Stonecrest Corporation, part of the Stoneson brothers development enterprise known for building Stonestown Galleria and over 25,000 housing units in the Bay Area between the late 1930s and the early 1950s.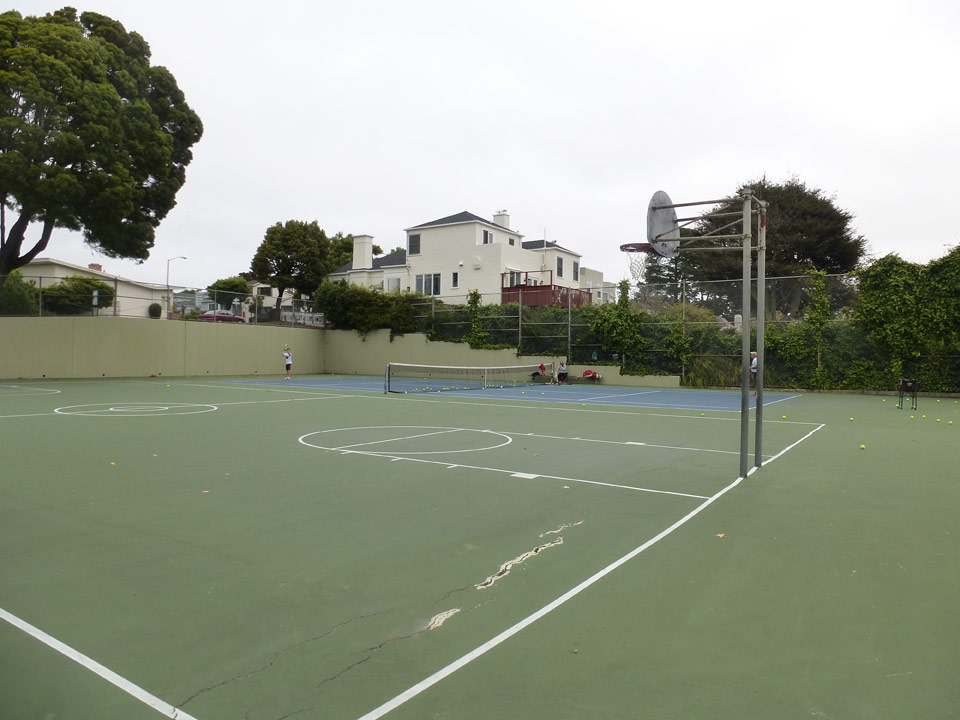 Surrounded by Stonecrest, Denslowe and Lyndhurst drives, this park has all the necessary components for outdoor play, last renovated by Rec & Park in 2008. The park's tennis court and basketball court sit side-by-side next to the playground. The Junior Tennis Academy plays here from late August through early October, and the playground invites young kids to jump, climb and swing on a variety of structures, with a bouncy rubber mat as flooring. A small picnic area under the shade of a trellis and trees is nearby.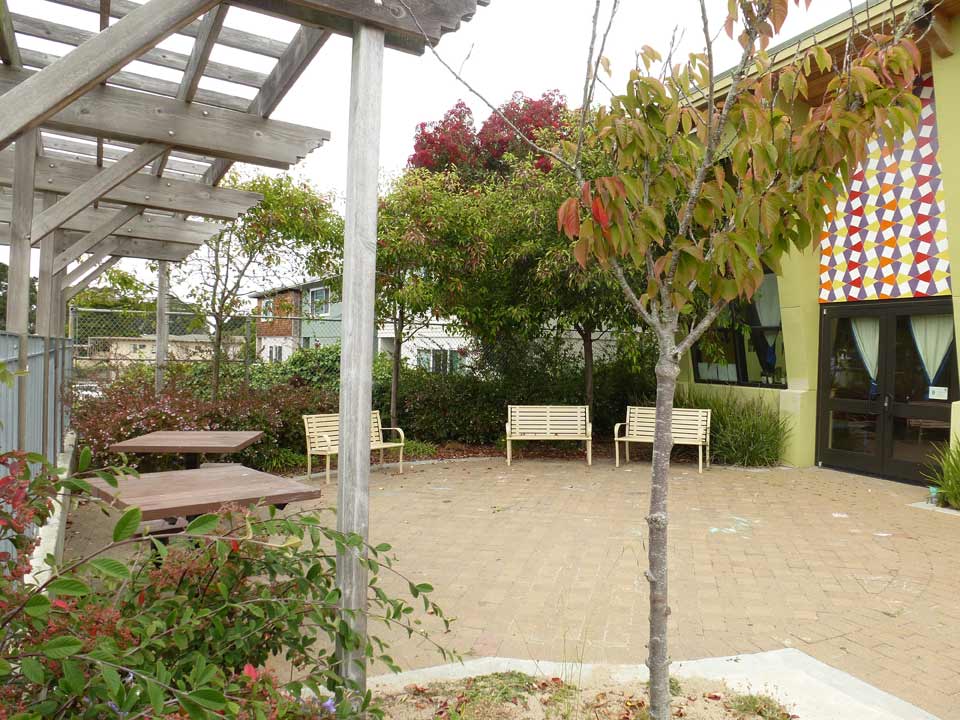 The 1,800-square-foot clubhouse can be reserved for gatherings and makes for an enjoyable party space with lots of natural light. Look for the two tile murals by artist Laurey (Bean) Finneran that were commissioned by the San Francisco Arts Commission for the clubhouse renovation, located on the north and south exterior walls.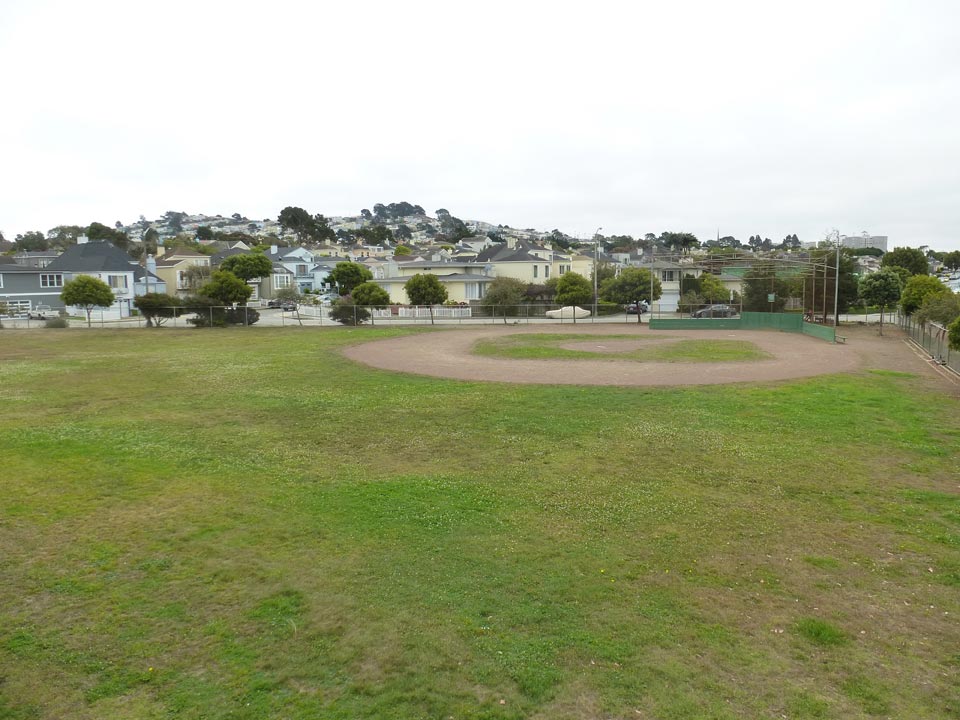 The athletic field hosts little league games for boys and girls, in the spring and fall.
Getting there: Take the Muni M-Ocean View or the 28-19th Avenue bus to the Stonestown Station at 19th Avenue and Winston Drive, a short distance from the park. The 18-46th Avenue and the 29-Sunset buses also stop on 19th Avenue near the park. Parking is available on the street. The park is wheelchair-accessible and has public restrooms and drinking fountains.