A new business is in the works for Bayview, and this time it's all about burgers. The long-vacant 700-square-foot building located at 4801 Third St., covered in murals commissioned by SF Art Everywhere, has been owned by the family of pro football player and third-generation Bayview native Desmond Bishop for decades. Now, he and his wife Geeta are planning a new project called "Bishop's Burgers," which will bring burgers, shakes, breakfast options and more to the neighborhood.
Irving Gonzales of Gonzales Architects confirmed the plans, saying that the business's goal is to work in concert with neighboring businesses and organizations such as the newly renovated Bayview Opera House, which has plans to incorporate outdoor activities like movie screenings and events on Mendell Plaza.
The front of the building, referred to as "the little jewel box" by Gonzales, will be a glass-walled space that "will illuminate the area and act as a beacon ... It draws attention and throws light on the plaza" in an effort to deter unwanted behaviors.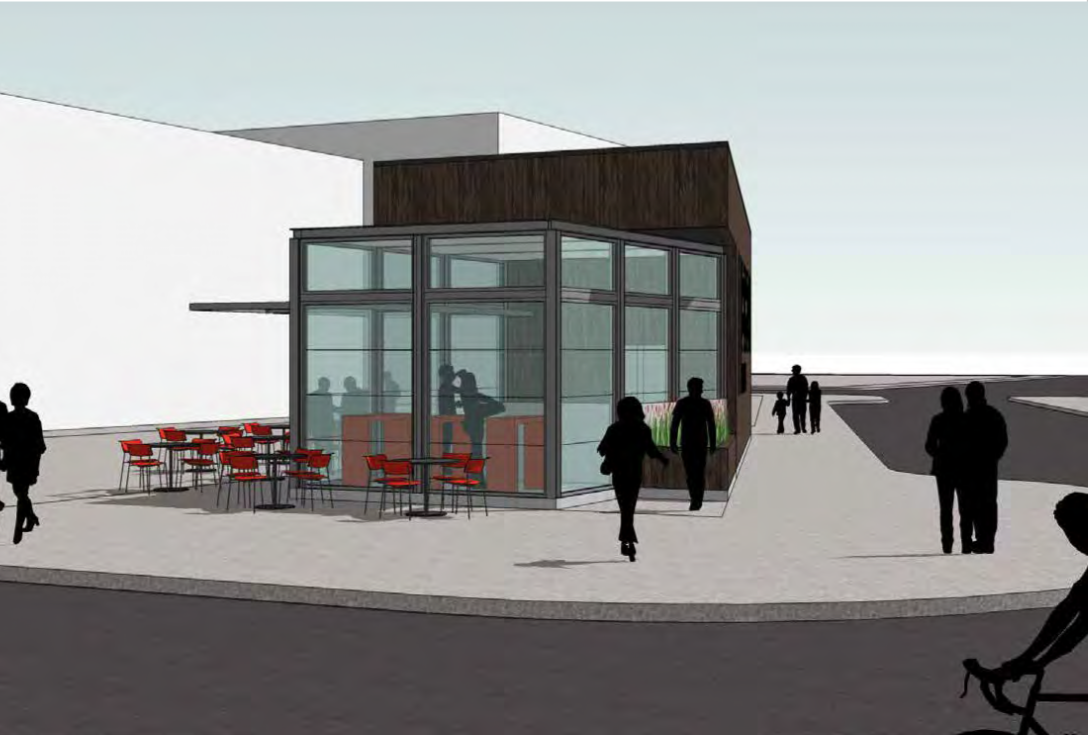 The small space won't have indoor seating, but there'll be limited outdoor seating, Gonzales said. 
"We're going to start with soft landscaping," he added. "We have numerous ideas, but we've talked about having lighting around the poles to create a more festive atmosphere ... The idea is to create an environment for people to gather. Once the business opens, we'll develop community projects with artists and look at creative ways to activate the plaza."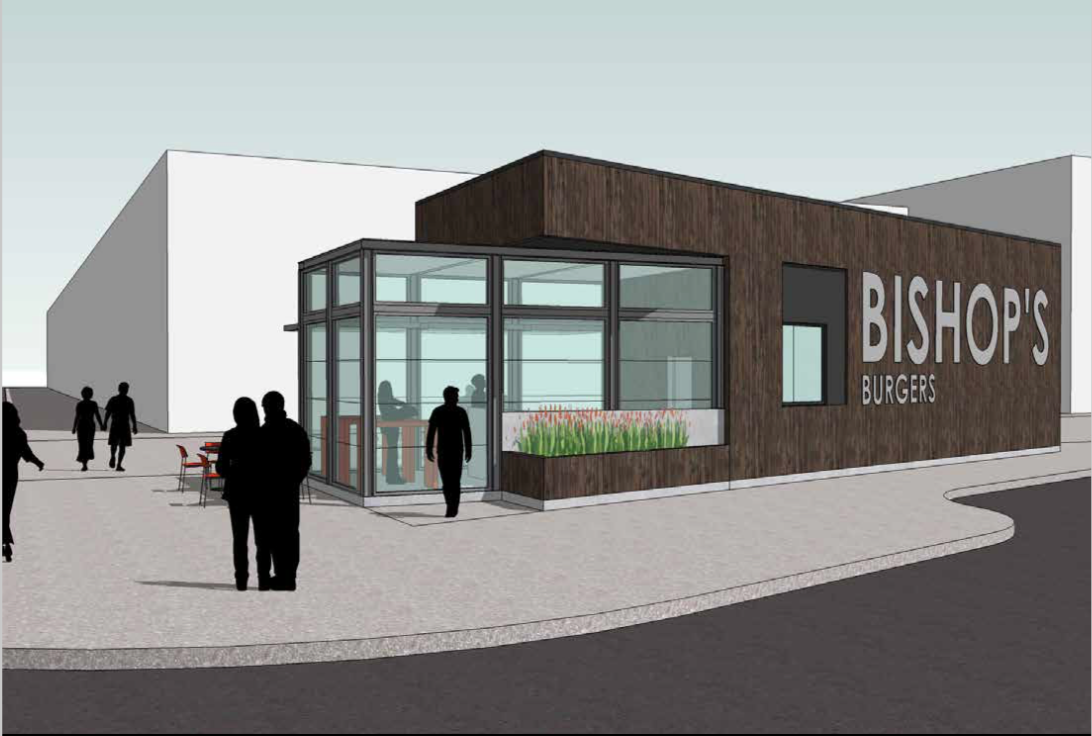 While Geeta Bishop is still working on the menu and meeting consultants, she's already settled on a signature menu item called "Curlee" fries, named after Desmond's grandfather Curlee Bishop. 
"We will definitely engage youth within the community," said Gonzales, when asked about hiring youth in the community. "We are working with Old Skool Cafe and other organizations, but there will be opportunities for anyone who wants to get involved. We are in the process to submitting permits and reaching out to community contacts to get a list of Bayview contractors and vendors that have been doing work in the neighborhood."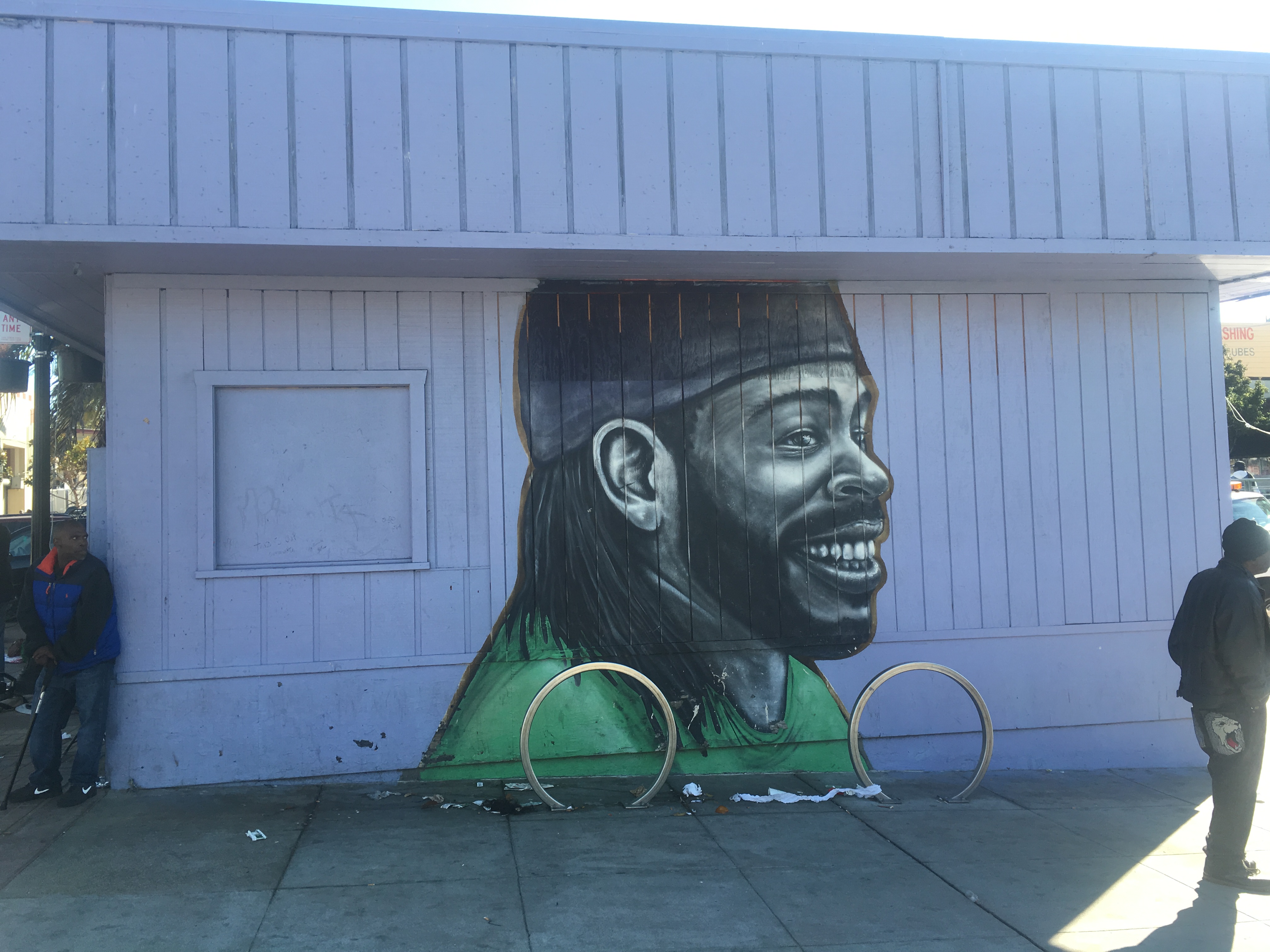 If all goes according to plan, Bishop's Burgers will open in mid-summer of 2017.