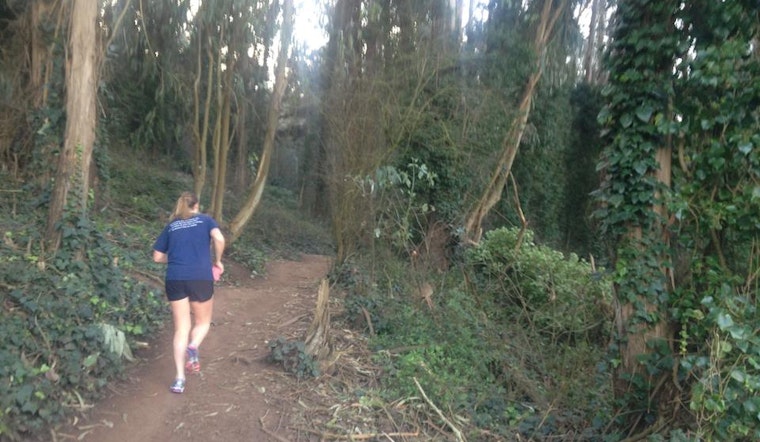 Published on August 19, 2016
After consulting with forestry experts, UCSF yesterday unveiled a new draft management plan for the Mount Sutro Open Space reserve, an 61-acre forest that's owned by the university and maintained in partnership with Sutro Stewards, a nonprofit staffed by volunteers.
To address years of drought and pest infestation, the plan calls for culling trees, boosting biodiversity and finding ways to protect and preserve blue gum eucalyptus, the dominant species in the frequently fogbound forest that overlooks the City.
According to a report prepared by two outside environmental consultants, "a decline in the overall health of the forest" is due to a lack of water, aging trees and insects that have decimated the non-native eucalyptus planted by Adolph Sutro, a mining engineer who purchased large swaths of San Francisco in the late 1800s.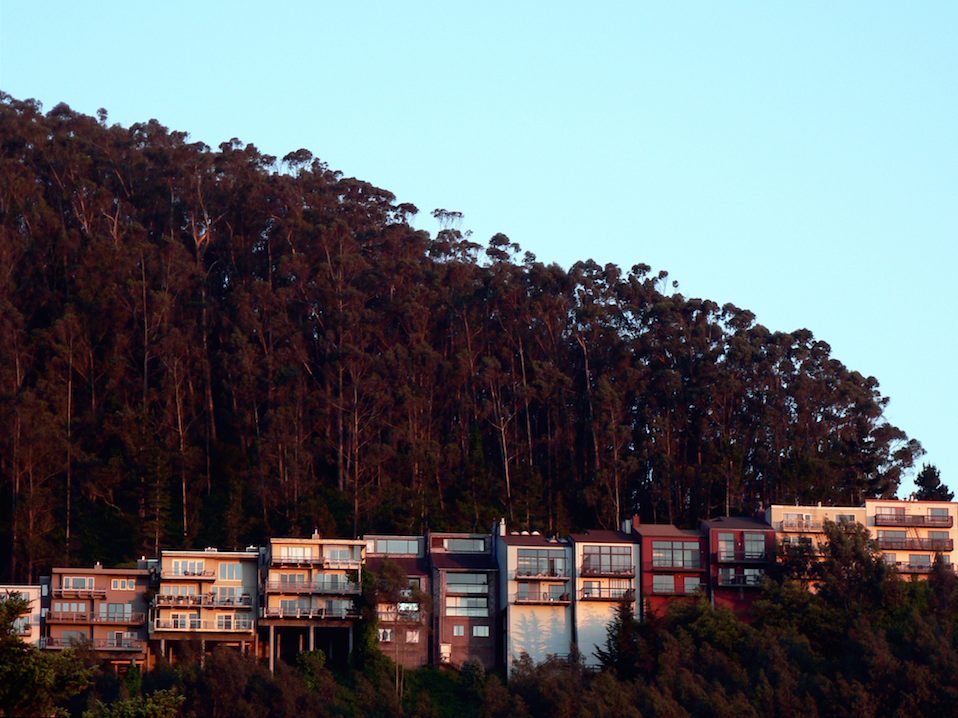 "A continuing trend of declining tree health" led consultants to believe that "the existing forest will not recover on its own." An inventory conducted earlier this year determined that there are around 3,400 dead and 10,000 live trees within the reserve. Consultants estimated tree mortality at 24 percent within the reserve; in a 1999 study, the mortality rate was 12 percent. 
Matt Greene, a biologist and UCSF forest consultant, said the problems on Mt. Sutro reflect a statewide problem. "Up and down the coast, I've seen evidence of increased tree mortality due to the state's extended drought," he said in a statement.

Because eucalyptus aren't regenerating fast enough, the proposed management plan recommends a multi-phased approach that starts with removing dead and dying trees. To give the eucalyptus less competition, experts hope to remove "low-growing vines and shrubs" and tear out stumps before planting new trees.

In later phases, foresters plan to establish optimal tree density by clearing and replanting with a mix of tree species, and establishing "systems for monitoring the status of vegetation and wildlife" in the reserve. As planned, the work would unfold over 25 years.

Known to many residents as a "cloud forest," UCSF's conservation challenges on the 909-foot hill are entirely man-made. Before Sutro planted it with trees in 1886, it was covered with wildflowers, scrub growth and native grasses, much like Grand View Park to the west. After the forest matured, a lumber mill operated on the hillside until a extensive fire in 1934.

(The City-owned portion of Mt. Sutro, known as the Interior Green Belt, comprises 20 acres and is maintained separately by Parks and Rec and the Public Utilities Commission.)

Once completed, UCSF planners hope "to maintain a 'forest' experience" by creating a "mosaic of trees, shrubs and ground cover" under a canopy that provides shelter from sun and wind while preserving "views of the ocean and Golden Gate Park."

To gather feedback on the draft proposal, UCSF plans to hold two community meetings in October. Before plans can be finalized, a Technical Advisory Committee will review the draft with local stakeholders before UCSF does a state-mandated environmental review. If the proposal moves forward as expected, recommendations could implemented as early as fall 2017.