As one of the Sunset's premier shopping districts, Irving Street provides local consumers with a little bit of everything. Last week, we profiled Monkei Miles, a new "gently used" children's clothing store at Irving and 16th Avenue; today, we offer a look at some of the other newcomers (and departures) in the area.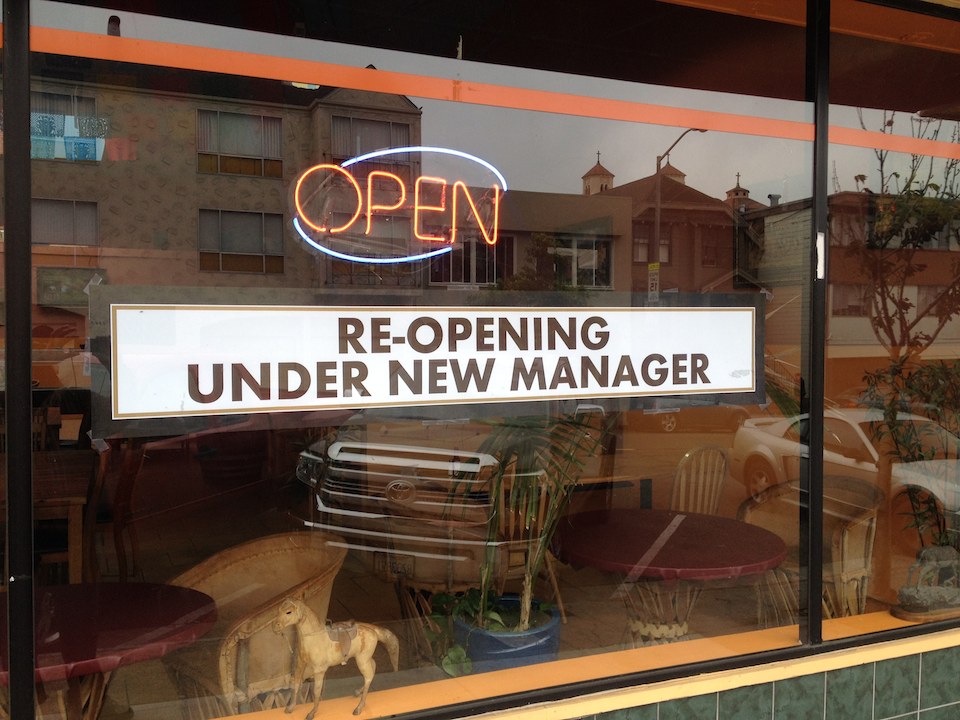 1342 Irving (unnamed taqueria)
Taqueria Dos Amigos closed unceremoniously in May after the Department of Alcohol Beverage Control suspended its license, but in recent weeks, the Mexican eatery has reopened—sin cerveza. The awning has been painted over, awaiting a formal name change.

According to an employee and a sign in the window, the taqueria is under new management (we left a message, but it was not returned). The worker we spoke to said the restaurant will reapply for a license to serve beer and wine, but there's no firm timetable.

1827 Irving (vacant)
After four decades, Palayan's Oriental Rugs has vacated its storefront on Irving between 19th and 20th Avenues, although the company is still doing carpet repair and cleaning services around the city. Customers in need of rug renewal can call (415) 664-6845 to request a pickup.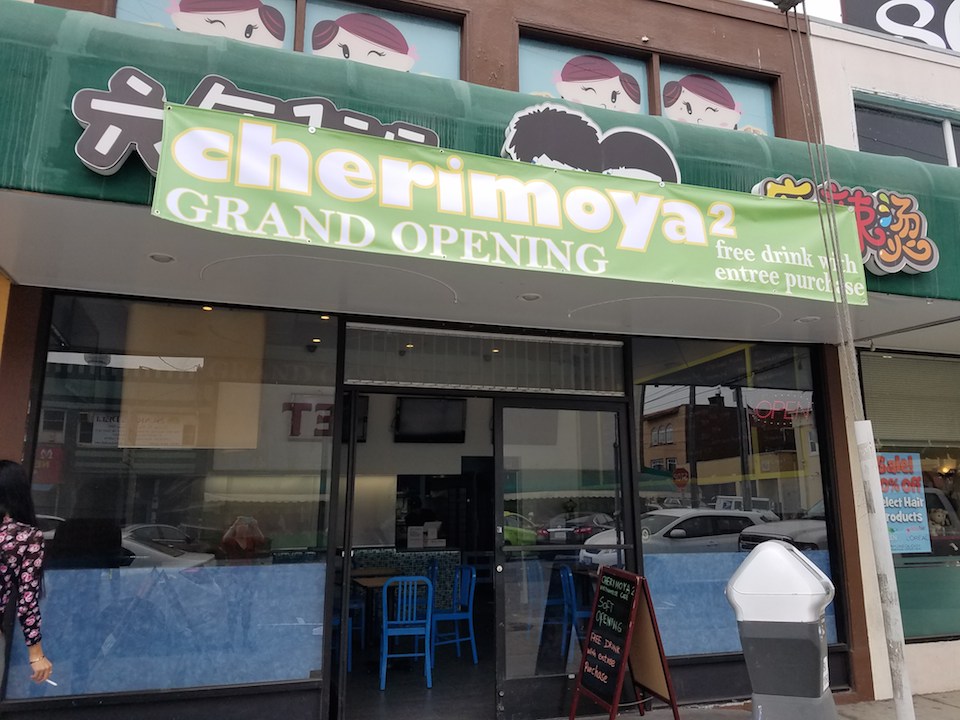 2110 Irving (Cherimoya)
Although it's named after an exotic fruit, the menu at new Vietnamese cafe Cherimoya focuses on banh mi, spring rolls, rice bowls and six different types of buttered garlic noodles (seven, if you include plain).
Cherimoya, which has another outpost in Burlingame, replaces Class 601, a Taiwanese cafe that shuttered earlier this year.
2154 Irving (WokStation)
Last year, we reported that potato-centric fast foodery CheeSpud was seeking someone to take over its lease. In recent days, WokStation, has taken over the corner spot at Irving & 23rd. The menu offers standard fare: a wide selection of fried rice dishes, familiar appetizers, and traditional entrees.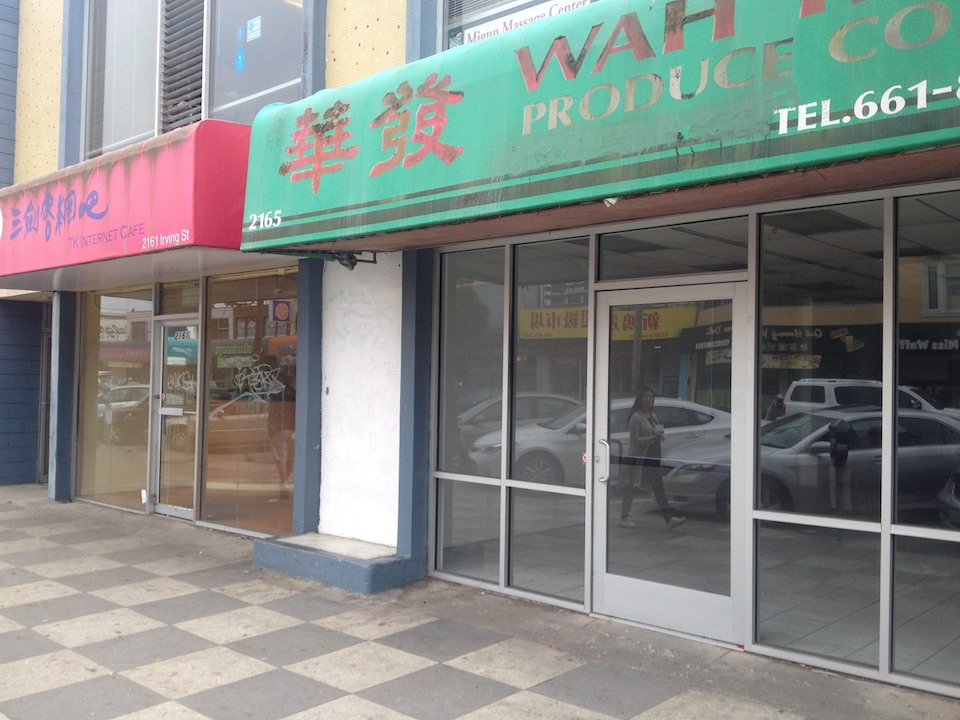 2165 Irving (vacant)
In December 2015, two vacant adjoining storefronts at 2161 and 2165 Irving were under consideration for a medical cannabis dispensary, but the application has yet to be considered by the Planning Commission.
With marijuana legalization on the statewide ballot in November, it's unclear whether the city's permitting process will change after the election, which could be one reason for the delay. 
We contacted attorney Brendan Hallinan, who's representing the prospective dispensary owner, as well as managers at the Planning Department; no one was available to respond. We'll continue to follow this story.
2216 Irving (VIP Express Co.)
The space formerly occupied by JT Phone Services is now the latest outpost of VIP Express Co., an express-shipping operation that ships cargo and packages between destinations in the U.S. and Asia.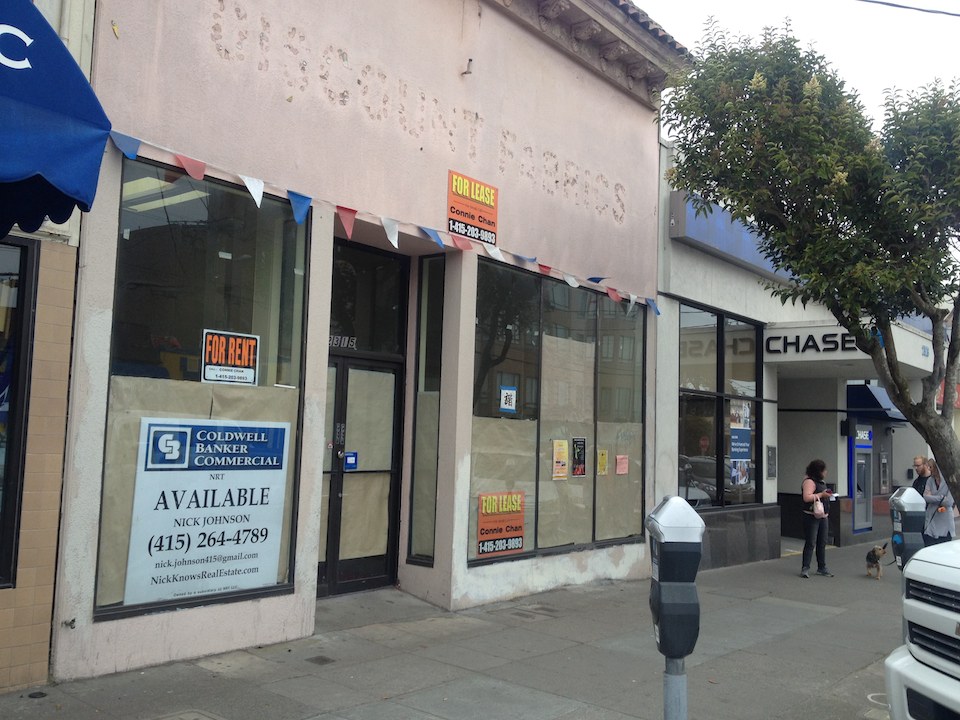 2315 Irving (vacant)
Since Discount Fabrics moved to a larger location in 2015, this storefront has been in search of a new tenant. The 2,207-square-foot space, built in 1926, has been listed for sale; it's currently available for approximately $5,600 per month.
Do you have a tip about a new (or departing) business in the Inner or Outer Sunset? Send it to Hoodline; if we use it in a story, we'll give you credit.