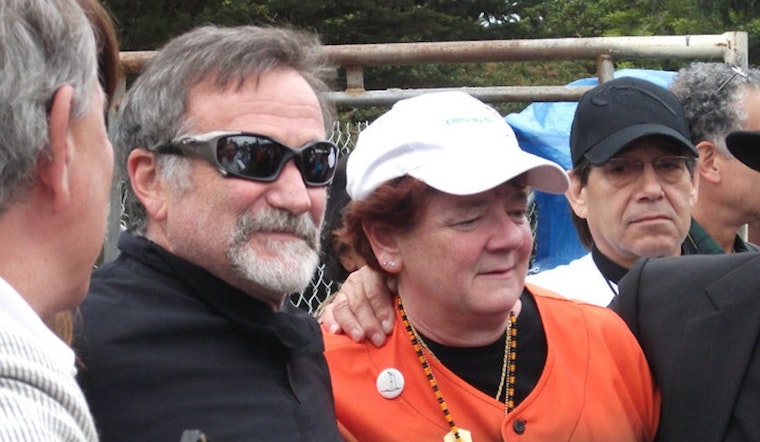 Published on September 29, 2016
Comedians Will and Debi Durst have launched a fundraising campaign to have the area of Golden Gate Park currently known as Sharon Meadow renamed after late comedian Robin Williams.
Williams, who started his comedy career in San Francisco and remained a presence in the Bay Area for decades, often performed at Comedy Day, a free festival held in the meadow each fall. After his 2014 death, Debi Durst revealed that he was also the event's largest financial backer.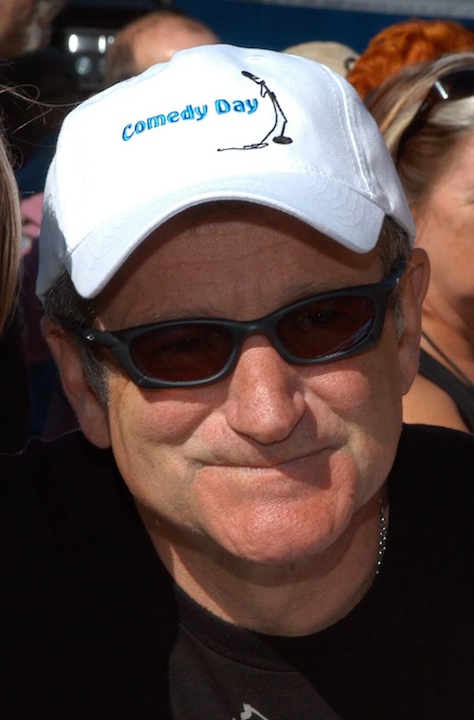 Shortly after his passing, Debi Durst had the idea to name Sharon Meadow for Williams. "Comedy Day is traditionally in September, and I thought we should do something to honor his memory."
According to the Rec & Park Commission's naming policy, name changes may be made if the individual to be honored has been deceased for at least two years, and "only to commemorate a person or persons who have made major, overriding contributions to the park."

Working with other local comedians, Durst researched the history of the field adjacent to the Sharon Arts Building, which was donated in 1888 by lawyer William Sharon. "We found out that it's called 'Sharon Meadow' simply because it's right next to the Sharon Arts Building," she said. "We're not really renaming it; we're naming it."
Durst said that Rec & Parks Director Phil Ginsberg searched through the department's historical archives, "and there's nothing else in there" that indicates that 'Sharon Meadow' is an official designation for the paddock at the east end of Golden Gate Park, near picnic areas and a carousel.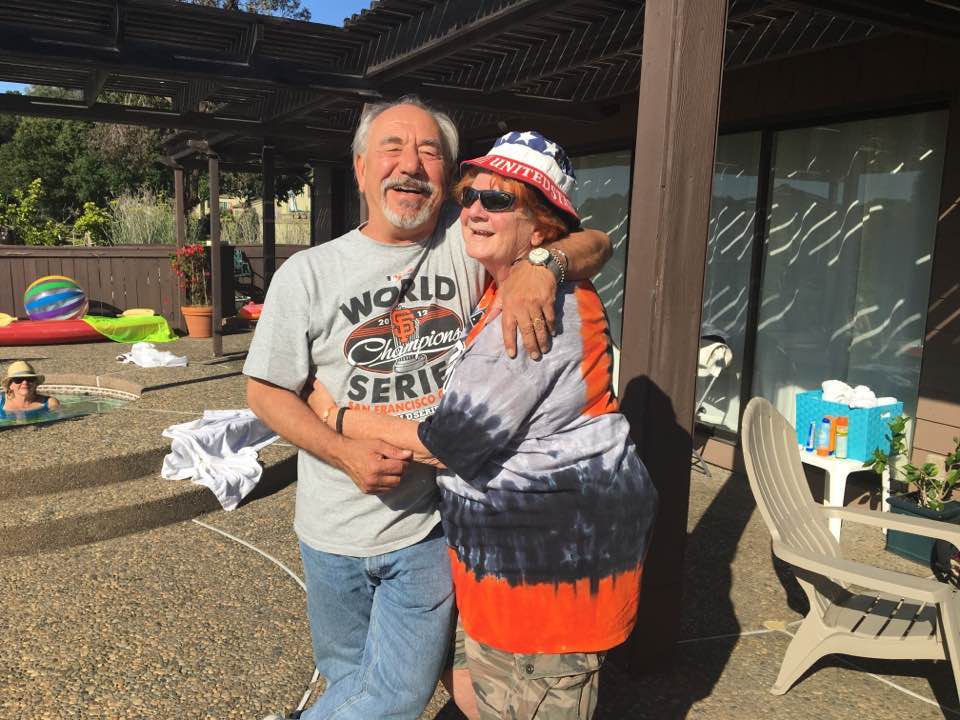 Money raised via the Robin Williams Meadow crowdfunding campaign (which has collected $871 as of this writing) will be used to replace existing park signage. Durst said she hopes to "piggyback" on other signage changes that will be required for Nancy Pelosi Drive (once Middle Drive East) and Hellman Hollow (formerly Speedway Meadow).

The total cost for the new signage "is about a hundred grand," said Durst. "That's the number that's been bandied about by Rec & Park, because that's what it cost the last time they changed any signs." 
Durst said it "wasn't clear" in which Supervisor district the meadow is located, but District 1 Supervisor Eric Mar has offered his support.
"Robin Williams is a local treasure," said Conor Johnston, an aide to District 5 Supervisor London Breed. "Our office is watching the effort enthusiastically and hopes his supporters can raise the funds to make it happen."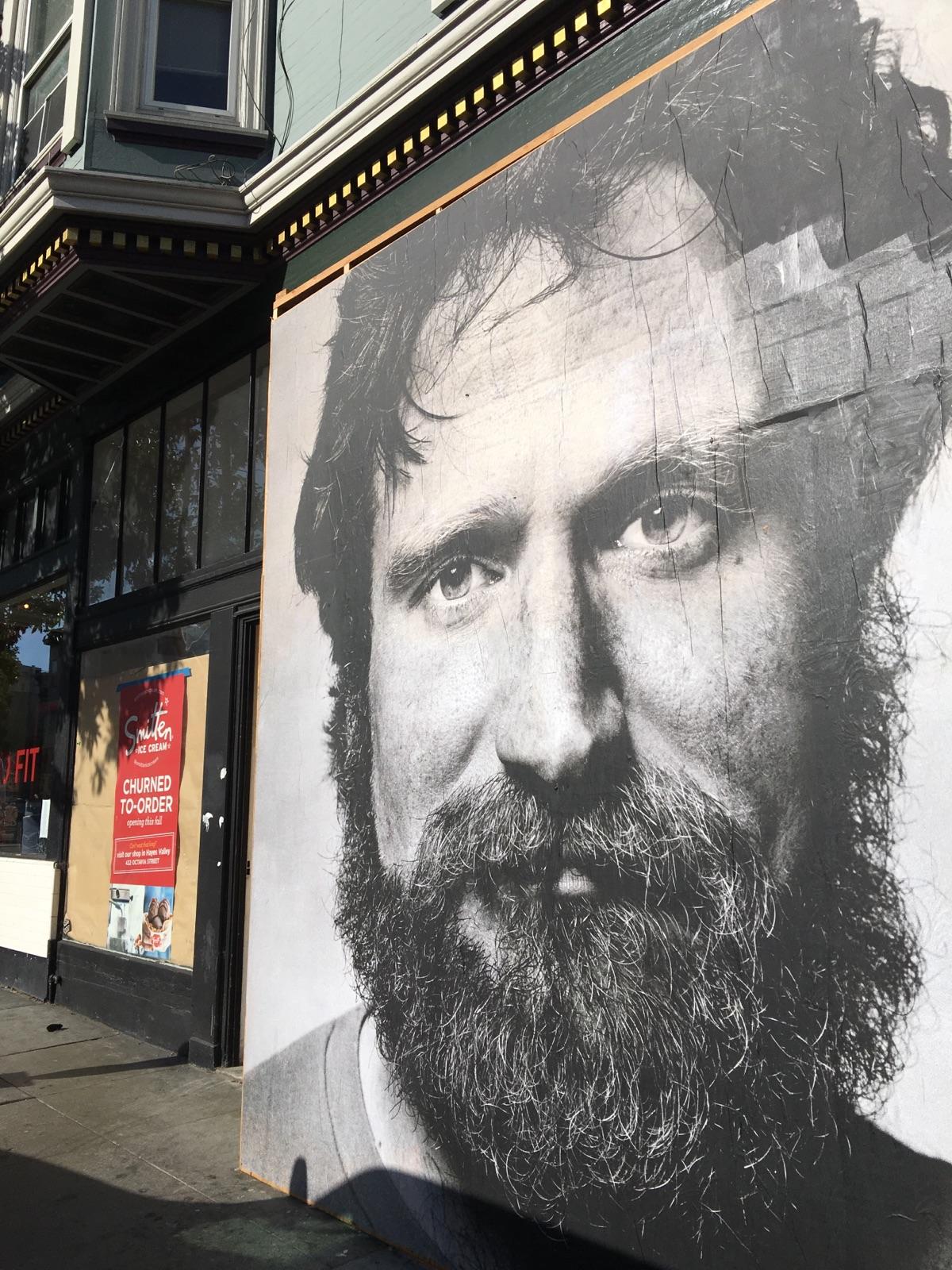 However, one local historian, Woody LaBounty, is arguing that it's unwise to name public spaces after famous people.
"I just think that naming things after people is a problem that never goes away," said LaBounty, a professed Williams fan. "Renaming things just sort of takes away the historical background that people in San Francisco live their lives through."

LaBounty says he's "no fan" of Sharon, "a rapacious and reviled unscrupulous senator and banker who foreclosed on people."
"I have no problem, really, with his name being removed or Robin Williams' being added ... [but] I think the solution is just to stop naming things after people," said LaBounty, who favors naming spaces after the purpose for which they're used, citing Speedway Meadow as an example.

@richmondsfblog Sharon wasn't a nice guy, so whatever, but are we going to rename everything each generation? Loses the point of the honor.

— Woody LaBounty (@woodylabounty) September 28, 2016
"Al Jolson used to be a pretty famous entertainer; now, we're pretty uncomfortable with his blackface routine," he said. "Are we going to look at Robin Williams playing a gay hairdresser and think we don't want that on the meadow in 50 years?"
Durst disagrees. "Robin Williams was a huge part of San Francisco, and a huge part of Comedy Day," said Durst. "There were times we wouldn't have had a Comedy Day if he hadn't stepped up, but we couldn't tell anyone when he was alive."
Although a freeway tunnel north of the Golden Gate Bridge was named after the late actor, "there's nothing in San Francisco that reflects anything for Robin," said Durst. "For what the man did for humanity in general, I think he deserves it."