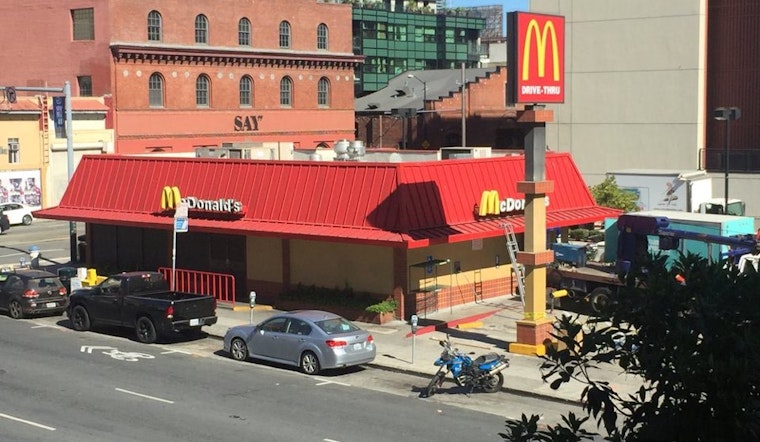 Published on October 06, 2016
Another South of Market construction site has broken ground.
Tipster Robert F. informed us this morning that the McDonald's that's long stood at the corner of Third and Townsend is now closed, and demolition of the one-story red and gold building has begun.
Photos posted on Yelp yesterday, showing construction crews removing the McDonald's signage, confirm that observation.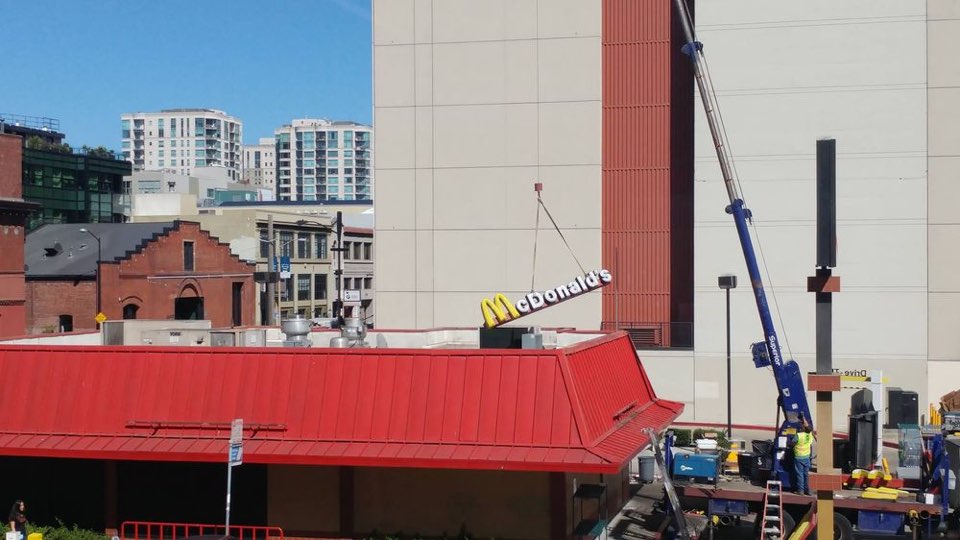 Socketsite pointed out earlier this year that this particular fast-food joint holds a place in pop-culture history. In 1983, before McDonald's moved in, it was transformed into 'Acorn Cafe,' where Clint Eastwood's Dirty Harry uttered the famous words, "Go ahead, make my day," after a shoot-out with robbers in the film Sudden Impact.
The corner, just steps from AT&T Park, will soon become a 230-room Hyatt Place hotel. The 11-story building will include a public courtyard and 2,000 square feet of retail space on the ground floor, and roof decks on the ninth and 12th floors for guests. Construction is expected to wrap by the end of 2017.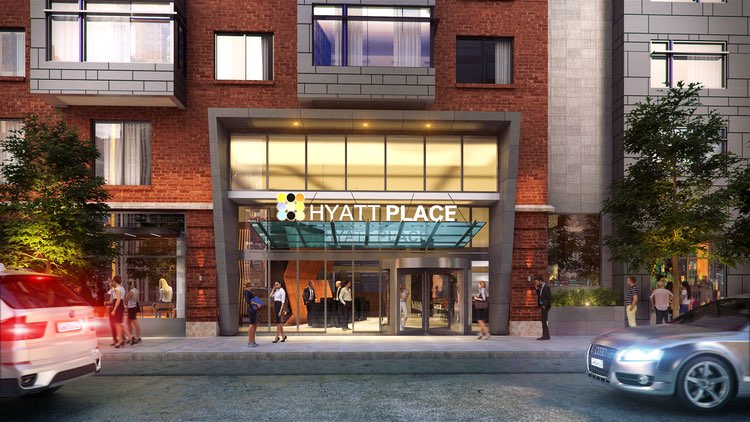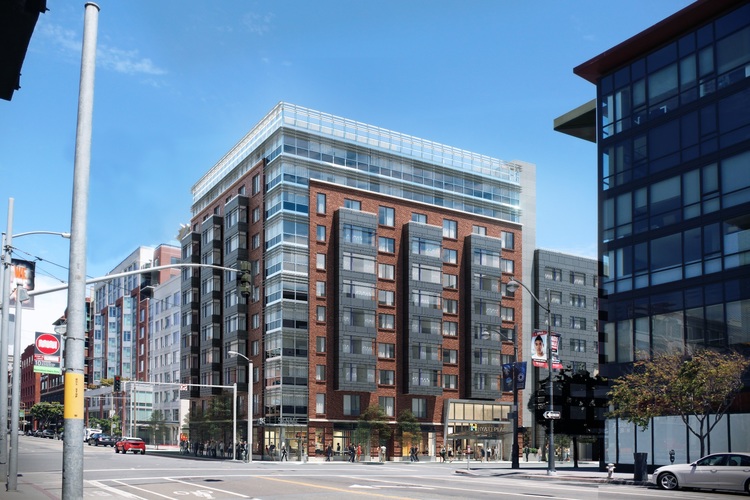 With the neighborhood's two other McDonald's (1455 Market St. and 820 Bryant St.) also long gone, the nearest place to score a Big Mac and Gilroy Garlic Fries appears to be the Market and Second Street location. You can also walk a bit further and hit the recently remodeled 'Create Your Taste' McDonald's on Front Street between California and Sacramento.