As both a fully equipped tea room and an equestrian shop, Tal-y-Tara is one of the Richmond's more unusual gems. It's been in business at 6439 California St. (between 26th and 27th avenues) since 1995. Now, there's change in the air at the longtime shop—but patrons don't have cause to worry.
Philip Meakin, Tal-y-Tara's co-owner, said that the conditional use application on file for the business—which is posted in the shop window—is for work that will expand the kitchen and add more seating for the tea shop.
"It's not as exciting as the posting makes it look," he said. "We're just going to put in more tables for tea service."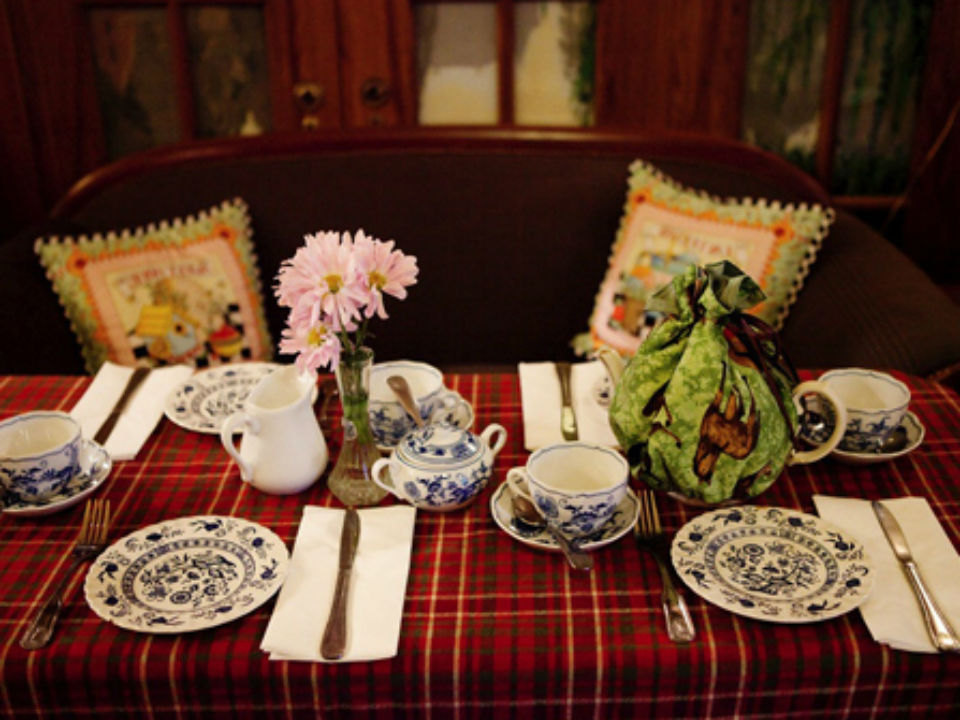 Meakin said that the upgrade would allow for a bigger kitchen (the current one barely allows him to fully serve the number of tables already in place), and room for service both indoors and on the back patio.
The new kitchen will sport a six-burner range and increased storage. Meakin will also be increasing the tables to accommodate around 40 people inside, according to plans filed with the city, and will sacrifice some of the current retail space for the expansion.
Meakin said that with the impact of online shopping eroding sales of the store's clothing and equestrian gear, and the simultaneous surge in the success of the restaurant business, the change seemed like the right thing to do.
"If it's clothes," he said, "if it's more than 20 blocks away, people will order it online. But they'll Uber across town and wait two hours to eat in a restaurant."
He did say the shop would continue to carry a smaller array of equestrian and British gear, like hats.
Tal-y-Tara initially opened its doors—as separate, neighboring tack shop and tea room—in the Western Addition in 1980. The family-owned and operated business was originally opened by Melba and Hugh Meakin; their children Philip and Sarah now run the business.