Back in 1946, nearly two decades before it became known as "The Castro," Eureka Valley was the city's epicenter for Halloween. Back in the mid-'40s, kids in the neighborhood geared up for Cliff's Variety's annual costume contest, complete with a giant dinosaur that walked around with them.

That dinosaur "scared the shit out of me as a kid," said Pat Cox, who was born and raised in the neighborhood, and whose family once owned The Expansion (which is now Blackbird). "Eventually, kids got older and started stepping on its tail, so they had to get rid of it. But growing up around here, Halloween was always the best day of the year."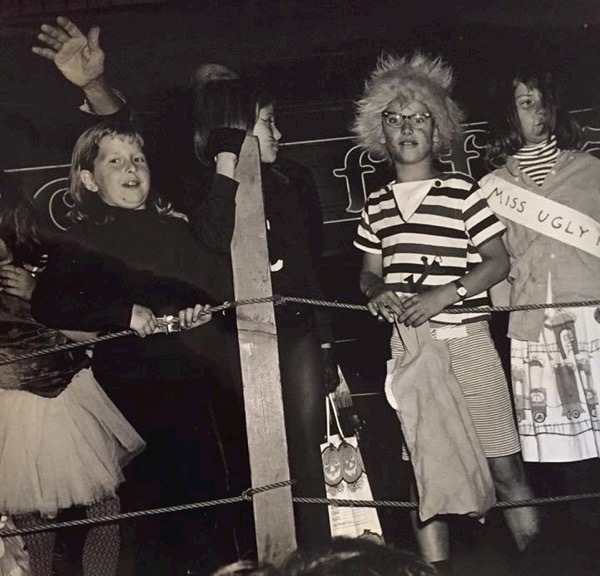 In 1979, Cliff's canceled the contest, due to increasing crowds of rowdy partygoers. From there, Halloween in the Castro eventually morphed into a full-blown costume party for adults, attracting hundreds of thousands of people each year from around the world in the '80s and '90s.
As the neighborhood's gay scene grew, it also became a safe space for LGBTQ people, both out and closeted, to try out new looks and identities, often accompanied by elaborate costumes.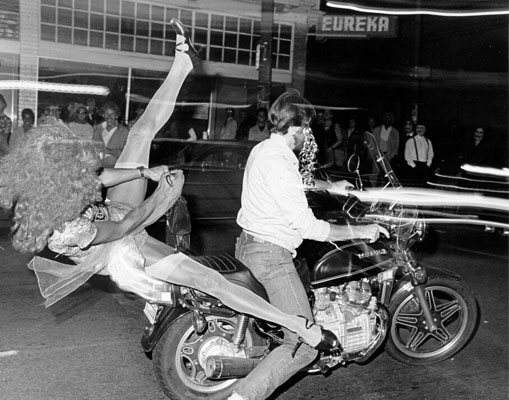 Martin Kraenkel, bar manager of Lucky 13, recalled Halloween in the '90s and early 2000s, when the city used to block off the street outside the bar. Lucky 13's entire staff was required to work on Halloween, to help manage the huge crowds."We used to have 200,000 people out there from 9pm until closing, and we would get about 2,000 people in here on one night," he said.
 "We used to charge a small cover [to get in] on Halloween," he said. "But people would hand us $50 bills so that we remembered their faces, and allow them back in through the door once they left."
"The street was just jam-packed with characters," said Heather O'Reilly Canny, who lived in San Francisco in the '90s. "[You could] come as you are or come dressed up, but it was really like a carnival. There was no fighting, pushing, or people that came to make trouble back then."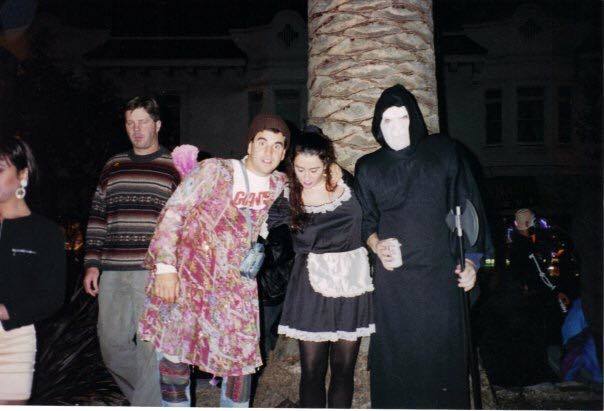 But in 2009, the party came to a halt.  A 2006 shooting that injured 10 people raised concerns, and after additional violence followed, the city chose to ban the event. 
Back in the day, said Terry Asten Bennett, owner of Cliff's Variety, Halloween was locals-focused. But when people started to come in from out of town just to party, the festivities became more about drinking and getting drunk than creatively celebrating the holiday.
"There's always going to be an element of people who come in and cause trouble," Bennett said. "People will continue to party in the bars, but the bars have a capacity, which limits it. It's been much safer and saner since they've stopped the big party."
Even within the bars, the vibe around Halloween these days is different, said Kraenkel. Though business is still good on October 31st, Lucky 13 only makes 30 percent of what it took in before the celebration was cancelled, and even the people who do come "don't dress up like they used to," he said.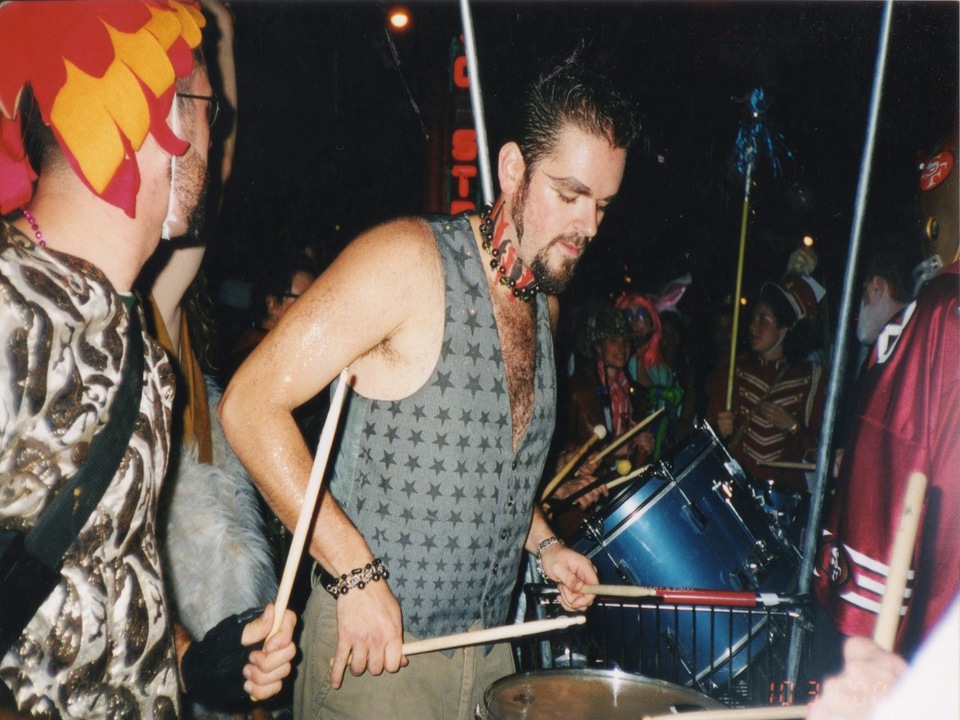 Both Kraenkel and Asten Bennett think that this year's Halloween will be pretty tame, especially since it falls on a Monday night. "We'll be busier than a typical Monday night," Kraenkel said. "But it'll be nothing like it used to be."