Over the weekend, we reported on the mysterious disappearance of a mural depicting a kneeling Colin Kaepernick, which had gone up a few weeks before at the corner of Hudson and Newhall in Bayview. Now, we've learned why it was painted over. 
SF Public Works spokesperson Rachel Gordon said that her agency received two complaints from neighbors saying that the depiction of the kneeling Kaepernick was "graffiti and not art." 
As a result, Public Works issued a citation to Golden Properties, the building's Lower Pacific Heights-based owner, on October 4th. The citation gave Golden Properties a month to either appeal that assessment, or paint over the mural. It appears that they chose the latter option. 
"All [Golden Properties] had to do was respond and let us know that they intended to keep the mural," said Gordon. "Public Works doesn't tell property owners what to paint on their buildings, as long as it not considered offensive. I can't say that this mural was offensive, but when we get complaints, it's our job to respond."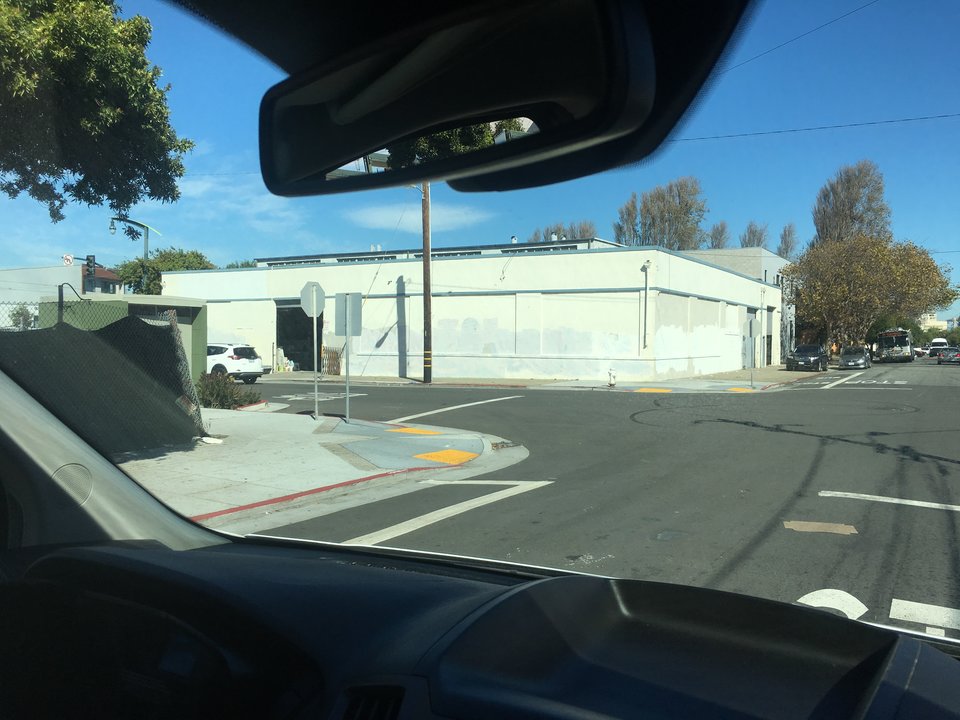 49ers quarterback Kaepernick has caused a political firestorm in recent months by choosing to kneel during the national anthem at the team's games, in protest of racist policing and police brutality.
Social media buzz about the mural's removal has been high in Bayview, with some locals calling it "disrespectful" and a form of racism. 
Hoodline has contacted Golden Properties, but has not received a response.