By
Fiona Lee
- Published on October 06, 2016.
After a brief spell as a community event space, former Outer Sunset deli and grocer Lawton Trading Post has been sold to Bayview-based Seven Stills, a brewery and distillery that makes whiskey from craft beer.

The space's new incarnation "will be a beer taproom with a limited food program," said Lawton Trading Post owner Ruth Selby. "They are going to focus on serving Seven Stills craft beers and shandies, in collaboration with Hard Frescos," a line of alcoholic aguas frescas co-founded by her fiance, Peter Stearns. Stearns and Seven Stills' CEO, Tim Obert, have previously collaborated on brewing projects. 
Although Selby will no longer be involved, Stearns will continue to run Lawton Trading Post's food program, which includes breakfast burritos and Mexican-style cuisine.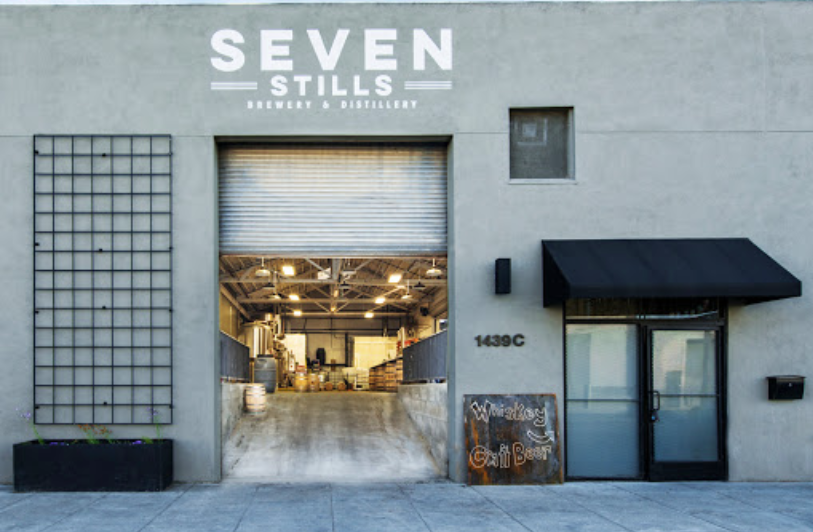 The new venue will also shift its look. "We're going for a Mexican surfer beach vibe, and are having Lauren Napolitano do a mural on one wall," said Obert. "We'll have a canoe coming out of one wall, and then some weathered wood paneling for the back bar." 

Seven Stills also offers beer at its Bayview headquarters, but it's run into issues over serving tastings of its vodka and whiskey, which is currently barred under the Third Street Restricted Use District's planning code. However, the Sunset location has applied for a type 23 liquor license for craft beer manufacturers, which will bar it from selling hard alcohol. 
Thanks to the anonymous reader who tipped us off about this story.