As we reported last month, medical cannabis dispensary The Apothecarium recently moved into a larger space just down the street from its original location. This morning, the dispensary held a ceremony to mark its grand opening at 2029 Market St., the former home of Shanghai restaurant. 
After departing 2095 Market St. over what executive director Ryan Hudson said were "landlord issues," the Apothecarium now has a new, brighter and bigger space (with 5,000 square feet) that's officially ready to serve customers. It also has a location in Las Vegas, and is planning new outposts in the Marina and Berkeley.
Speakers at today's event included Hudson; District 8 Supervisor Scott Wiener; physician Dr. Floyd Huen, who was recently appointed as the organization's first medical advisor (and is married to former Oakland mayor Jean Quan); and Castro Merchants president Daniel Bergerac.
Wiener noted his excitement that the space, which housed a number of restaurants after Mecca shuttered in 2009 and has been vacant since 2013, has finally been reactivated. 
"The Apothecarium has been an unbelievably good neighbor because their organization is run so responsibly and professionally to serve patients," Wiener said. The company has donated $335,000 to local nonprofits since opening in 2011.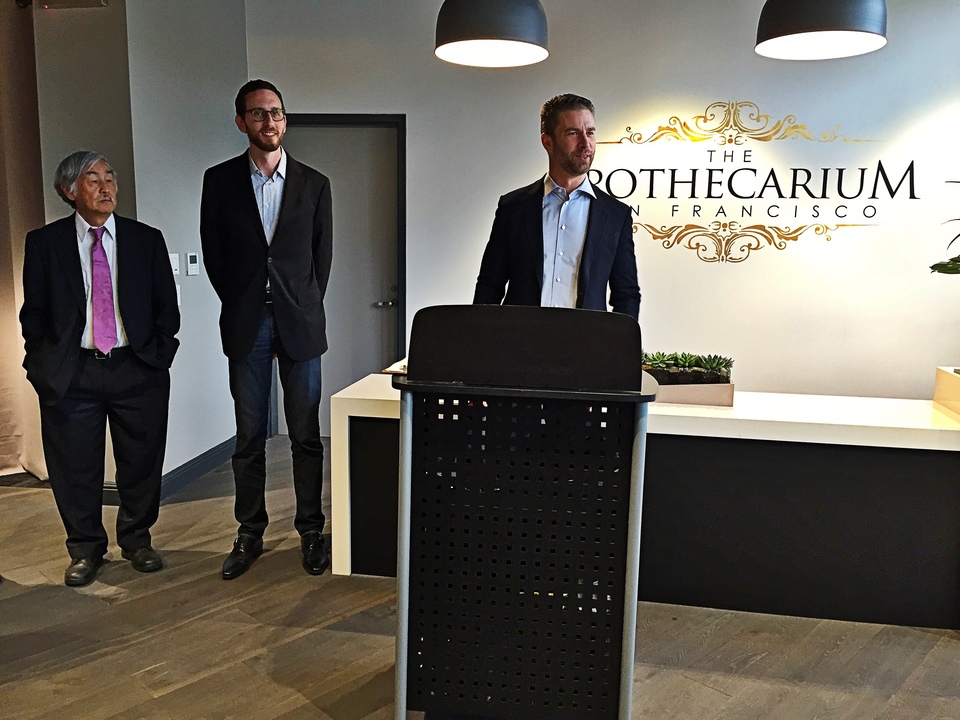 When the Apothecarium first announced that they were moving out of 2095 Market St. last year, Hudson said that everyone from the Castro Merchants Association (DTNA) and the Castro Eureka Neighborhood Association (EVNA) expressed concern.
They were relieved to learn that the dispensary was moving just down the street. "It's long overdue," Hudson said. "[It was a] vacant, yet vibrant space."
Remaining in the Castro was critical to Hudson, who said The Apothecarium has served 65,000 clients, including cancer patients, seniors, and other people with serious medical conditions, since 2011. "It would have been a failure if we had to move out of the area," he said. "Our patients depend on us."
The ceremony also highlighted an in-store artist display, "Mark's Corner," which is dedicated to Mark Estes, a local artist who died from AIDS in the early '90s. Estes was Bergerac's first boyfriend, and he struggled to obtain access to cannabis to help treat the disease's punishing symptoms.
"For all the opiates, narcotics, and nausea medication Mark was prescribed, nothing relieved his condition more than cannabis," Bergerac said. "But back in the early '90s, we would have to go to Dolores Park to get cannabis and it was very unsafe. You'd put yourself at risk of being either assaulted, arrested, or both. It's incredible, the humiliation—having to go to a park to just buy a plant."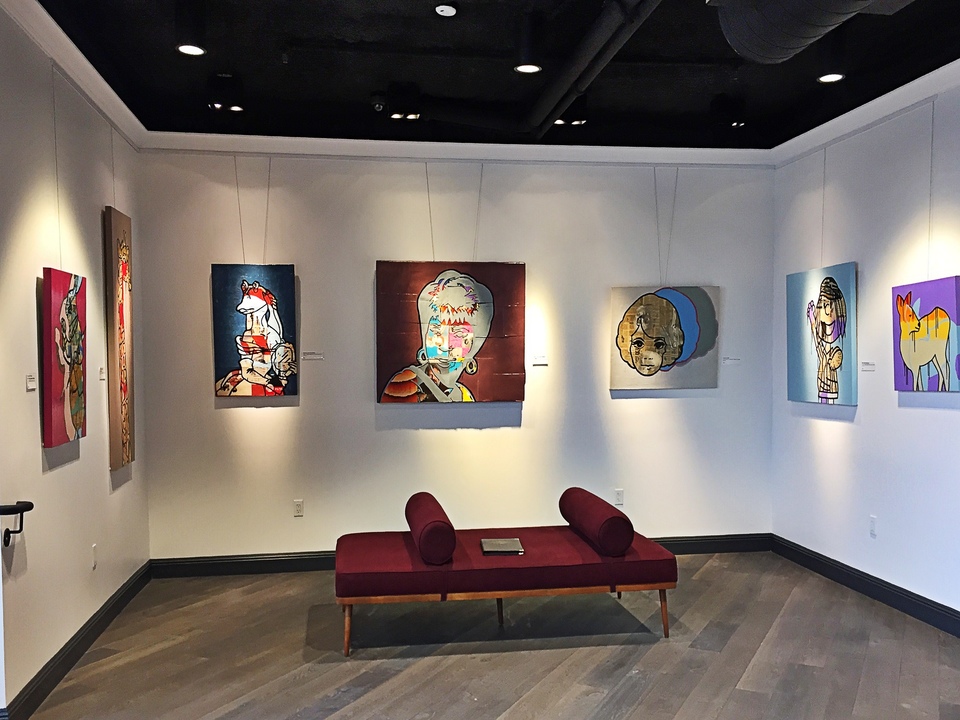 Bergerac also said that in addition to unsafe conditions, the quality of street cannabis was often subpar—and sometimes, people were ripped off altogether. He told us he's glad there's now an alternative available for patients who need cannabis for medicinal purposes.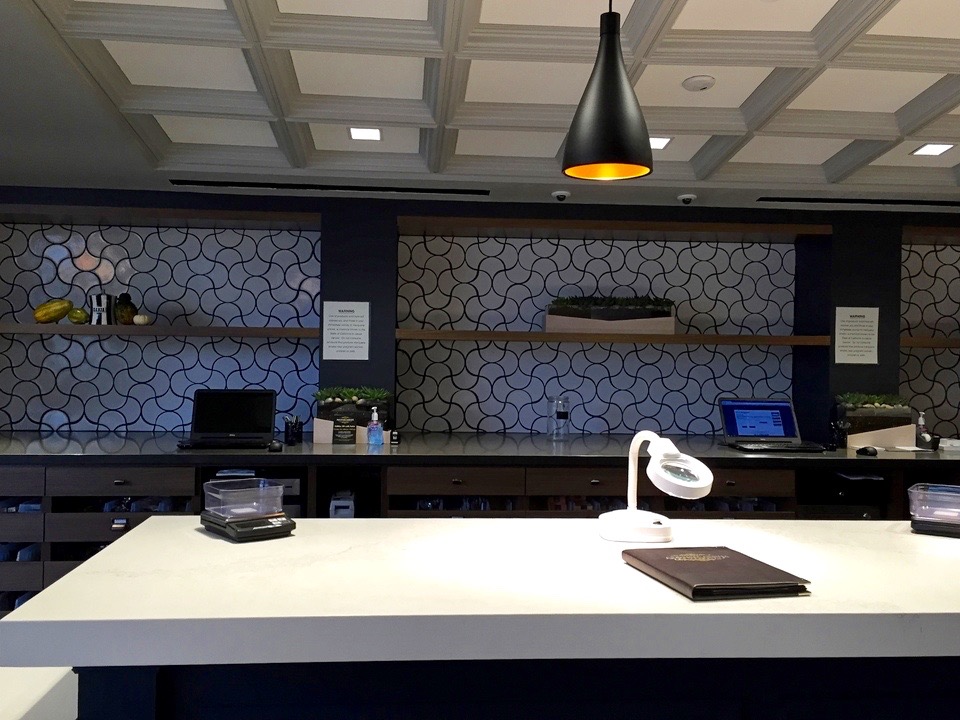 The Apothecarium is now open for business, but there's still one component in the works: a retail area where patients can purchase accessories for consuming cannabis.
Beginning October 20th, the dispensary will offer free tours on the third Thursday of each month for social workers, pharmacists, doctors, and other medical professionals. The tours will be conducted by Sara Payan, a cancer survivor and the Apothecarium's Director of Education. If you're a medical professional interested in a tour, email them at [email protected] to sign up. You can also get a quick preview of the tour in this video.