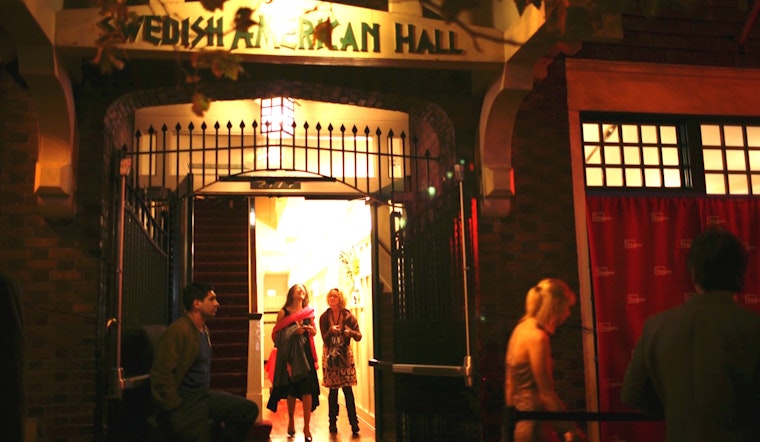 Published on October 12, 2016
Dennis Richards, of the Planning Commission, and Enrique Landa will host a free event, Point/Counterpoint, on Monday, October 17th from 7-10pm at the Swedish American Hall. It will center around debates on four propositions on the November ballot dealing with land use: Propositions M, O, U and X.
If you haven't read your voter guide yet, Prop M is about the housing and development commission, Prop O is about office development in Candlestick Point and Hunters Point, Prop U is about affordable housing requirements for market-rate development projects, and Prop X is about preserving space for neighborhood arts, small businesses and community services in certain neighborhoods. (Check out our 2016 Election Guide here for more.)

The schedule for the evening's presentations will look like this: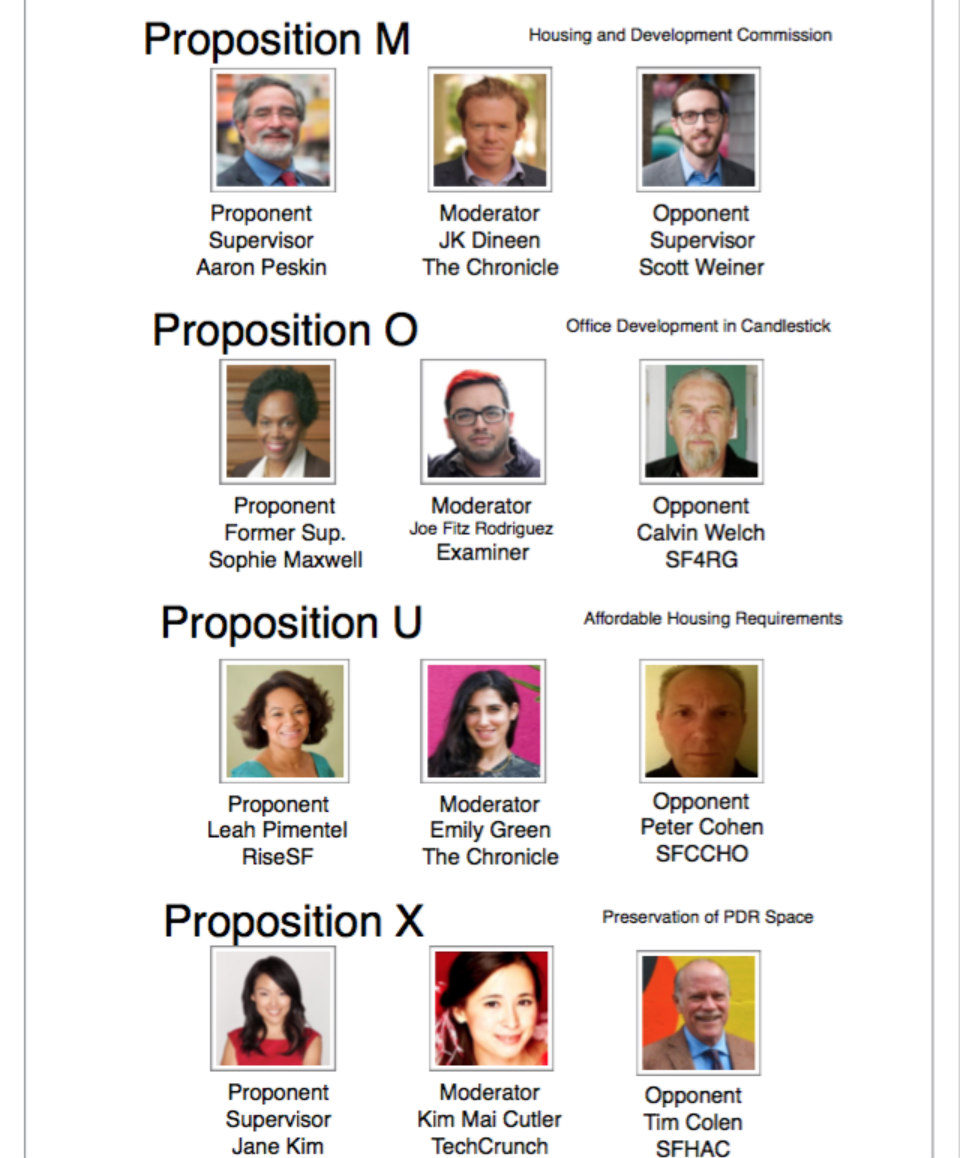 Tickets for the free event are first-come, first-served, and organizers are expecting a large turnout.