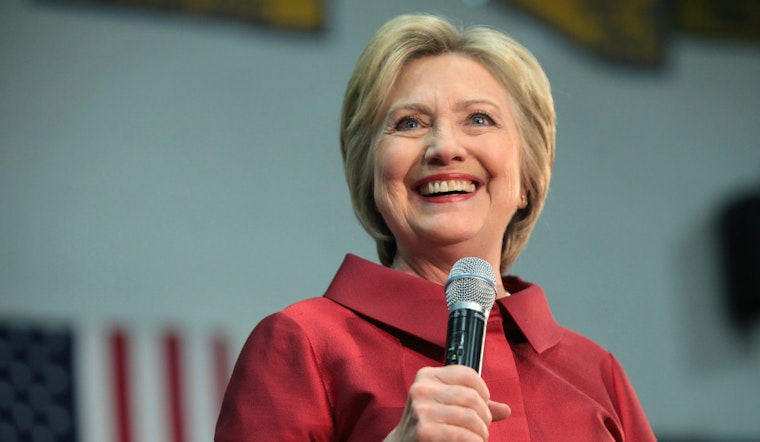 Published on October 11, 2016
With just a few weeks left before Election Day (Nov. 8th), Democratic nominee Hillary Clinton continues to make the rounds. This Thursday, she'll return to San Francisco for a Civic Center campaign event, which will also feature a performance from Grammy-nominated R&B musician Andra Day.
The fundraising event will take place at Bill Graham Civic Auditorium at an undisclosed time around midday on Thursday, Oct. 13th. Expect more traffic, security, and general hustle and bustle in the area. 
Tickets for the lunchtime event, which ranged from $45 to $50,000, are mostly sold out, but as of midday Tuesday, $250 general seating tickets (no lunch included) are still available.
Though you may not be able to get in the door, you might still catch a glimpse of Clinton around town. Following her May 25th rally in SF, she was spotted dining out at Liholiho Yacht Club.
If you spot Clinton around town this week, please let us know—and send us a photo, if you have one. You can reach us via email at [email protected], or text us through our new SMS tipline at (415) 200-3233.