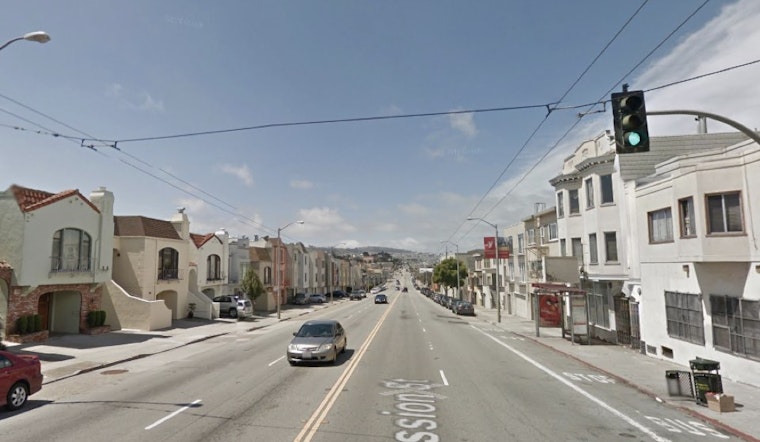 Published on November 14, 2016
A woman in her 20s sustained life-threatening injuries in a hit-and-run early Saturday morning following an altercation on the 4000 block of Mission Street.
According to the SFPD, the victim and the suspect were in a verbal argument around 4:45am Saturday, November 12th, on the edge of the Excelsior District. The unidentified suspect then got into a brown Buick and drove southbound on Mission Street, but made a U-turn and hit the victim as she stepped into the street.
The suspect fled northbound on Mission Street and has not been arrested.
The SFPD did not release the victim's current condition.