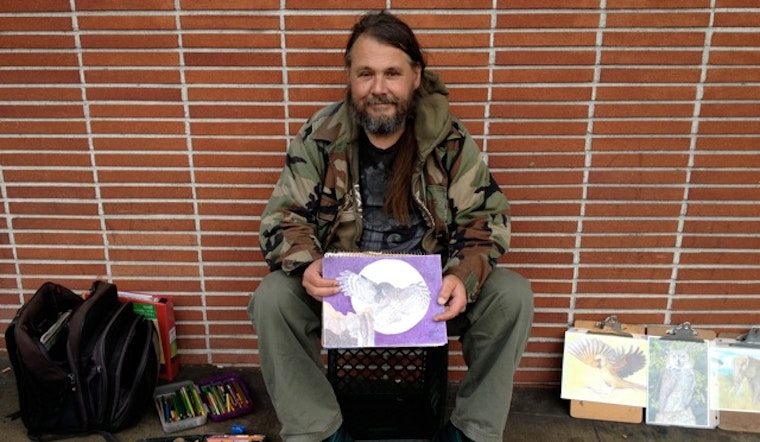 Published on November 23, 2016
A dark-haired man sits against the brick wall of Cal-Mart, the Laurel Village supermarket. He works intently on a drawing, his colored pencils on one side, samples of his works on the other. 
His name is Alex Hannah, and he's out here "most every day," he says. The drawings are colorful, intricate and extremely detailed. He works using a sketch book propped up on his lap, and keeps samples of his drawings in a loose-leaf notebook.
It's an impressive body of work considering that each of these drawings, he says, takes at least a week to finish. He keeps his originals and has color copies made; these are the prints he sells here on the street.
Owls are his latest subject, he says. "I'm hoping to have enough drawings for a book, eventually."
Alex has many drawings of all sorts of unique owls, with a variety of shapes and markings. "I've learned an awful lot about owls," he says as he points to the scientific names identifying each one.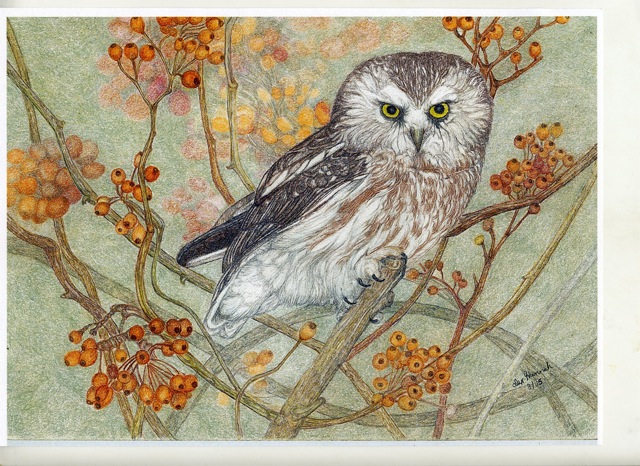 He does draw other birds and other things, but tells us that the owls are his current and most compelling subject matter.
"That's just about all I want to do right now."
Alex was born in Germany: his father was in the Air Force, and his mother was German. He himself is a veteran, but unlike his dad, he didn't serve in combat. For some time now, he's been treated at the VA Medical Center for seizures.
"I get some support. It pays the rent but not much else," he says. Entirely self-taught, he started drawing about 15 years ago, first with just a #2 pencil.
A gentleman who saw him in front of Cal-Mart was impressed with Alex's talent and bought him a big set of colored pencils, and he's been working with them ever since.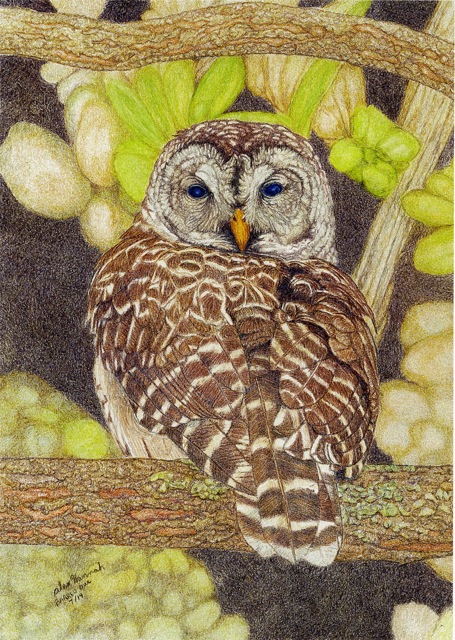 The sales he makes here supplement his income, and he says he's in the same spot most everyday—it's the only place he draws. The small room he rents in the Tenderloin is adequate, he says, but not big enough to do his artwork. "And once I'm in at night, I don't want to go out again."
Besides, Alex says, his cat Aboo likes to hop on his shoulder or sit on his drawing pad. "So right here on the sidewalk—this is where I work."