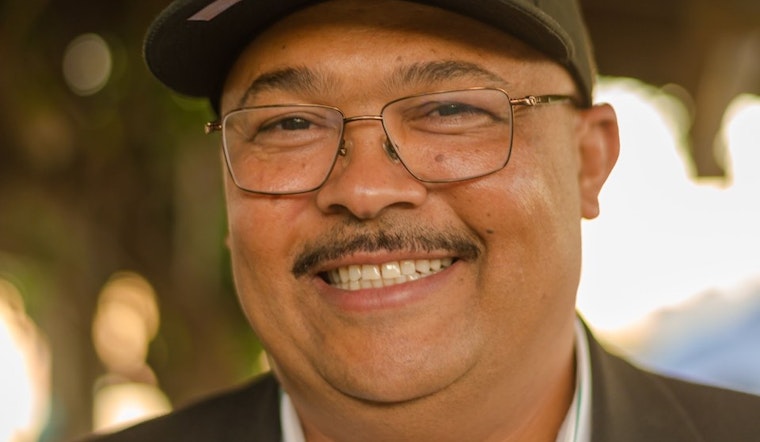 Published on December 20, 2016
With 2016 barreling to a finish, we started wondering how some of San Francisco's government agencies are preparing for the new year.
Are they celebrating big wins from the past 12 months? Considering how to avoid falling into specific traps again next year?
To start, we sent nine questions to San Francisco Public Works Director Mohammed Nuru, whose department handles a wide remit—including constructing and maintaining public facilities and keeping city sidewalks tidy—with a budget of more than $250 million a year.
Read on to hear where the city's next public toilet will be installed, where the infamous Haight Street infrastructure project currently stands, initial thoughts on what Donald Trump's presidency may mean for the city's aging infrastructure and more.
Hoodline: What has been San Francisco Public Works' biggest challenge in 2016?
Nuru: Homelessness. Public Works allocates a tremendous amount of resources trying to keep encampment areas clean and safe. We are on the streets every day picking up trash and needles. San Francisco is not alone in this challenge. Los Angeles, Oakland, Portland, Seattle and other cities up and down the West Coast and across the nation are faced with similar problems. San Francisco is not turning its back on the problem and is working hard to create more housing and offer more services, but, as you know, the problem will not be solved quickly; there's no one-size-fits-all solution. Meanwhile, as long as people are living on the streets in San Francisco, Public Works crews will continue to deal humanely with the messes left behind.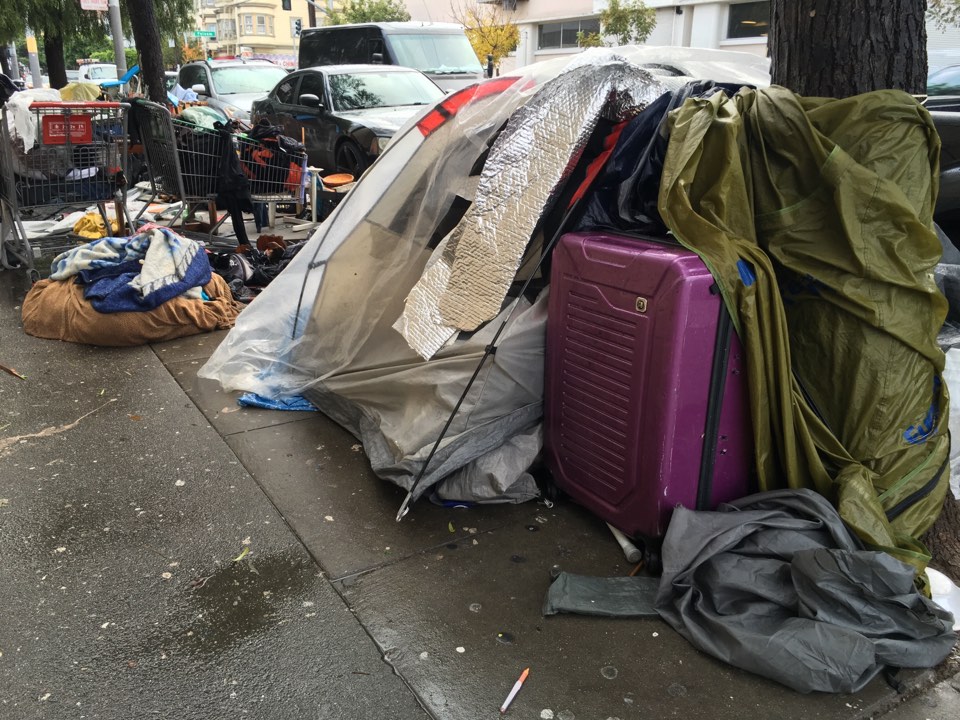 H: And the department's biggest victory?
N: We had several. But three I want to highlight are:
San Francisco voters gave overwhelming support to Proposition E on the Nov. 8 ballot, a funding measure that sets aside $19 million from the City's General Fund for Public Works to care for all of the City's 125,000 street trees and to repair tree-related sidewalk damage starting July 1, 2017. We will be assuming responsibility for about 90,000 street trees – the rest already are cared for by us – to ensure that our vibrant urban forest will be healthy and well maintained. This is a big win for the people of San Francisco and the environment.

The opening of Zuckerberg San Francisco General Hospital and Trauma Center – the City's new seismically safe, state-of-the-art acute care hospital. We managed construction of the 284-bed, 484,000-square-foot facility.
The 2011 Road Repaving and Street Safety Bond has made a huge difference in our ability to improve San Francisco's streets. This past fiscal year, we resurfaced 722 blocks and our citywide average Pavement Condition Index score has been rising steadily — our current score is 68 and the numbers for 2016 will be out soon. These improvements mean safer and smoother roads for drivers, cyclists and transit riders.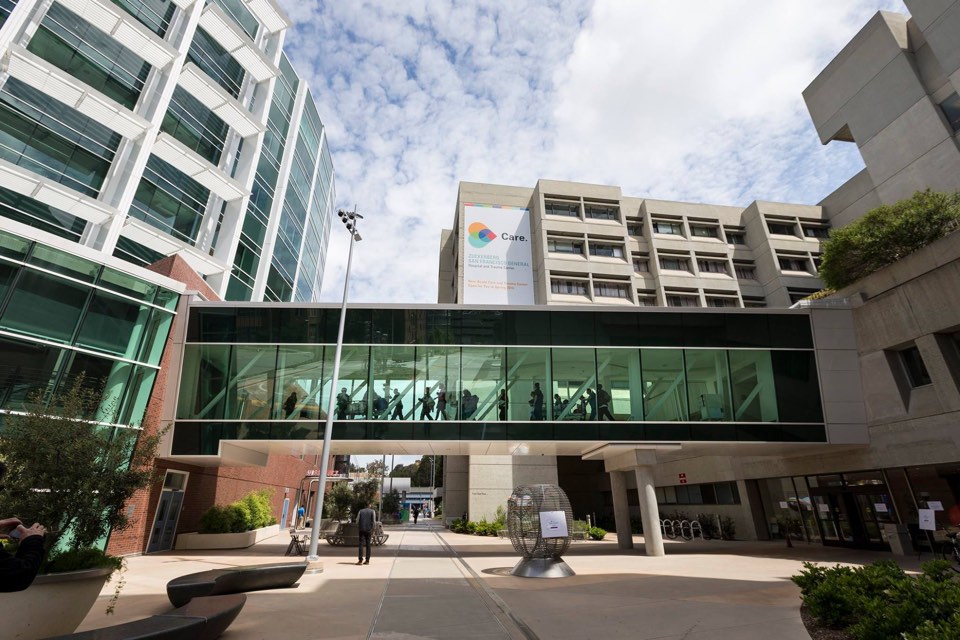 H: Cleanliness—especially feces and used syringes on city sidewalks—is a major concern for residents citywide. Following the controller's recent report, which states that biohazard reports increased considerably this year compared to the last, is the department exploring any new ideas/programs for keeping human waste and needles from hitting sidewalks in the first place?

N: Our Pit Stop public toilet program tackles both the issues of feces and needles by providing people with a clean and safe public toilet and offering a sharps container where people can safely dispose used hypodermic needles. The Pit Stop program began in the summer of 2014 with three locations in the Tenderloin and is now operating at 16 locations in eight neighborhoods: the Tenderloin, Mission, SoMa, Castro, Haight, Mid-Market, Civic Center and Bayview. Collectively, the toilets get more than 25,000 uses a month, and the numbers are climbing steadily.  What makes a Pit Stop a Pit Stop is that the toilets are staffed, ensuring that the toilets are used for their intended purposes.
H: On that note, more than 17,000 people have signed a petition urging the city to add 10 new public restrooms to the downtown area. Does the department plan to expand the Pit Stop Program in 2017? If so, where should San Franciscans expect new toilets to pop-up next?
N: The next Pit Stop we plan to open is in early 2017 at Victoria Manalo Draves Park in the SoMa, in partnership with the Recreation and Park Department and Supervisor Jane Kim.
We currently are exploring additional locations, based chiefly on data that shows where the need is greatest. We cannot expand more until additional funding is secured; the cost to operate at each location is approximately $200,000 a year.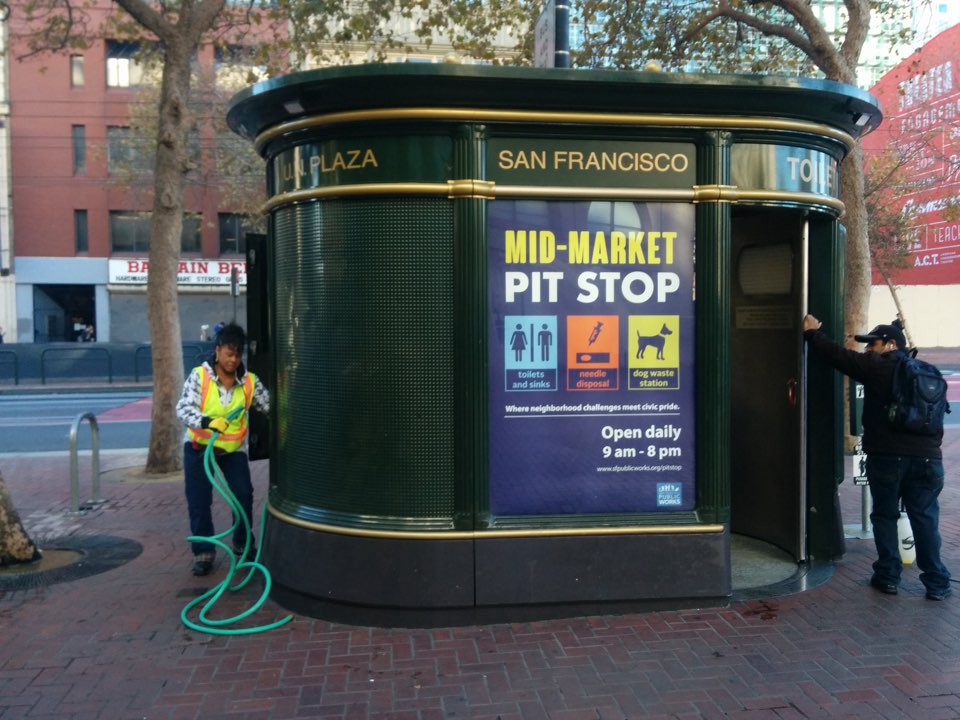 H: Since it broke ground in 2015, the Haight Street infrastructure improvement project has been mired in delays from sinkholes and gas leaks. What makes the Upper Haight especially difficult to work in? How soon do you expect the project to wrap up? And should residents across San Francisco expect more of these types of issues as the city continues to update its aging sewer infrastructure?
N: The Haight Street infrastructure project has been challenging, with a series of gas line breaks early on during work performed by a subcontractor. We put the project on hold, regrouped, enacted stringent new safety measures and brought on a new subcontractor. The complex project, which includes water and sewer main replacement, traffic and pedestrian signal upgrades, curb ramp and bulb-out work, bus stop improvements, concrete street base repairs and repaving has, by and far, been running smoothly since we restarted. The problems we experienced early on were unprecedented. After the initial complications, we put measures in place to minimize the chance of future gas line breaks, to ensure excavated areas are shored properly and implemented new protocol on how to address problems that should occur promptly and methodically — with the safety for the public and the workers at the forefront. The construction completion date has not been finalized.
H: Given that Public Works plays a major role in maintaining and upgrading the city's aging infrastructure, does the department have any concerns about Donald Trump's initial plan for funding infrastructure improvements nationwide?
N: It really is too early to even guess what Donald Trump has in mind. Mayor Lee, the Board of Supervisors and City family are firm in our commitment to upholding San Francisco's Sanctuary City policy, despite threats from the president-elect that our federal funding could be cut off. Our City Attorney is working on a legal strategy to protect Sanctuary City and federal funding.  I am hopeful that the new administration understands the challenges of aging infrastructure that cities across the United States are facing, and that a local-federal partnership is crucial to addressing the needs. Fixing our aging sewers, water pipes and roads not only serve the needs of our residents and businesses now and for future generations, but also creates jobs for the people who work on the upgrades. President-elect Trump ran on a platform that included the promise of creating jobs for the American people.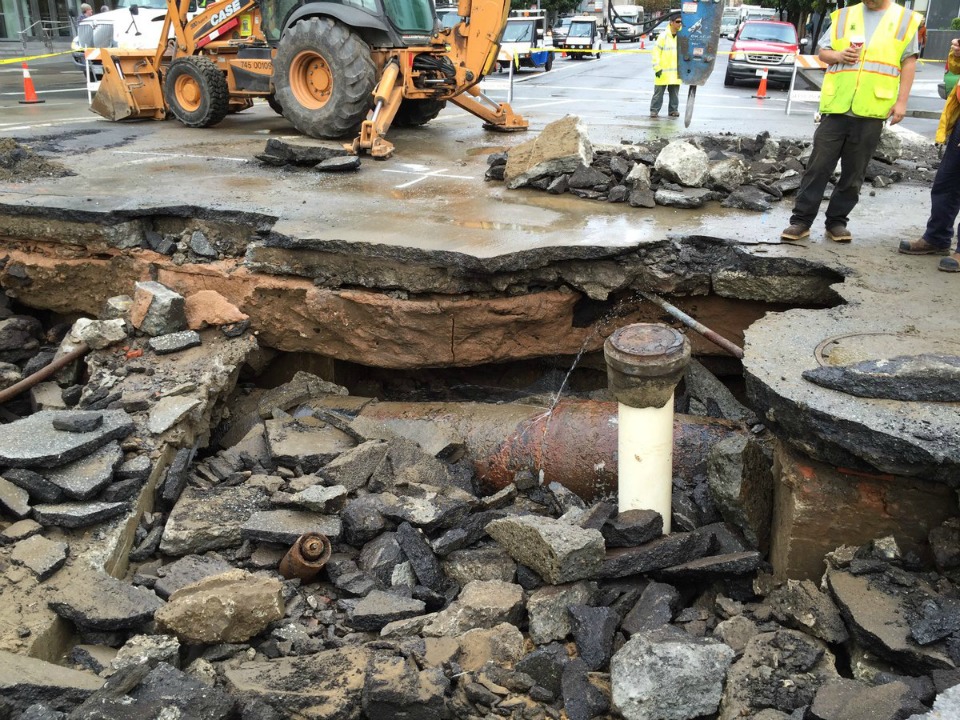 With a new year just around the corner, which new projects are your staff especially excited to kick off in 2017?
N: Our biggest initiative in the new year will be implementing Proposition E, the tree funding measure that gives Public Works responsibility over all street trees in San Francisco.
We're also just getting underway on building a new Navigation Center on 25th Street in the Dogpatch neighborhood. This will provide another opportunity for homeless people living in encampments to get shelter, services and a fresh start in a humane, innovative environment. We are involved in the design and construction of the Navigation Center.
If you could swap positions with any other government official for one week, whose job would you like to try out?
N: I would like to operate the Little Puffer steam train at the San Francisco Zoo. You get to be outdoors, see the animals and make people, especially kids, happy.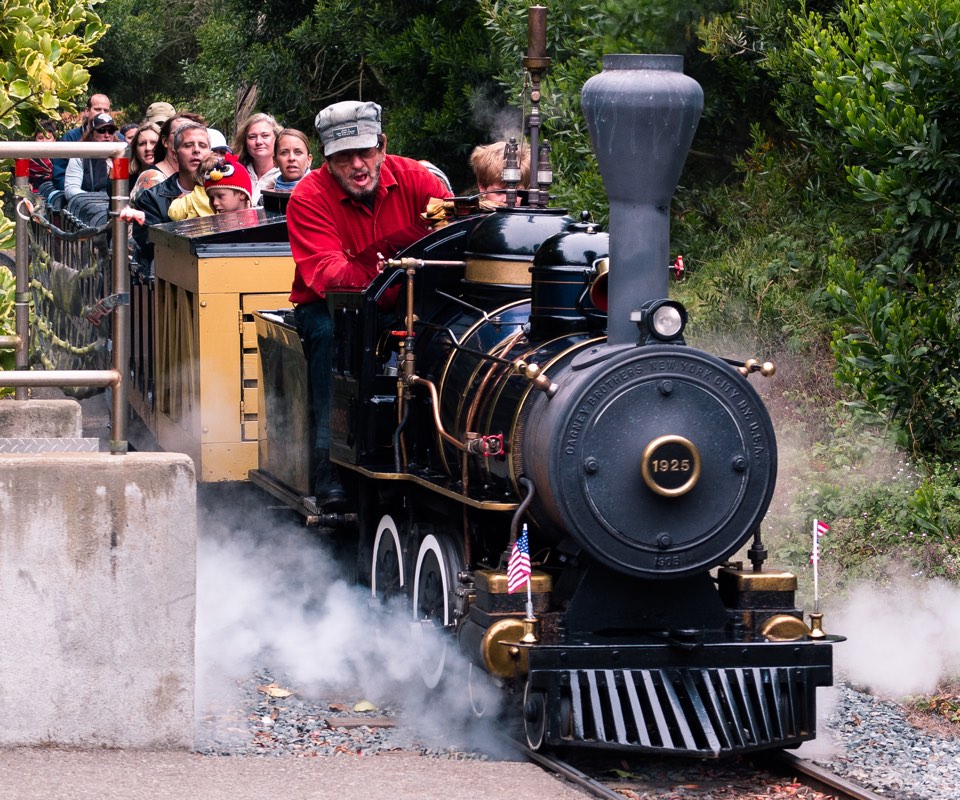 H: What is your favorite aspect of your work at SF Public Works?
N: The 1,500 dedicated people in our organizations who come to work every day to serve the people of San Francisco.