Tuesday afternoon, firefighters responding to a one-alarm fire in Excelsior were faced with an unexpected task: save the lives of animals caged inside a children's science center.
The blaze broke out around 4pm December 6th at 35 San Juan Ave. (off Mission Street). Paula Silva and a group of students in the Digital Action Hub office on the first floor smelled smoke coming from the offices of the Excelsior Science Center, on the building's second floor, Silva told Hoodline Wednesday.
Stephanie Cajina from the second nonprofit based on the first-floor, Excelsior Action Group, heard the students screaming just before the first-floor fire sprinklers rumbled to life, flooding both nonprofits' offices.
Although the science center's staff departed for the day 15 minutes before the fire started, three snakes, two lizards, one frog and one guinea pig remained on the second floor.
Crews responded quickly and by 4:36pm announced on Twitter that the fire was contained. News that all of the program's animals had been saved, without any serious injuries, followed 12 minutes later.
Great news! All the iguanas and other animals were saved by #yoursffd and will be okay! No other injuries or displacements FIRE CONTAINED https://t.co/LnLBPzFEJO

— San Francisco Fire (@sffdpio) December 7, 2016
"The interesting thing about the children is that they were all most concerned about the animals," Silva said. "They had all held them before."
One day after the fire, the building's tenants said they were waiting to find out how much of the damage will be covered by insurance before deciding their next steps.
In the meantime, Cajina said the Excelsior Action Group could use donated office supplies, such as printers and paper, to replace the equipment broken by the fire sprinklers. 
An outpouring of support from the community has already followed, Cajina said. Neighbors brought over camping coolers to help bail water out of the water-logged first floor, and District 11 Supervisor John Avalos helped sweep water with a broom.
Reached by phone Wednesday afternoon, Dan Sudran, executive director of Mission Science Workshop—the Excelsior program's parent organization—said he was relieved to hear that the science center had received lots of support from Excelsior neighbors since the fire.
"People don't think to reach out when things are going well," he said.
Sudran encouraged residents to "stay tuned" for additional news about the fire. "We might end up asking for donations to find a temporary space," he noted.
As for why the science program has animals in the first place, Sudran said they are useful for introducing students to science. "[Animals] are a tremendous draw. You can draw students in with animals and then teach them physics."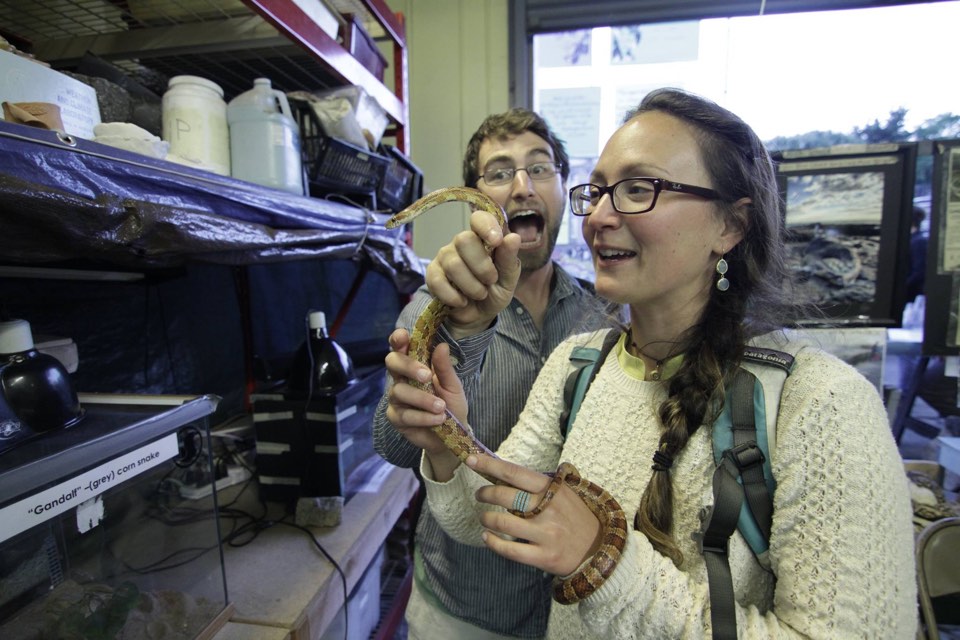 Until December 20th, San Francisco Animal Care & Control is "babysitting" all of the animals, he added.
The cause of the fire is still unknown.