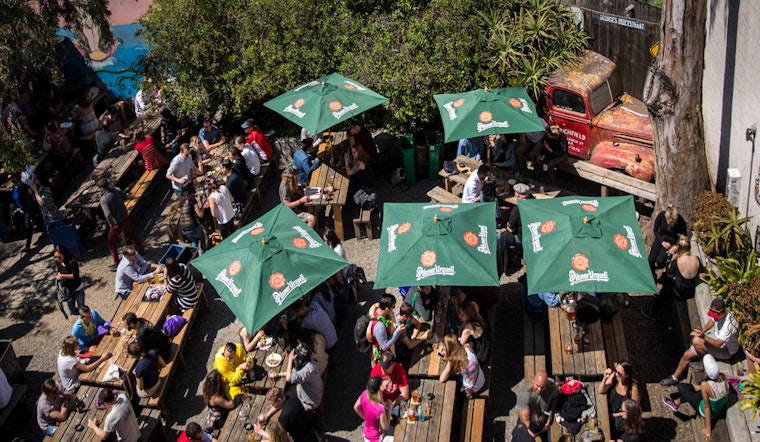 Published on January 13, 2017
Plans to replace a one-story auto shop at 198 Valencia St. with a five-story condo development have been delayed by the city due to concerns that the development could hamper business at neighboring bar, and legacy business, Zeitgeist.
Last month, we reported that Zeitgeist and one other property owner requested a discretionary review by the Planning Commission. The concern at Zeitgeist: As proposed, the new building would cast new shadows on their beer garden in the evenings during the summer and fall, potentially negatively impacting their business.
Following a multi-hour hearing at City Hall, Zeitgeist general manager Gideon Bush tells Hoodline that the Planning Commission reviewed shadow analyses commissioned by the project sponsor—Sternberg Benjamin Architects—and Zeitgeist, and ordered Sternberg Benjamin Architects to develop a third shadow analysis measuring how decreasing the building's height incrementally—up to five feet—would impact the beer garden.

The project is now slated for a second hearing, which should result in a final decision, February 16th.
At this point, Bush is pleased with the commission's decision. "We are excited to see what comes from that and to see what the next step is," he said, noting that he looks forward to working with the developers toward a mutually beneficial outcome.