Since closing last May for what was supposed to be a two month remodel, Little Griddle along Market Street has sat closed for over six months.
Since October, we've received multiple messages from Hoodline readers questioning the status, including one this week from tipster Zach L:
You guys know how the Little Griddle at 10th and Market has been closed for renovations for months and months and they never seem to do any construction work and that "we'll be back" sign is just there taunting us as the construction barriers get tagged with fresh graffiti every other day? Yeah, they seem to have suffered a slight setback: the scaffolding fell down in the storm.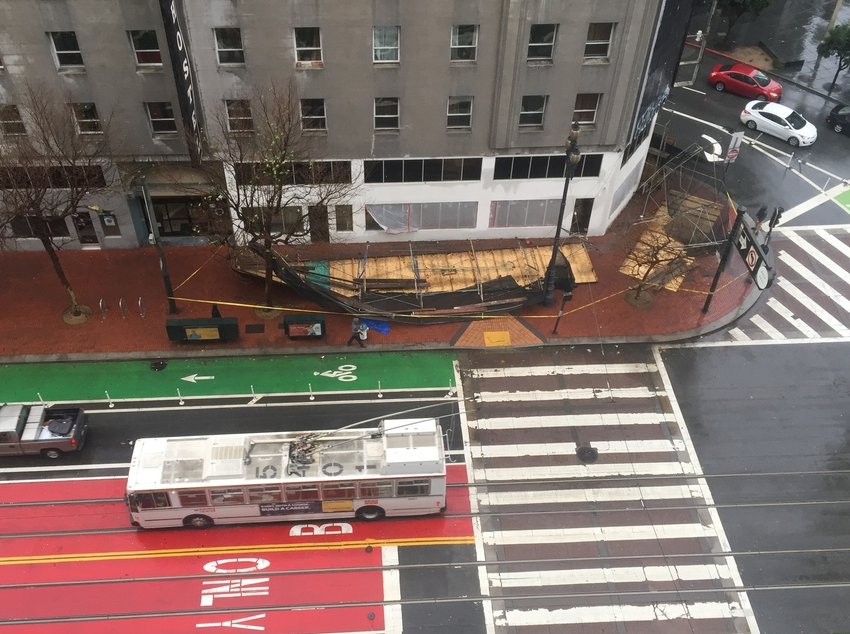 For an update on the remodel and return of Little Griddle, we contacted the diner's owner, Phillip Ma, who confirmed that "construction is underway."
Although he could not provide a timetable for the reopening "due to possibly construction delays," he did say that he's "hoping within a few months."
When asked what has caused the delay, Ma declined to comment.
However, permits filed with the city provide a little more insight into what exactly is going on inside Little Griddle.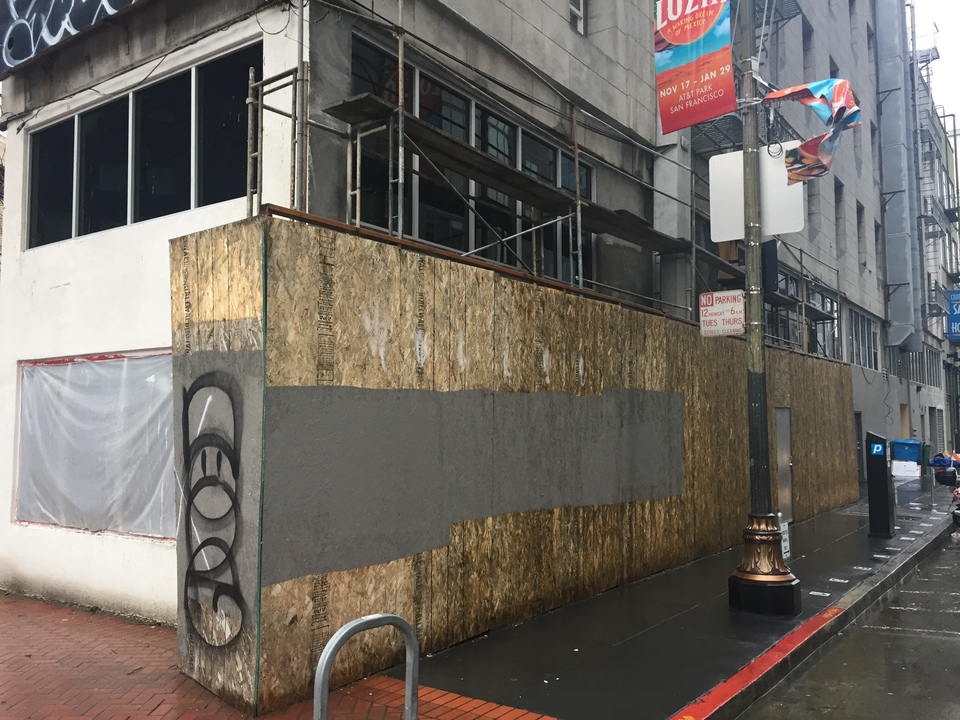 A building permit filed in September and issued in November calls for a remodel of the existing restaurant, including the first floor and the mezzanine. Construction crews will also "modify" a wall between 1400 Market and 1408 Market, formerly Ma'velous Coffee & Wine Bar.
Other permits filed note electrical rewiring of the restaurant and the renovation of the restroom on Little Griddle's mezzanine.
We'll let you know as soon as a re-opening date is set.