Hot on the heels of yesterday's announcement that Cafe Flore has been sold to a group of LGBT buyers, there's more news in the Castro restaurant world.
Bite Me Sandwiches' Nidal Musleh has announced plans to reopen Morac, a Mediterranean restaurant he once ran in the Mission, in Bite Me's currently unoccupied upstairs space at 4230 18th St. 
Musleh tells Hoodline that after taking some time to determine the right concept for the space, he and his team ultimately decided to revive Morac, which previously operated on 16th Street between Valencia and Guerrero, next door to Pork Store Cafe. 
Morac, which opened on 16th Street in 2009, shut down approximately four years ago, due to permitting issues caused by the use of hookahs within the restaurant. This time around, it won't have hookahs, but it will have "a great wine list," Musleh said.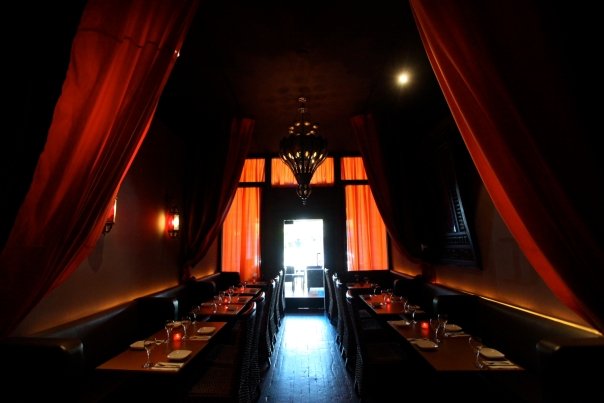 Bite Me Sandwiches, which also got its start in the Mission, expanded to the Castro a year ago this month, replacing the short-lived Bar Vero, which closed in 2015. However, Bite Me only uses the ground floor and mezzanine of the three-level property, leaving the third-floor dining room (with a south-facing sunroom) vacant. 

Musleh is excited to revive the third floor, which was popular back when La Taza operated out of the space. He plans to offer "more traditional Mediterranean food without the shawarma stuff," with dishes like a hummus platter, shish kabobs, and grilled chicken. (To get an idea of what Morac will serve, here's the original menu for the 16th Street location.)
"[Our food] will be like how you would make and eat it at home," he said. 
Morac should be up and running later this month, though no specific date has been set yet. We'll keep you updated.