Artists Sam Flores and Ronnie Buders have been hard at work creating a mural in the parking lot next door to Lucky 13, which will appear on the cover of San Francisco magazine.
The mural depicts a girl and her dog, in a riff on Trick Dog's logo. But instead of the dog jumping through a hoop, the girl blows bubbles through it, which transform into birds over the city. The two artists said the mural's message is to "decorate the city with beauty."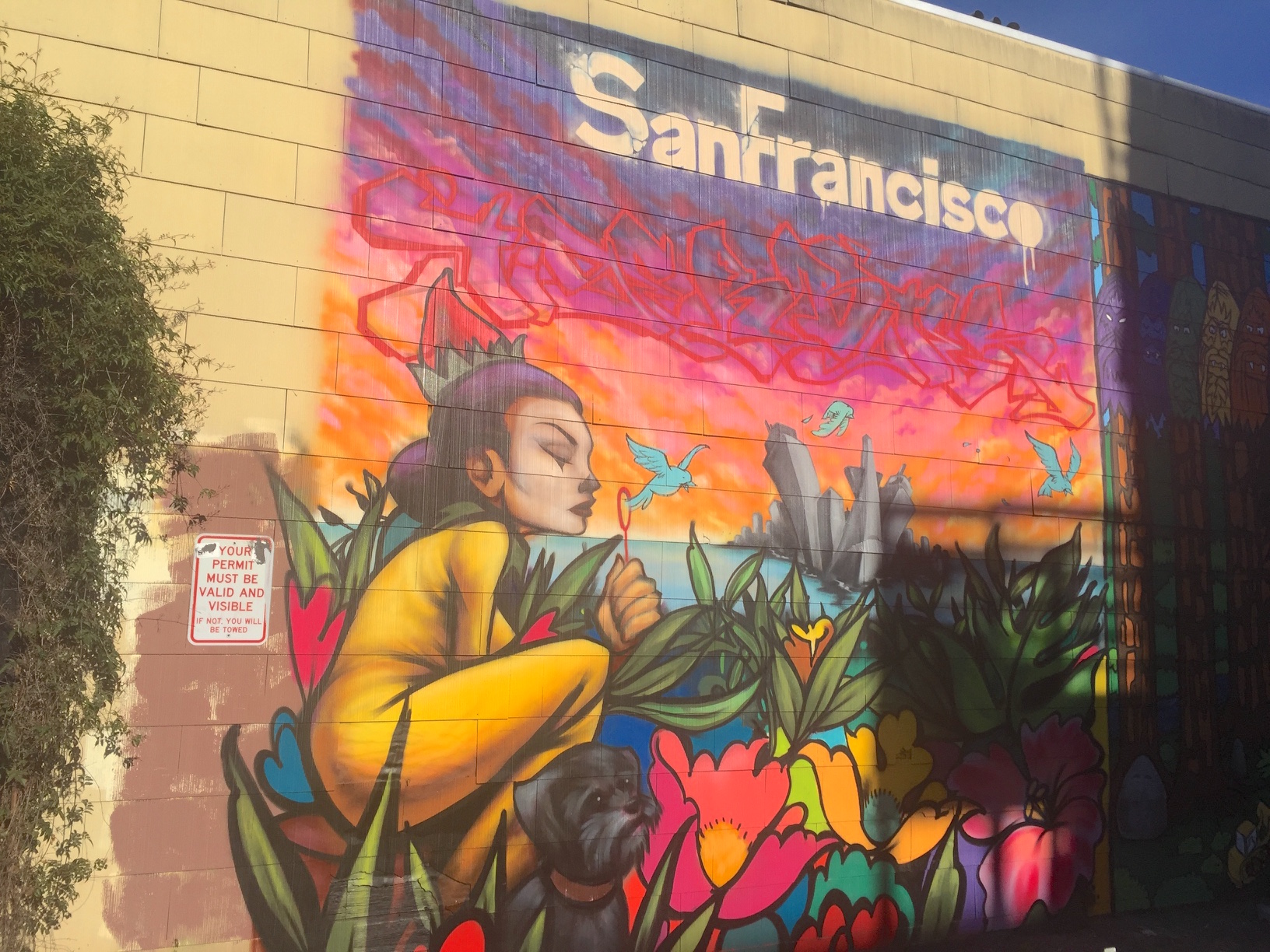 Flores and Buders said that the new piece of public art is a continuation of the Trick Dog Mural Project, which they curated. The Mission cocktail bar paid for the supplies for 13 artists to create murals around the city; Buders and Flores organized the effort, and each contributed one mural.
While the new mural won't appear on the Trick Dog Mural Project menu (which takes the form of an already printed book being sold at the bar), the bar's owners did fund the supplies for it as well.
The new mural is going up right next to another mural that does appear in the book: a collection of Sasquatches by pseudonymous artist Bigfoot. Eventually, Buders and Flores will add a third mural on the parking lot's back wall as well.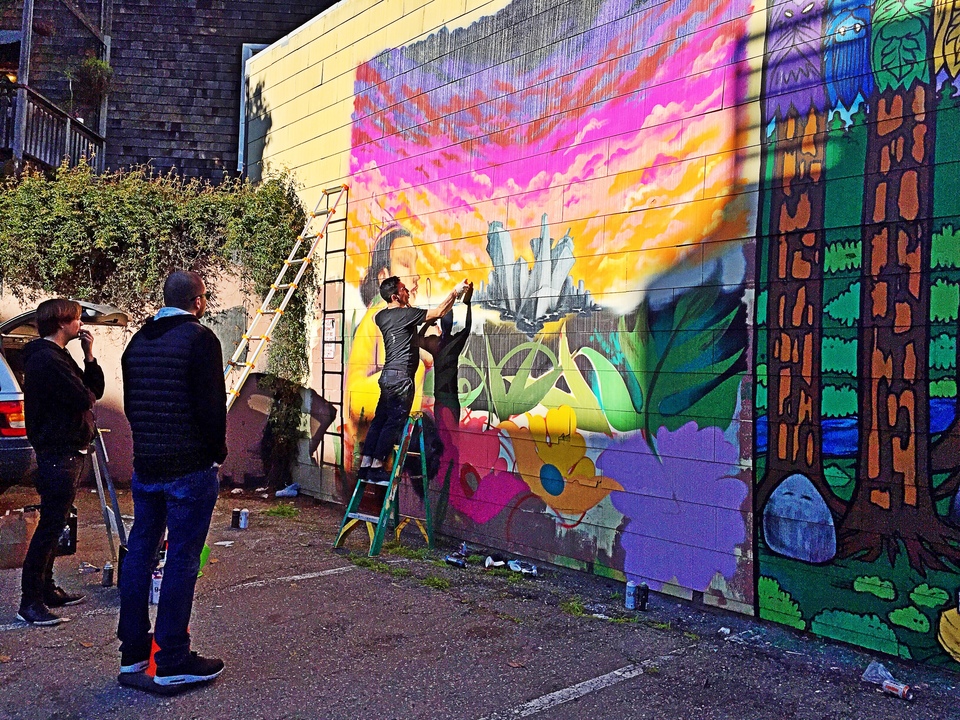 Buders, Flores, and Bigfoot got the go-ahead to create their murals from Martin Kraenkel, Lucky 13's bar manager. "We had beers with him last night, and he's really excited about it," Buders said on Friday afternoon. 
Buders and Flores said their intent is to help expand the public art scene in the Castro, which has fewer pieces compared to the neighboring Mission. Local business owners, including Joe Gallagher of Joe's Barbershop, have expressed their approval, and the two artists said they'd love to create more murals in the neighborhood, if given the opportunity. 
They also expressed solidarity with the neighborhood's LGBT artists. "Today, they have even more to worry about, so it's important that they are able to express themselves," said Buders, whose brother is gay.
Want to meet Flores, Buders, and the other artists in the Trick Dog Mural Project? They'll be hosting a book signing event tomorrow: