Cow Hollow and the Marina are bustling with business shifts, as always. Here are the latest changes on Union and, further north, on Lombard Street.
Canadian Active Wear Comes To Union Street
Toronto-based luxury active wear brand Titika Active Couture has just opened its flagship store on Union Street (2042 Union St.), in the former Covet Boutique location.
Titika Active Couture is a "one stop shop for any active woman, but also anyone that just wants to look good," explained Erica Larocque, the store's operations manager.
The brand prides itself on quality products and customer relations. "We own our own production facility, and we love feedback," said Larocque. "Your voice is always heard and customer input is important. We are all about high quality, design, and fashion."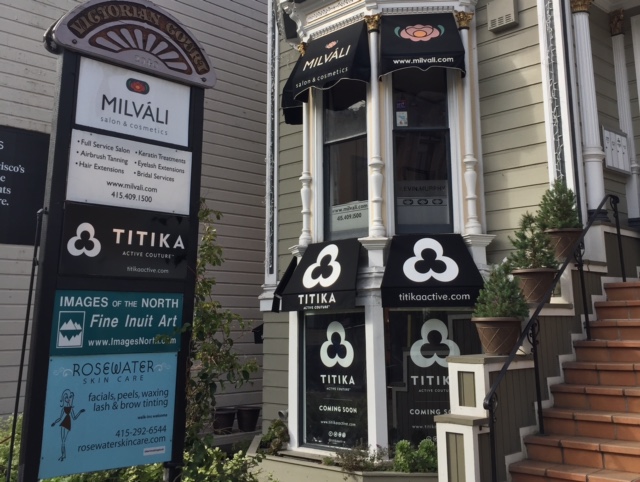 Choosing Cow Hollow for the first of possibly many US stores was not a coincidence. "[We are] a community-based brand and this community is very close and supportive," Larocque noted. "Our owner and designer loved the neighborhood and the active community. They also liked the stylish side of the community."
In addition to clothing, the store offers accessories, such as yoga mats, running hats and scarves.
Expect an official grand opening party for the community, featuring giveaways and catering from neighborhood restaurants, sometime in March.
Japantown Sushi House Launches Marina Location
Japantown's Kui Shin Bo has opened a Marina location (1424 Lombard St.); aptly named Kui Shin Bo 2.
The original location (22 Peace Plz) serves sushi, ramen, bento boxes, and other staple Japanese dishes. The restaurant boasts an average of four stars on Yelp, with reviewers often calling out the quality of its sushi, especially the Rainbo'Rito roll, no frills atmosphere and affordable pricing.
We reached out to the new Lombard Street restaurant for more information on how it will differ from the original, but representatives did not respond.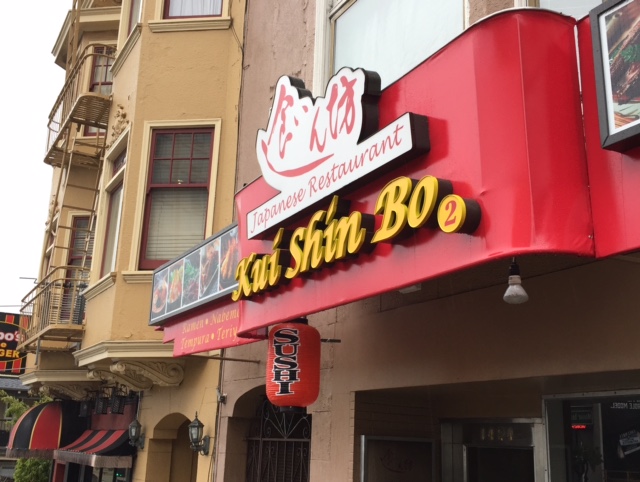 Hint Water To Offer "Formal" Tastings In Larger Storefront
Hint Water, currently located at 2124 Union St., is expanding to a larger space across the street. Employees tell us that they hope to be fully moved into the former Istanbul's Collection space at 2133 Union St. by the end of the month.
While the San Francisco-born brand is keeping the current space for offices, the new location will offer more retail space, including a "more formal" tasting area for customers, as well as additional office space.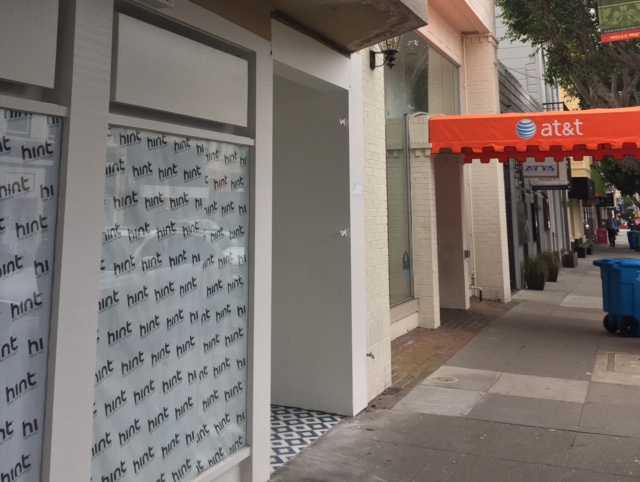 Did we miss a new or outgoing business you have your eye on? Let us know in the comments or text Hoodline at (415) 200-3233.