This week, SFMTA released a document called "Pedaling Forward" that outlines a new street design project the agency is calling "neighborways."
"Neighborways are residential streets designed to give priority for people, young and old, to walk, bike and play," wrote SFMTA spokesperson Ben Jose on the agency's blog.
"[They are] focused on improving residential streets by calming vehicle traffic, making them easier to navigate and friendlier for walking and biking."
SFMTA's first official neighborway projects will be along 8th Avenue in the Richmond District, and in the Lower Haight and Hayes Valley along Page Street.
Neighborways may not sound too different from previous SFMTA efforts, like The Wiggle Neighborhood Green Corridor Project.
As we reported in 2013 and again in 2015, the Wiggle Neighborhood project aimed to increase walkability, decrease traffic and reduce storm water waste in the Lower Haight and Alamo Square neighborhoods. The project included features like bulb-outs on sidewalk corners, a raised sidewalk at Steiner and Hermann streets, and traffic restrictions on Scott Street.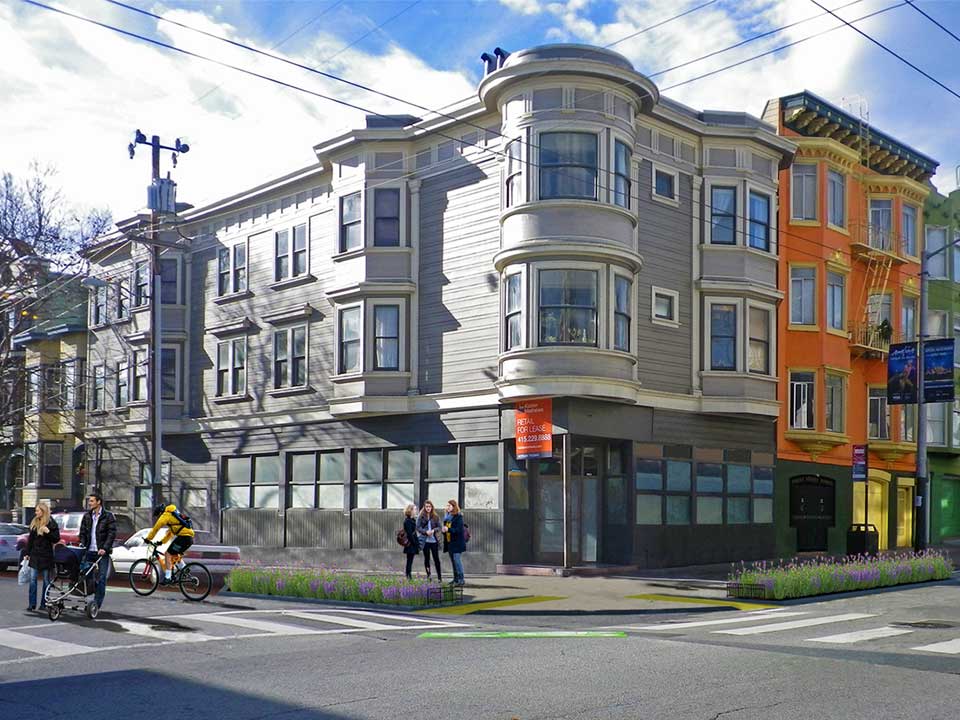 Taking what it's learned from the Wiggle Neighborhood Green Corridor Project, the SFMTA will incorporate input from the San Francisco Bike Network, the Green Connections Network and the surrounding communities to install neighborways in the Richmond, Lower Haight and Hayes Valley communities.
Neighborway features along 8th Avenue and Page Street may include:

Speed humps and raised crosswalks

Paint markings and signs

Traffic circles

More visible crosswalks and pedestrian islands
Sidewalk bulb-outs at street corners

Traffic diverters

Two open houses are scheduled to get community input.
The first will be held tomorrow from 1-3pm at the Richmond/Senator Milton Marks Branch Library (350 9th Ave.­) to discuss the Richmond neighborway, and the second will be held on Wednesday from 6-7:30pm at John Muir Elementary School (380 Webster St.) to get community input on the Page Street neighborway.