By
Susan Xu
- Published on March 10, 2017.
If you're looking for a new flavor, several restaurants have opened around Oakland in the last several days. With an assist from power tipster Al M., here's a look at the latest eateries to join the city's bustling food scene.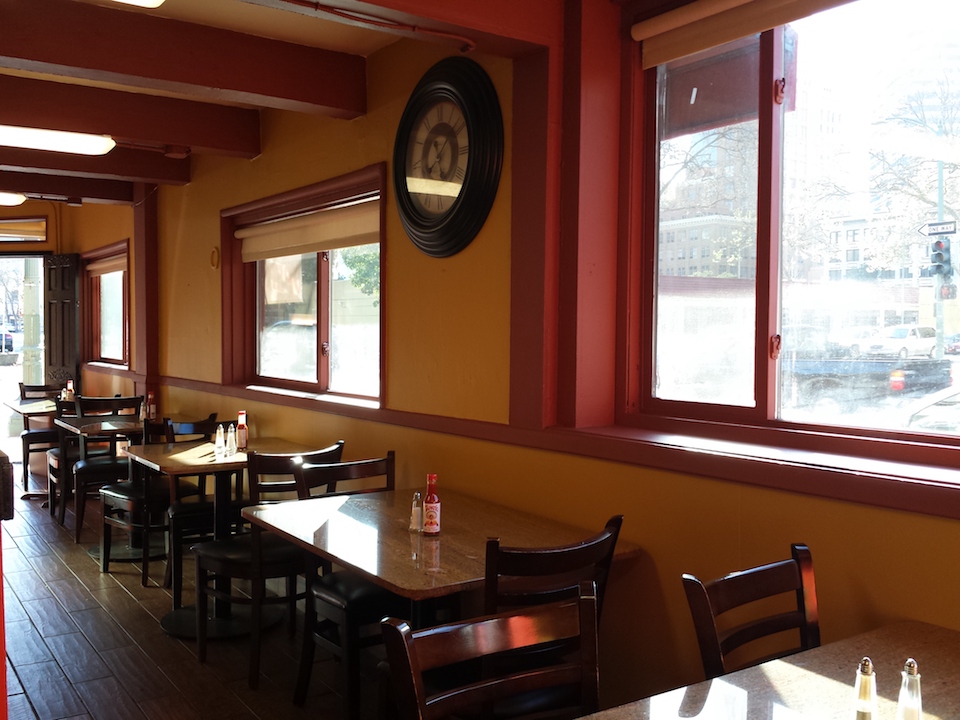 La Chata Taqueria (346 14th St.)
La Chata Taqueria has opened on the former site of Kamdesh, an Afghan kebab house. Serving Halal meats, including a rarely-spotted chile colorado, the menu offers a range of traditional taqueria items, including tortas.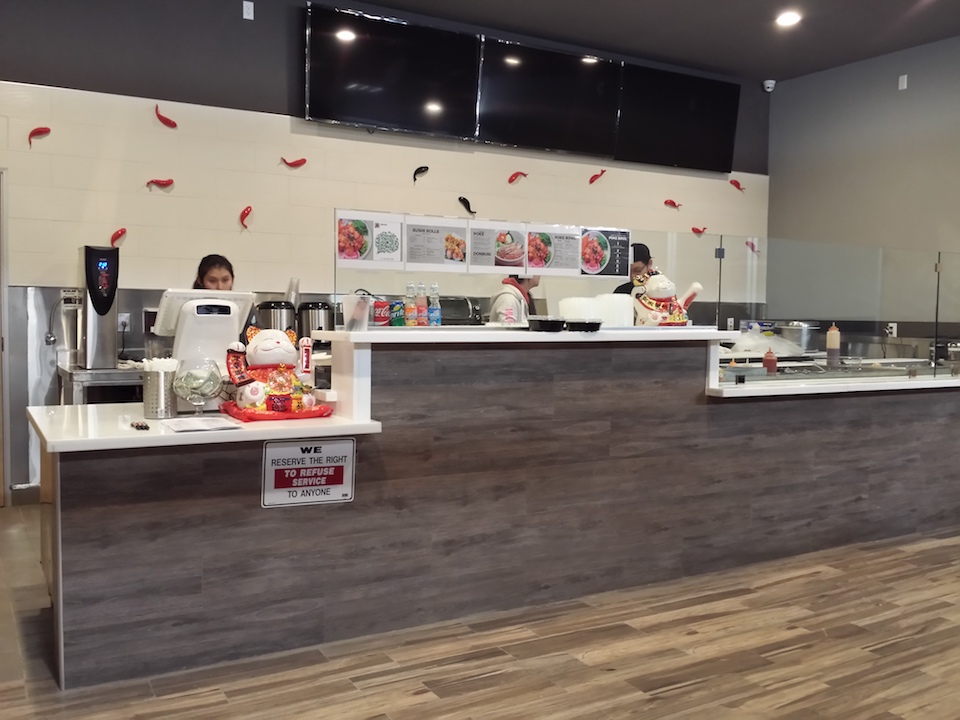 Poke Zone (329 11th St.)  
Back in December, we reported that Poke Zone would become the first Chinatown establishment to serve raw fish bowls. Al M. informs us that it's now open and offering a promotion of 15% off of all sushirrito, $1 for green or black tea and free soup with the purchase of a poke bowl.
With three scoops of protein for $10.75, "it's sure cheaper than SF," he reported. 
7th Street Cafe (1612 7th St.)

Al M. also let us know that West Oakland's 7th Street Cafe recently held its grand opening. Under new management, the community-oriented space, also known as Revolution Café ("Rev Café"), is operated by OneFam, a nonprofit dedicated to improving the lives of West Oakland youth through recreational and skill-building programs.
Along with fast WiFi and organic coffee, the café offers home-cooked soul food like its signature southern-fried chicken and waffles, as well as weekly events, like karaoke, comedy and open mic sessions. It's also equipped with a performance stage, a movie and concert area and a patio beer garden.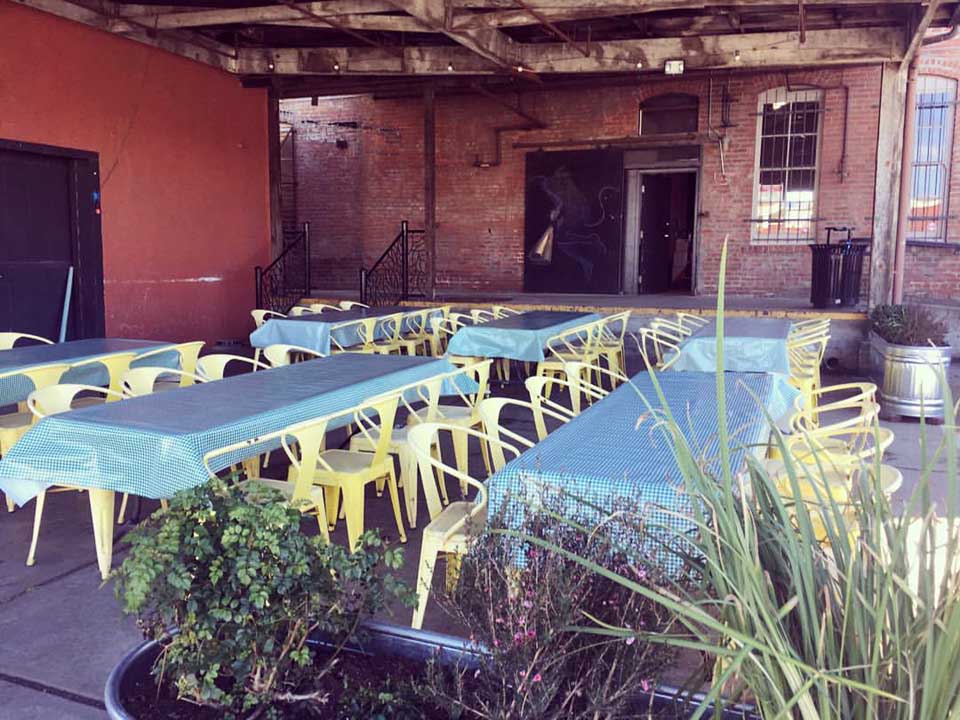 Old Kan Beer & Co. (95 Linden St.)
Chef James Syhabout and former Linden Street brewer Adam Lamoreaux celebrated the grand opening of Old Kan Beer & Co. on March 6th. Their new brewpub is located inside the previous footprint of Linden Street Brewery and Syhabout's restaurant The Dock. 
According to SF Eater, the space has been reconfigured slightly; it now features a private room, a patio, a dining room and bar area, as well as a beer garden, formerly known as The Shed. As for the menu, Old Kan Beer & Co. will offer pub eats, like crispy jerk wings and "Kan-nibal" style fries, along with three main beers: Old Kan Original, Old Kan Light, and Old Kan Dark.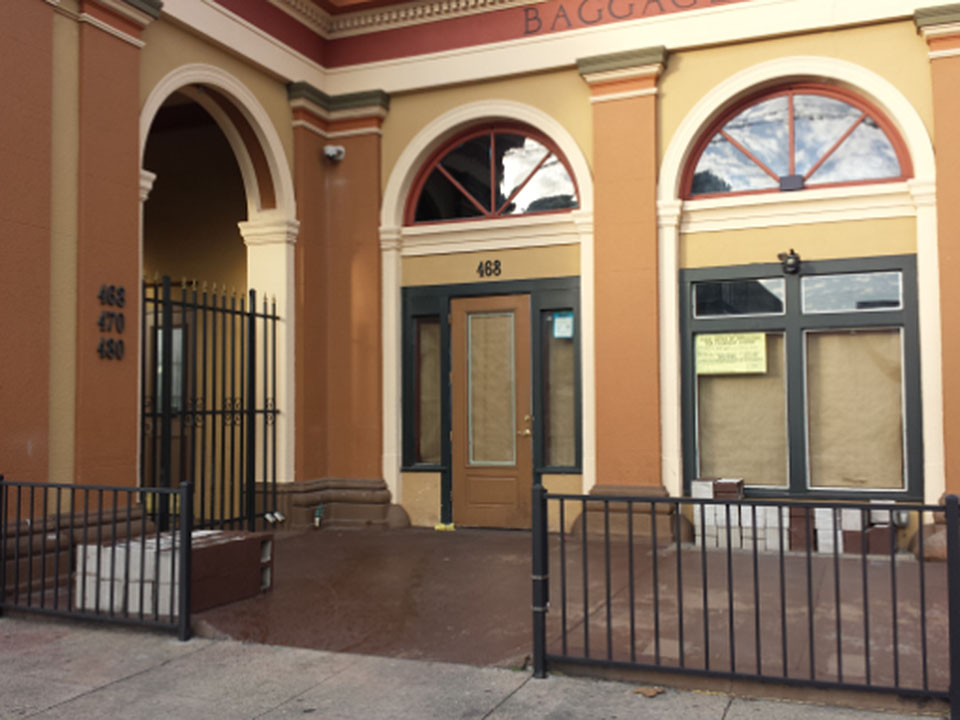 Coming Soon
Arthur Tap & Snack Mac's (4006 Martin Luther King Jr.)

Arthur Tap & Snack Mac's is coming to Longfellow, and it's expected to open in mid-spring (dependent on inspections). According to Berkeleyside, the new beer garden and restaurant is part of a mixed-used development complex at the corner of Martin Luther King Jr. Way and 40th St. Subrosa Coffee will also open next door, although an official date has not been set.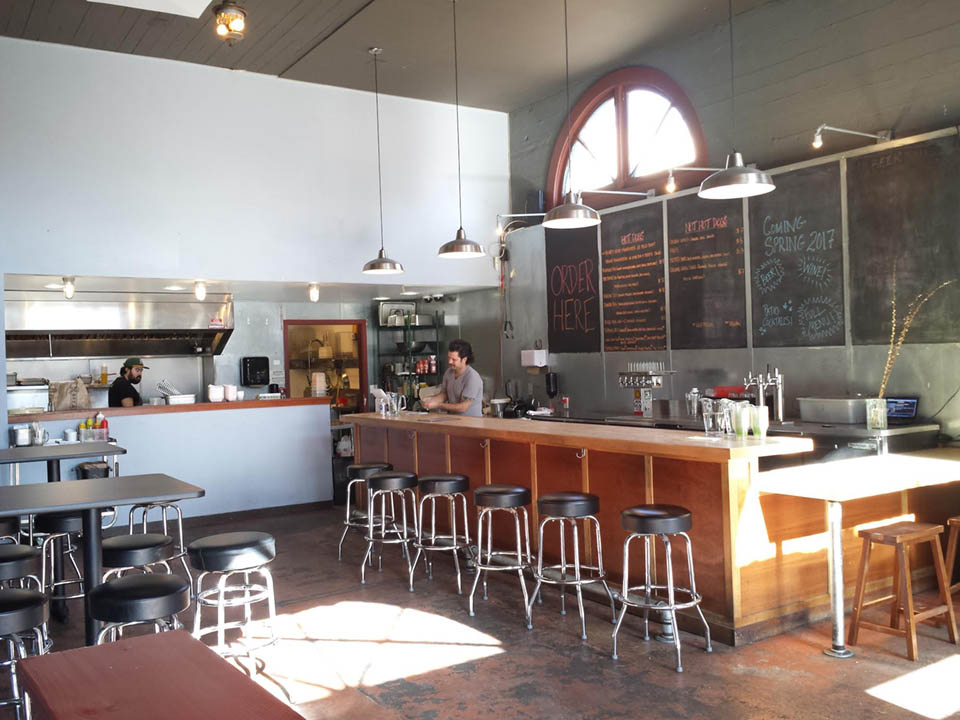 Diamond Dogs (468 3rd St.)

In addition, Al M. reports that Diamond Dogs, an "up and coming fusion hot dog joint," is taking over the former location of The Annex. Menu offerings include the Chili Cheese Dog, the Bourgeois Dog (white cheddar bechamel, confit garlic, crispy fried leeks) and the Korean Dog (kimchi, pickles, cauliflower, sesame); the restaurant is anticipated to open in mid-to-late April.
Thanks again to Al M., our most prolific tipster! See something interesting while you're out and about? Text Hoodline and we'll see what we can find: 510-757-9959.