Since its debut February 9th, lines of eager customers have formed outside 1977A Union St. each day waiting for Vegan Picnic's kitchen to open. And owner Jill Ritchie says she's pleasantly surprised by the outpouring of support and excitement from the neighborhood.
Prior to opening Vegan Picnic, Ritchie worked in business development for startups. After watching the documentary Cowspiracy—and feeling the influence of her young daughters, who decided to go vegan—she was inspired to shift her career and open a meaningful business.
"I am not a chef. I am a mom," Ritchie said. "But I can make a nice protein-packed [vegan] meal for my kids and offer it to the world."

In time, Ritchie learned how to stick to her new dietary restrictions without sacrificing taste. "As soon as I became vegan, I became obsessed with finding good-tasting vegan food. Most of the time it was yucky, and I finally curated a bunch of food options that I wanted to eat. I started curating the best tasting classic American deli foods with plant-based ingredients."

After much trial, error and taste testing, Ritchie and Vegan Picnic manager Catherine Robinson came up with a menu they love, packed with high-quality vegan brands. Vegan sandwich bread and pastries are sourced from Frena Bakery, a kosher bakery downtown, and Bread SRSLY, a San Francisco-based gluten-free bread company. All sauces and dressings are made using mayonnaise from San Francisco's plant-based food company Hampton Creek.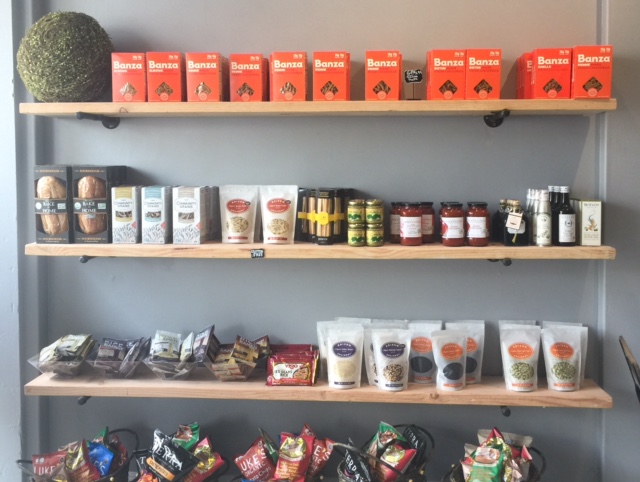 The menu also features vegan takes on foods and flavors Ritchie has missed, like crab and egg salad sandwiches. "I make them here, and I went through a lot of trouble and taste tests to make it taste like a classic egg salad sandwich," she said. "I also really like the "Slawpy Crab" sandwich because I really missed crab. This is a hearty sandwich and it fills me up, plus it reminds me of San Francisco crab feasts."
Customers are big fans of the crispy chicken and meatball sandwiches, Ritchie said, and first-timers are often surprised that their meals are actually vegan. "People taste the food and think it must be animal-based, but it is not. That is really exciting and gratifying for me because that was my goal."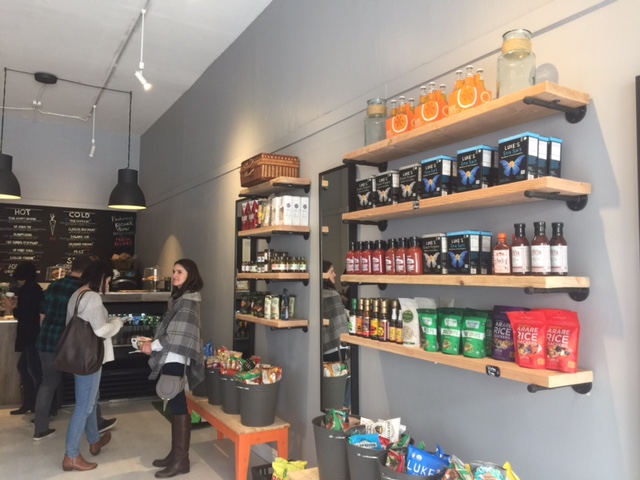 The decision to open Vegan Picnic in Cow Hollow was both practical and logical. The neighborhood is in walking distance to Ritchie's daughters' school, and she wanted to "provide a nice fun vegan environment in an upscale area."
Cow Hollow fit the bill—and it seems Ritchie chose well. "Everyone is excited. All ages. I barely have to explain it. Everyone seems super delighted at the offering. It's almost like everyone is secretly vegan and are seeking these options. I get people thanking me every day."
Vegan Picnic is open from 11:30 am–7:30pm daily, serving hot and cold, and perhaps unexpected, meals.