Eight tenants of a two-story Peralta Avenue warehouse at 992 Peralta Avenue (near Tompkins) in Bernal Heights have been evicted, KRON4 reports.
The residents, all artists, have reportedly been fighting for months to keep their home, known as Bernalhaus. Yesterday, they were given eviction notices and the locks on the warehouse's front doors were changed.
The eviction of what tenants called "an artist collective" comes in the wake of last December's Ghost Ship warehouse fire that killed 36 people in Oakland.

Following the incident, the City of San Francisco inspected the Bernal Heights' warehouse—among others—and reportedly issued citations for numerous safety violations. One particular issue: the space was not zoned for residential us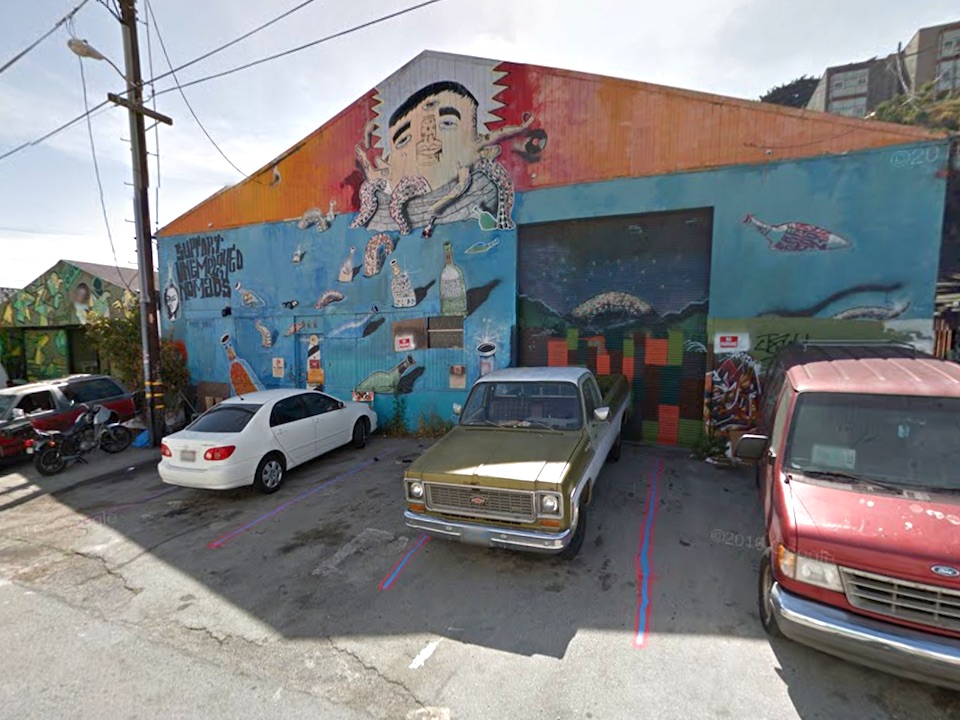 The warehouse tenants tried to make structural changes so that they could stay in Bernalhaus. They also tried to raise funds to upgrade the warehouse, but were largely unsuccessful—the campaign only raised $370 out of their $10,000 goal.

In March, Bernalhaus tenants lost a court case against the property owner that would have allowed them to remain put. A number of post-trial motions have been scheduled to be heard next month, and the eight tenants are awaiting word from the San Francisco Rent Board to see if they qualify for rent control protection.
For the time being, the evicted warehouse residents are looking for other living accommodations. According to Socketsite, the property manager is allegedly planning to demolish the warehouse and has filed paperwork to build a three to four-story, 49-unit condo development on the site.
For more information, watch this video at the scene of the eviction from Hoodline's content partner ABC7: