By
Susan Xu
- Published on April 28, 2017.
Indecisive eaters can relax when Torshi MeXiterranean opens in the Financial District debut next week. The new Mediterranean/Mexican fusion restaurant, set to open on Monday replaces the shuttered Bistro Burger at 343 Sansome St.
Torshi MeXiterranean is the brainchild of the owners behind Manhattan Hub, an adjacent mural-lined cafe that serves a variety of sandwiches, wraps, panini and salads.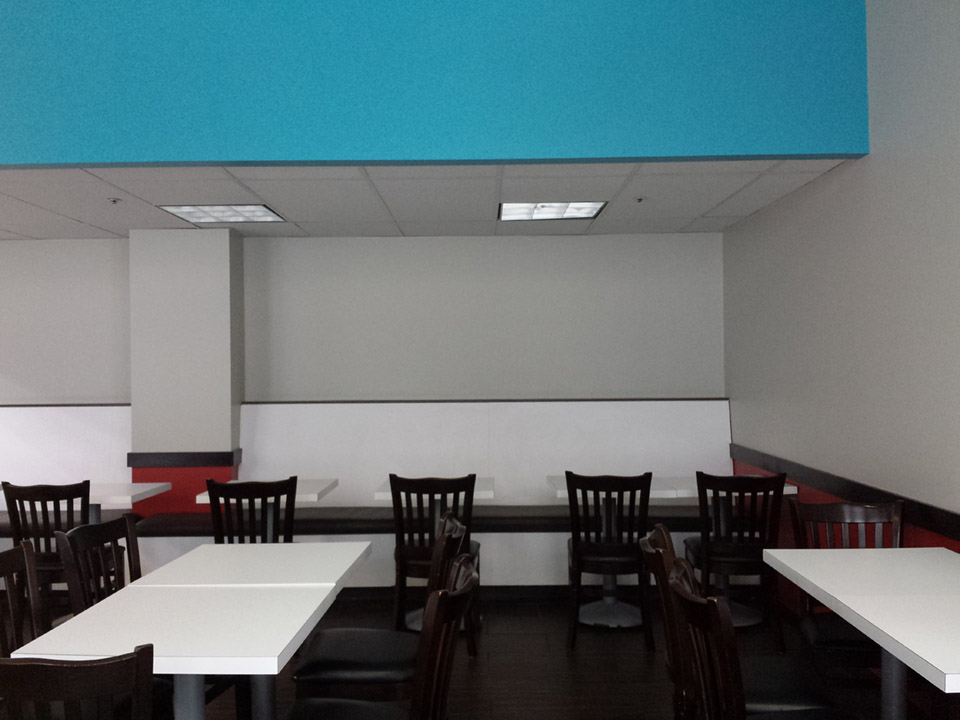 According to tipster extraordinaire Al M., Torshi MeXiterranean will operate as a cafeteria-style eatery that can seat around 20 guests.
"Last-minute technical issues" temporarily delayed its grand opening, but Al M. said employees have been training this week and familiarizing themselves with the "vertical spitfire roasting method" in anticipation for Monday's opening.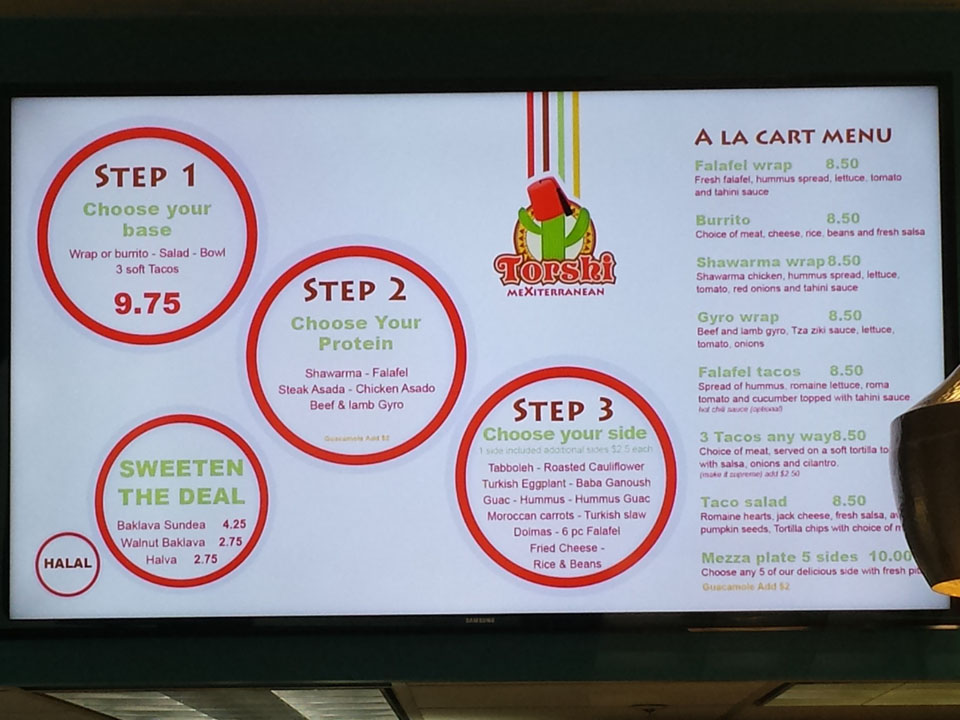 With prices ranging from $8.50–$10, the à la carte menu at Torshi MeXiterranean includes falafel tacos, shawarma wraps and the "Mezza plate" (a choice of five sides with fresh pita). Customers can also build their own meals with a three-step ordering process by selecting a base, a protein and a side. As for dessert, the menu offers a baklava sundae, walnut baklava and halvah.
If you drop by Torshi MeXiterranean in the coming weeks, let us know what you think in the comments below.
Thanks to tipster Al M.! See something interesting while you're out and about? Text Hoodline and we'll see what we can find: (415) 200-3233.