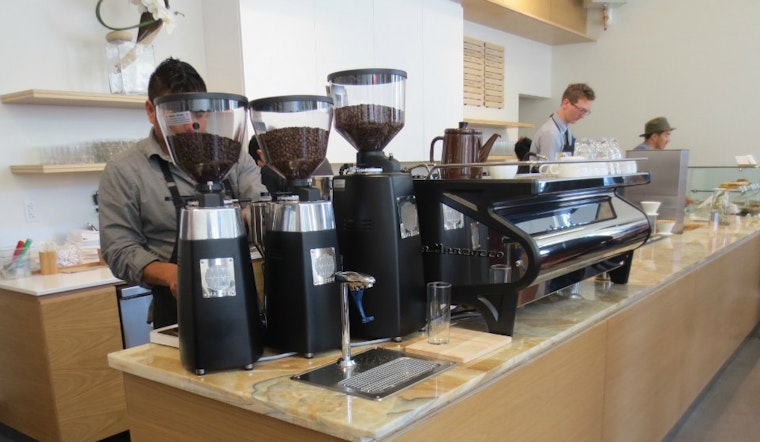 Published on June 05, 2017
More than two years since announcing plans to expand to Pacific Heights, Blue Bottle Coffee opened softly yesterday at 2455 Fillmore Street. The new café officially opens to the public tomorrow.

The New Fillmore first reported on the roaster's expansion in April 2015, but after a planned merger with Tartine Bakery was called off in December 2015, an opening date was delayed. Yesterday, friends and family were treated to complimentary coffee and affogatos made with Salt & Straw ice cream.
Hoodline reported in March 2016 on plans to open later that year, but work continued in the space at Fillmore and Jackson until last month, as contractors consolidated two storefronts formerly occupied by Tully's Coffee and Juicy News magazine shop.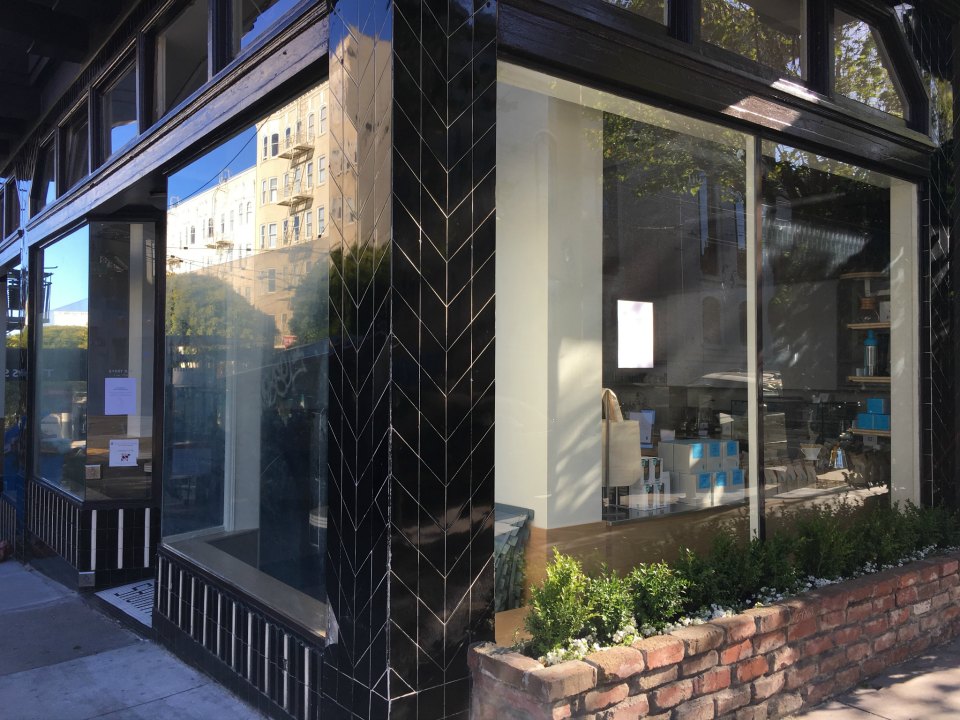 Alex Chan, an area manager with Blue Bottle, attributed much of the delay to a stalled renovation schedule:  "Always things will come up during the construction process," she said. "We spent a little bit of time dealing with the electrical here and having to revamp some of that." 
Café leader Bri Wai said Blue Bottle also worked slowly in consideration of the neighbors who live above their ground-floor space. "We want to be hospitable to the residents above us and not create too much noise," said Wai. "Because of this, there are times during which we tried not to do too much construction."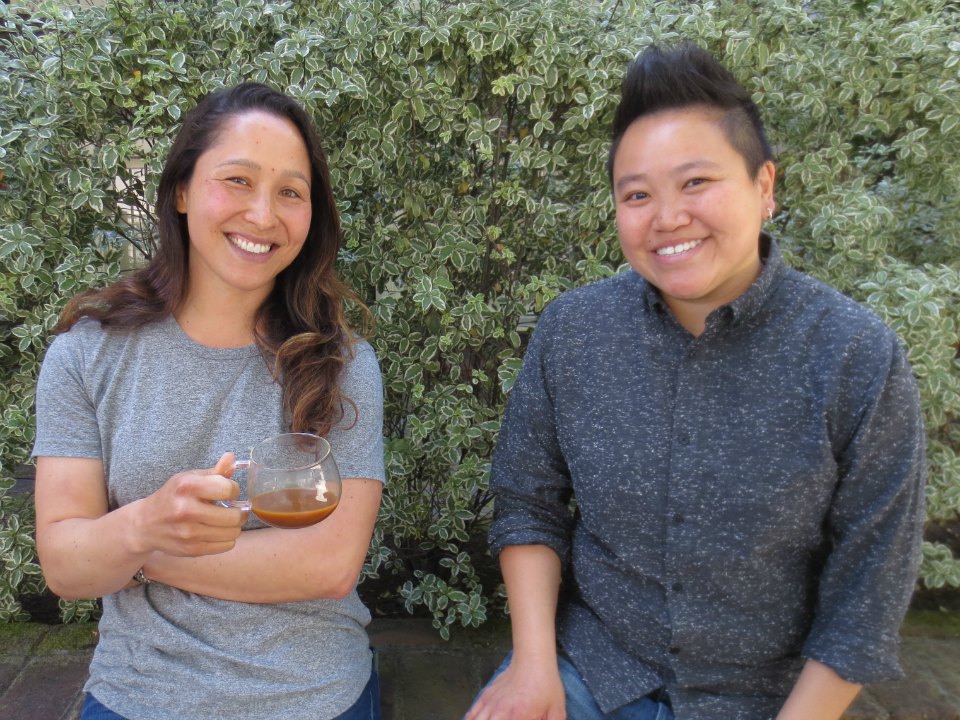 The aesthetic of the finished café falls in line with Blue Bottle's other spaces; street-facing windows provide an airy interior with natural light. Mounted vintage speakers fill the space with music while baristas output aromatics. Finishes include a textured onyx stone counter and cork wood floors.
"One thing that we've really been working at is reducing physical barriers between our team and the guests," said Chan. "It gives people the opportunity to immediately engage."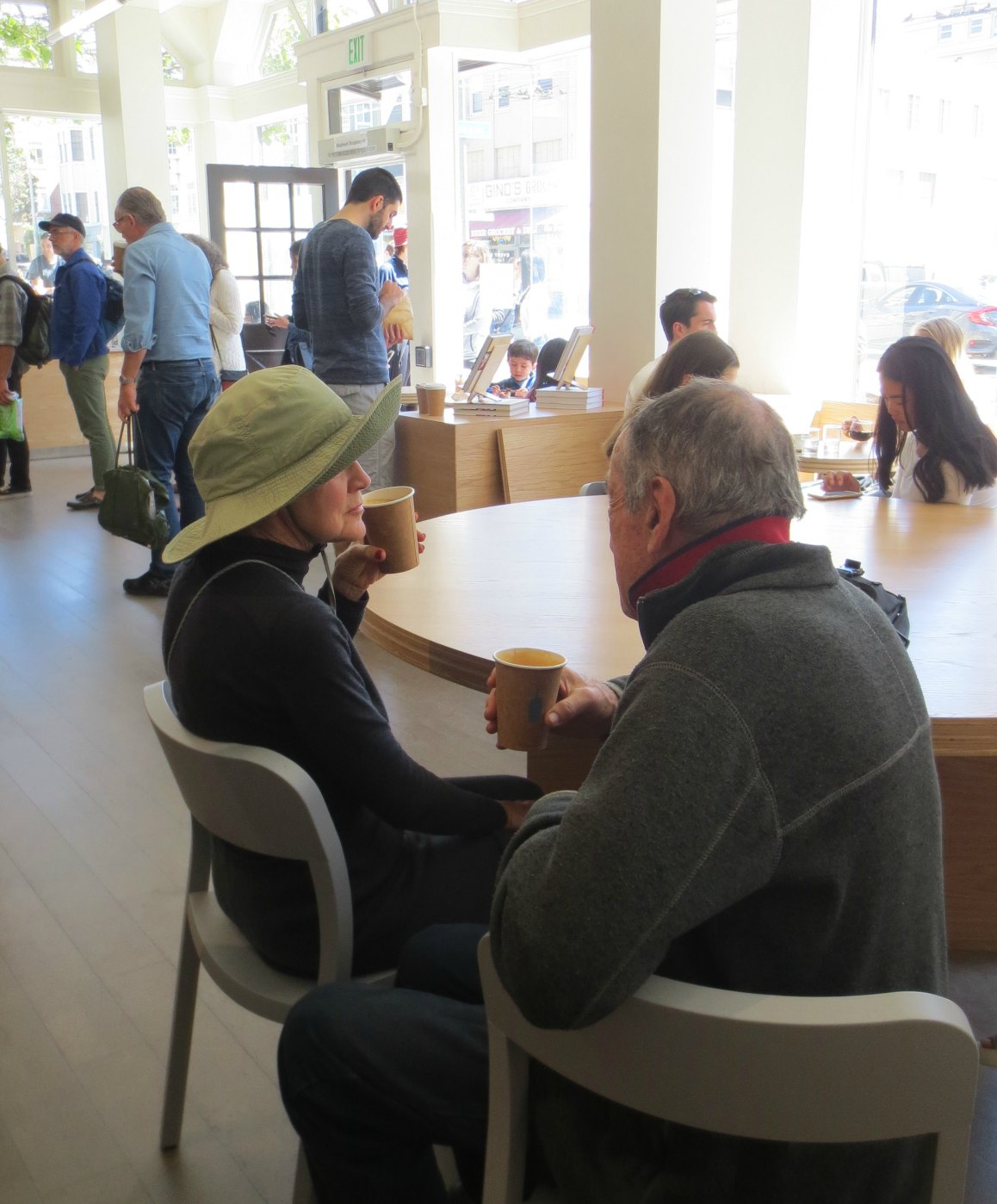 The café offers a rotating selection of single-origin and blend coffees roasted in their facility in Oakland and features house-made items like avocado toast and chia pudding, along with bakery selections from Oakland-based Firebrand Artisanal Breads.
Wai described off-menu favorite the wafflegato, which pairs a Liege waffle with a scoop of Humphry Slocombe's brown butter ice cream and a shot of espresso. 
The Fillmore opening marks the 35th location for Blue Bottle, which now has locations in Los Angeles, New York and Tokyo.
Blue Bottle Coffee in Pacific Heights is located at 2455 Fillmore St. (Jackson & Fillmore) and will be open 7am–7pm starting tomorrow, June 6.