Published on June 02, 2017
Soma Inn Café on Folsom Street was gutted by a fire in the early morning hours of May 31, and some neighborhood residents suspect foul play.
San Francisco Fire Department responded to the scene at 1082 Folsom St. at 12:44am on May 31 and contained the fire to the first floor of the building, public information officer Jonathan Baxter told us.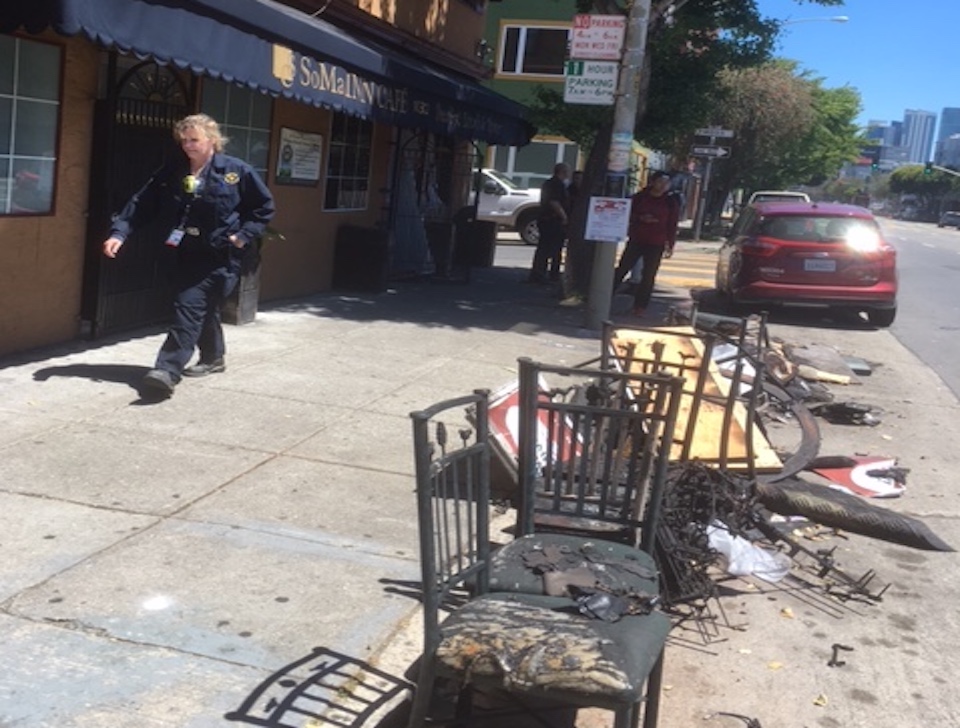 There were no injuries and no one was displaced from their home, but the cause of the fire is under investigation, he added.
Some people have suggested the fire was started by a Molotov cocktail thrown into the building, including workers at nearby bars, but no one could say why the restaurant would be targeted.
On plywood boarding up the former front door to the restaurant, someone has left a message of support: "United We Stand With You Stop The Violence." Calls to the restaurant's phone number went unanswered.
Anyone with information about the incident can contact the San Francisco Bureau of Fire Investigation at anytime or call SFFD Bureau of Fire Prevention during normal business hours at 415-558-3300.
Thanks to our tipsters Andrew B., Robert S. and, Tony D.
Send tips (with a horizontal photo) to Hoodline at 415-200-3233. If we use the info you provide, we'll give you credit.