There's something about 4023 18th St. that keeps attracting coffee shops.
Following Philz's relocation to Castro Street back in 2015 and Bernie's shuttering in April, a new coffee shop has opened in the space in front of laundromat Sit & Spin. Called Café Roza, the new business opened last Saturday.

According to owner Volcan Akoglu—also a partner-owner of Castro Street's Gyro Xpress—he had his eyes on the 18th Street location even before Bernie's closed.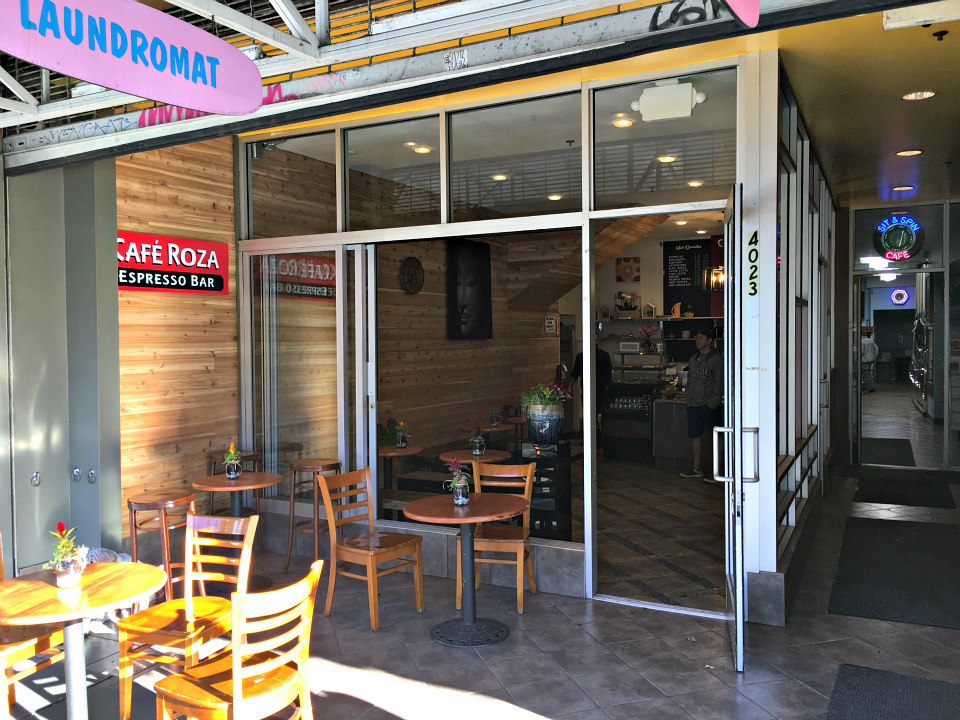 Bernie's owner Bernadette Melvin told us this spring that she made the decision to close her 18th Street outpost.
She cited decreased foot traffic, increased crime in the area and a visible influx of homeless individuals on Castro sidewalks, but that didn't stop Akoglu from wanting to open in the same location three months later.
"I know the neighborhood," Akoglu said. "We already have clients here, so that wasn't an issue for us. We trust our coffee and the way we make it."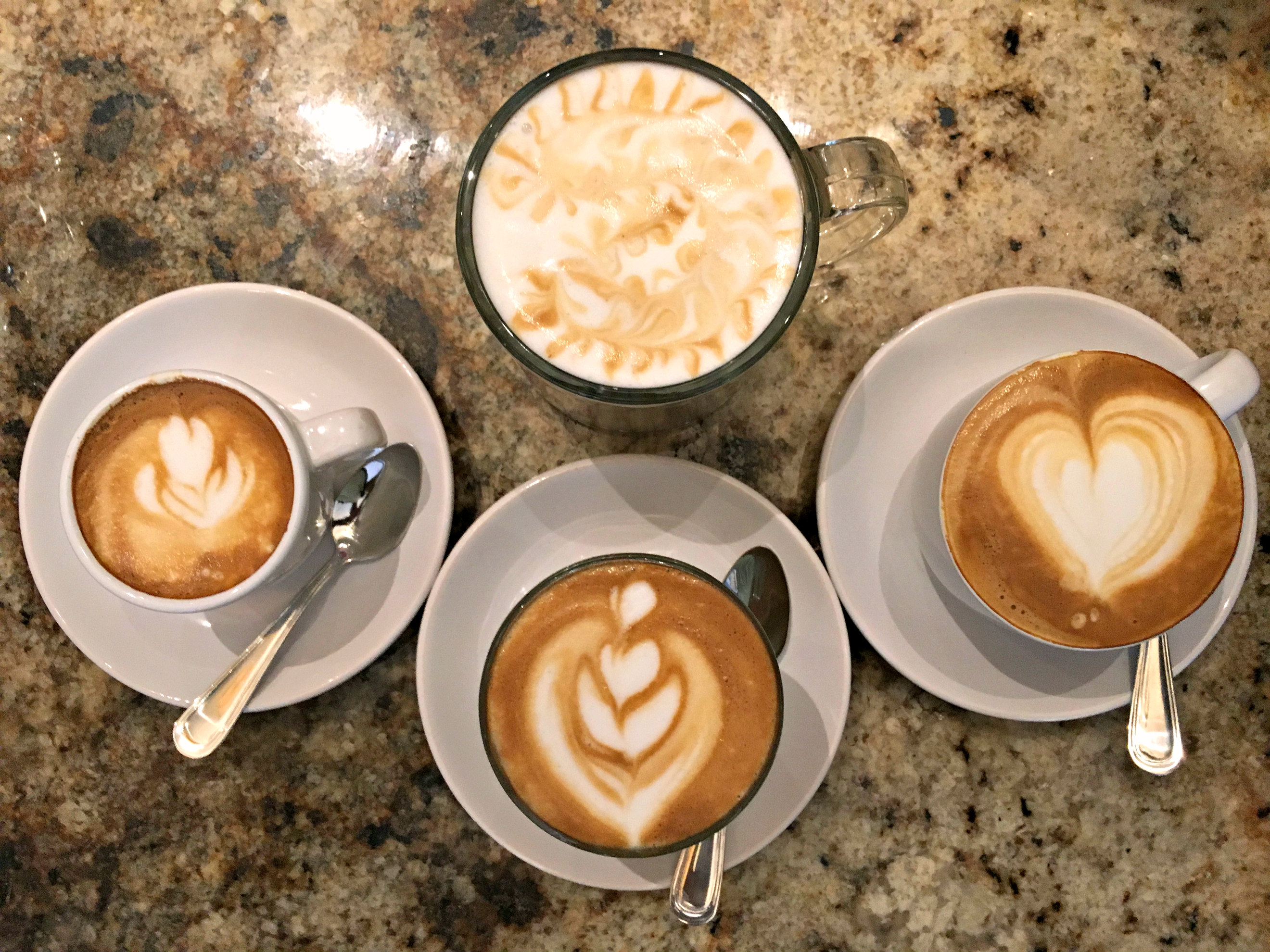 Akoglu secured the lease in June, and it took less than a month for him and his team to renovate the interior and to open last weekend.
"There was nothing here when we moved in," said Nico Usal, Café Roza's barista and manager. "They even took the exit signs."
One thing that was left behind was the iconic life-sized bulldog statue in front of the shop. Usal has named her Matilda, after an identical-looking dog that he used to own.

"This is her third coffee shop," he laughed.

Drawing from his decade of experience as a barista, Usal's been doing his part to pour fresh life into the new cafe. All of Café Roza's espresso-based drinks are made in the classic European style and come in Italian sizes. Usal also makes cold brew coffee, French press and offers daily specials.
"I can do things like mint cappuccinos or chocolate espresso," Usal said. "Basically, if you want it, I can make it."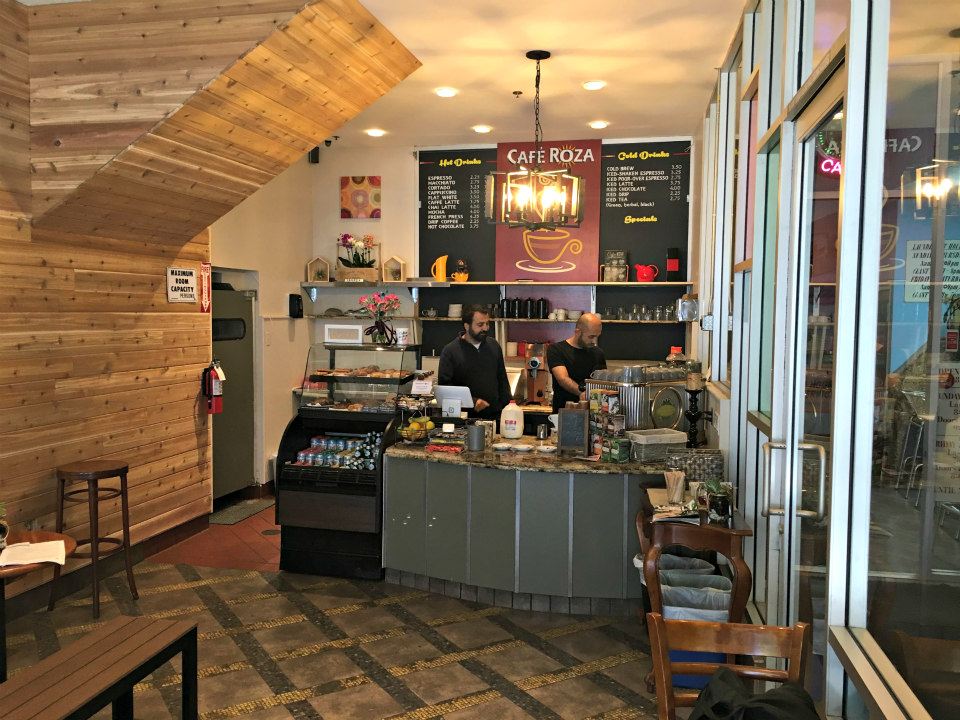 Akoglu said what differentiates Café Roza from the Castro's other coffee shops is the quality of its organic coffee and how well the drinks are made. In addition to its drink menu, Café Roza also sells pastries, sandwiches and fresh squeezed orange juice and offers free wi-fi.
Both Akoglu and Usal said that the new café has been well received by neighbors and patrons.

"We love the Castro," Akoglu said. "We like the diversity and how dynamic it is. We wanted to give the coffee business here a shot."
Café Roza is currently open seven days a week from 7am-5pm (eventually it'll be open until 9pm). If you're interested in working at Café Roza, email caferozasf [AT] gmail [DOT] com.