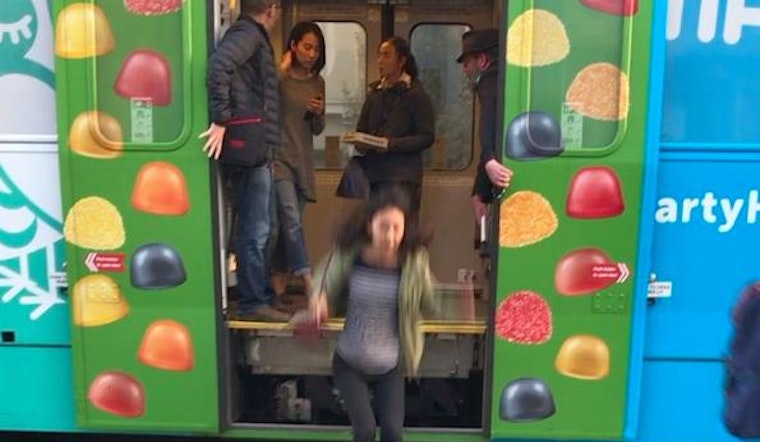 Published on August 31, 2017
Passengers aboard an N-Judah light-rail car in the Inner Sunset were temporally trapped and unable to exit last night when the doors malfunctioned and the stairs failed to deploy.
"I was stuck with other riders after work at 6:50pm on the N-Judah at 11th and Judah for over 20 minutes due to the steps not being able to go down," wrote Hoodline tipster Sfstreets415, who added that the driver would not allow passengers to disembark, possibly for safety reasons.
According to SFstreets415, passengers maintained their composure, despite the inconvenience. "All the riders were tired after work or school so no one created any ruckus but we were stuck and trapped for a long time," he said. 
When the doors opened momentarily, two passengers held them open, which gave several riders a chance to jump out of the car and onto the street. 
"It was a good thing no one got hurt from jumping, including elderly folks," said SFstreets415. 
We reached out to a San Francisco Municipal Transportation Agency (SFMTA) public information officer to learn more about the incident, but have not heard back.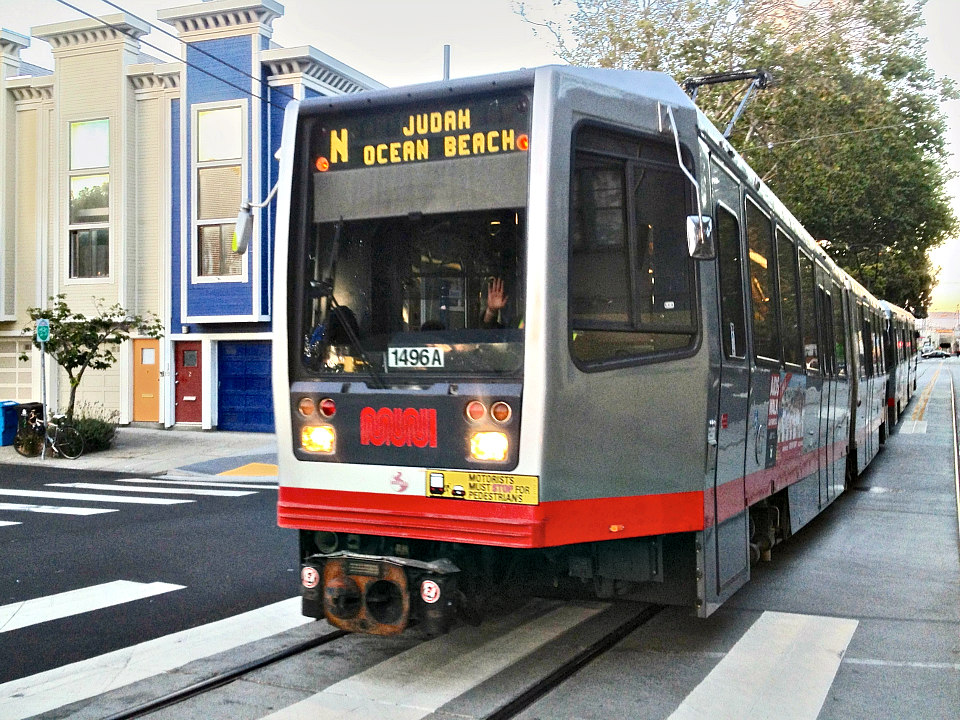 The malfunction comes after a month of service disruptions so Muni could test five new cars constructed by Siemens in Sacramento under a $1.2 billion contract—part of the first upgrades to trains as part of the 2014 SFMTA Transit Fleet Management Plan.
We'll update this story if we hear back from SFMTA.
[Update: 9/1/17] Editor's note: our initial inquiry wasn't received by SFMTA, but a spokesperson responded after our story went to publication.
"In events like this, our operators are in constant contact with our Central control base, SFMTA spokesperson Erica Kato told Hoodline. "The operator will give instructions for passengers with safety being the utmost priority."
Passengers are advised to  remain calm and follow instructions from Muni or rescue personnel in the event of an emergency, she said.
"In general, the safest place to be is usually onboard the Muni vehicle," she said. "By staying on board, you allow the operators to choose a number of actions to ensure your safety…[like] moving the train out of danger."
Kato cautioned, "Do not evacuate a Muni vehicle unless instructed to do so by Muni personnel or emergency response personnel."