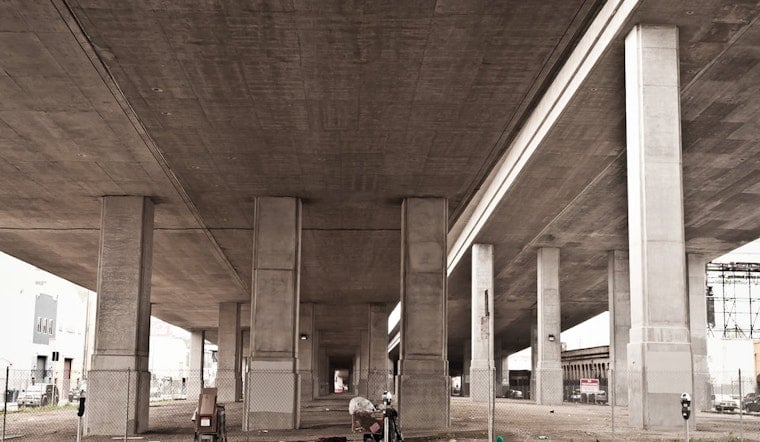 Published on September 19, 2017
After Assemblyman Phil Ting (D-San Francisco) introduced legislation to allow the city to lease land and create parks beneath elevated freeways maintained by the state's Department of Transportation, some homeless advocates are not entirely happy with the decision to create parks in the space.
Instead, one told us that the parcels could be used for transitional living space. 

"There are thousands upon thousands of unhoused people currently living on CalTrans property in cities throughout California," said Amy Farah Weiss, founder of the Saint Francis Homelessness Challenge, via text message. 
Pointing to Seattle as a successful example of sanctioned encampments, Weiss has advocated for the city to utilize the CalTrans property to develop transitional villages, organized sites where people can stay as they transition from street to home.
Should the bill (AB-857) become law, it would allow up the city to lease ten parcels—controlled by Caltrans—for park, recreational, or open-space purposes at 30 percent of the fair market lease value.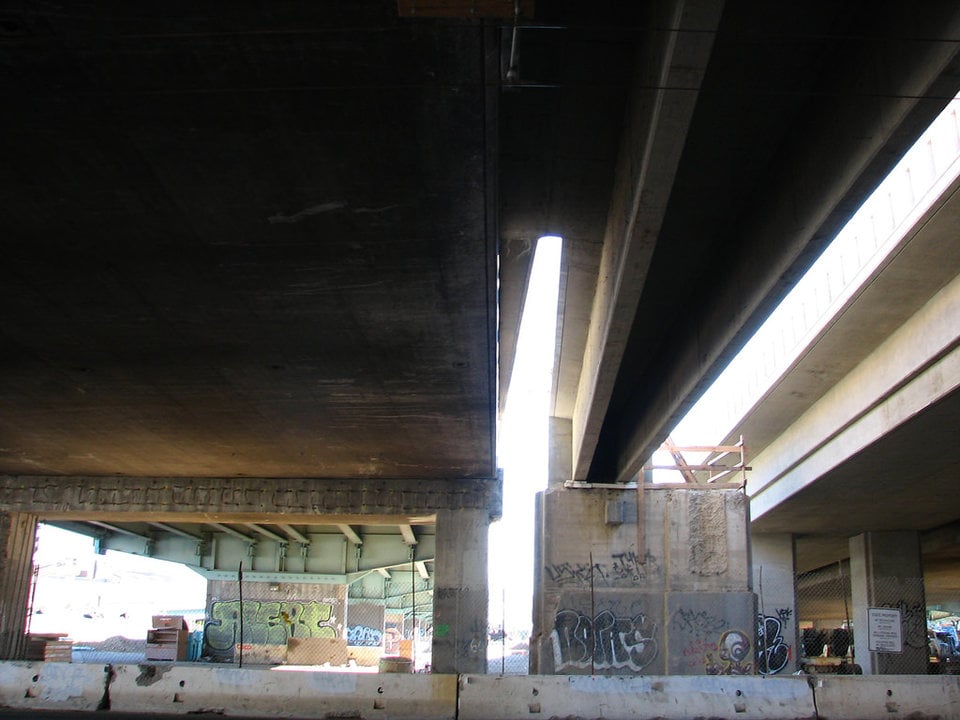 Currently, private entities are leasing the parcels, but once they expire, the city will have first opportunity to take control and develop them into public spaces. 
"I think this is a creative way to utilize this mostly vacant land underneath freeways and make them available for San Franciscans to play and recreate," Ting told the Chronicle. "We have such little space for kids and families to go to. Every space not utilized is a waste." 
The city has already identified several parcels that could be converted into public park space, including one in Central SoMa, several in Dogpatch, and the "Alemany Maze" (the 280/101 interchange).
However, Ellen Canale of the Mayor's Office told us the legislation would only apply to fee parcels, land currently leased by Caltrans, which usually operate as parking lots.
It would not include spots like "the Hairball," an area beneath Highway 101 at Cesar Chavez Street—where encampments have become a safety issue for those who use the bike paths there—Potrero Loop, or the Balboa Park/City College off-ramps. 
"If this is signed by the governor," she said, "further feasibility work would need to be completed by local agencies in order to further identify the specific Caltrans parcels best suited for parks."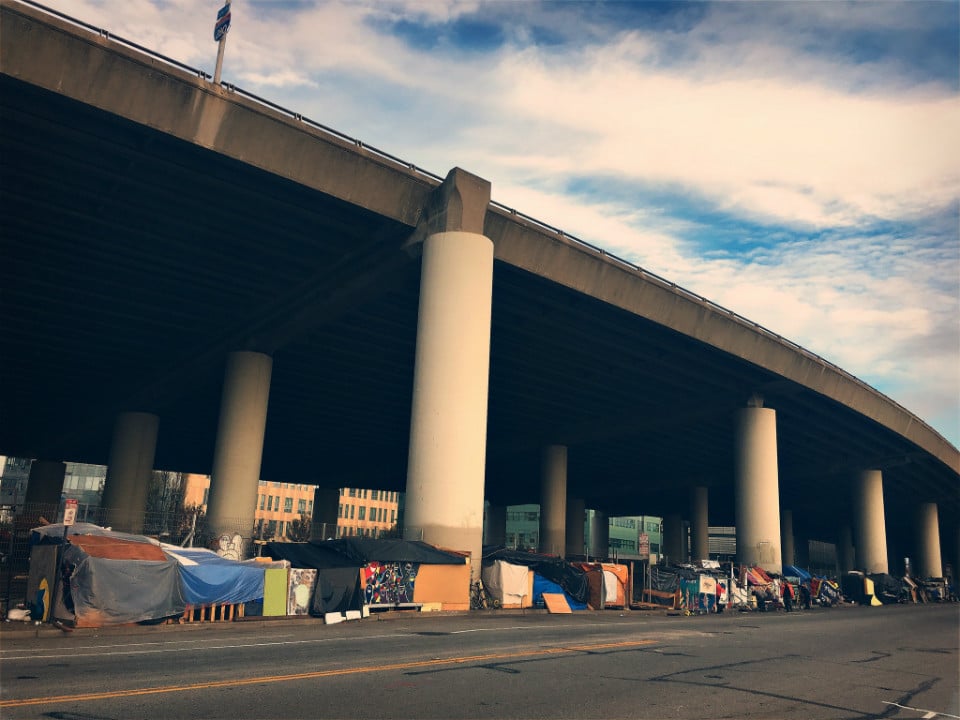 Officials believe that the deal would actually be a cost-saver in the long run, due to the amount of money already spent for clean-up and maintenance surrounding encampments in areas under freeway overpasses.
CalTrans incurred $7.5 million in costs to clear encampments statewide last year, with 2,800 encampments cleared and 2,000 crimes reported at the sites in San Francisco alone, the Chronicle reported. 
However, Weiss told us that transitional villages would alleviate issues with the encampments. 
"These villages," she said, "would be a huge improvement to the neighborhoods currently impacted by encampments. They would resolve the sub-human conditions and livability issues currently experienced by encampment residents."

The legislation awaits signature from Governor Jerry Brown. 
My AB 857 Parks Under Freeways is headed to @JerryBrownGov! SF can transform vacant lots into parks & open space.https://t.co/8hsBSye4c4

— Phil Ting (@PhilTing) September 18, 2017