Green Apple Books is celebrating 50 years in business this weekend at 506 Clement St. (near 6th Ave.), and local readers are invited to join the party.
Founded in 1967 by Rich Savoy, Green Apple has been owned for the last 20 years by Kevin Ryan, Kevin Hunsanger, and Pete Mulvilhill, who worked for Savoy.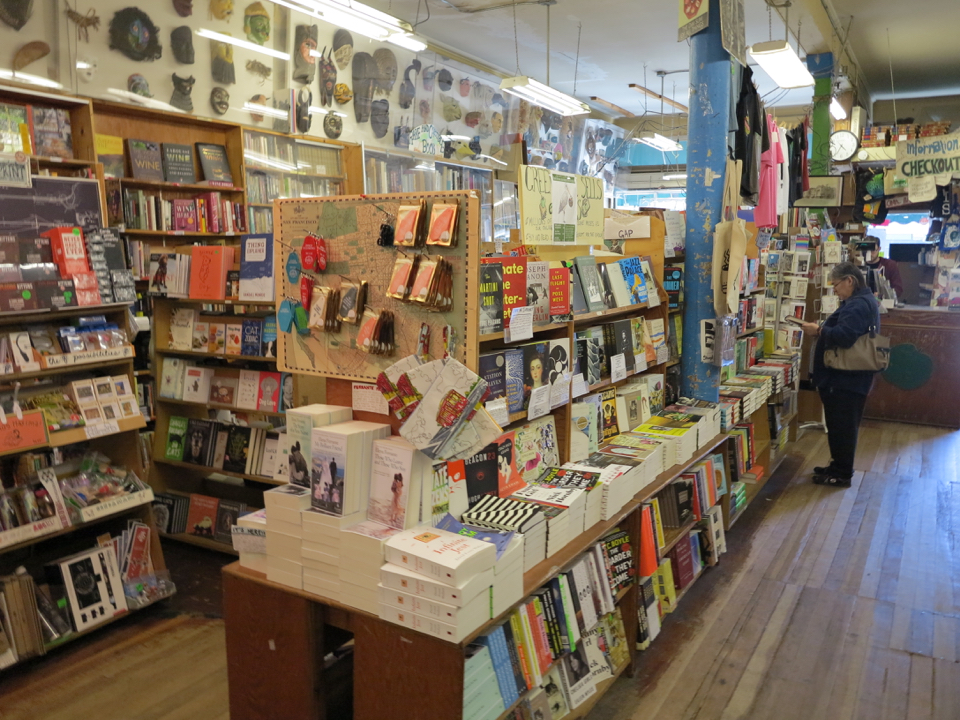 Mulvihill said the change in ownership was the biggest change the store has seen in its lifetime.
"While Rich Savoy certainly built the store as we know it and mentored the current owners," he said, "we did our best to evolve and make the store better still."
That evolution included opening a new store in the Inner Sunset in 2015.
And though the Inner Richmond location itself is feeling its age—the building was built in 1900, and what customers love as old-time charm can amount to failing joints and dodgy internet connections—Mulvilhill said "it also feels as vibrant as ever."
"There are always new people, new books, and new used books to keep the store's flesh healthy on its old bones," he said. 
This weekend, Green Apple fans can pick up special merch designed by 3 Fish Studios, including pint glasses, shirts and bags—though Mulvihill cautioned they're already going fast.
Customers will also see special discounts and other surprises which you'll have to turn up to see.
The store is hosting an anniversary jubilee at Great American Music Hall tonight at 6pm, featuring appearances by Lady Satan, Robin Sloan, Michael Krasny, Andy Cabic, a Youth Speaks poet, Wendy MacNaughton, Mary Roach, Thao Nguyen, Willy Vlautin, Mark Capelle, and Beth Lisick with Arline Klatte. Tickets cost $25.
And what's on deck for the next 50 years?
"Well, that's up to the public," Mulvihill said. "We'll do everything we can to keep the doors open and the shelves stocked, but it's up to book lovers to vote with their wallets to keep us open."
"For any adaptations we make, any innovations we try, and savings we can find on the back end, we need folks to keep buying books here," he noted. "So time will tell."