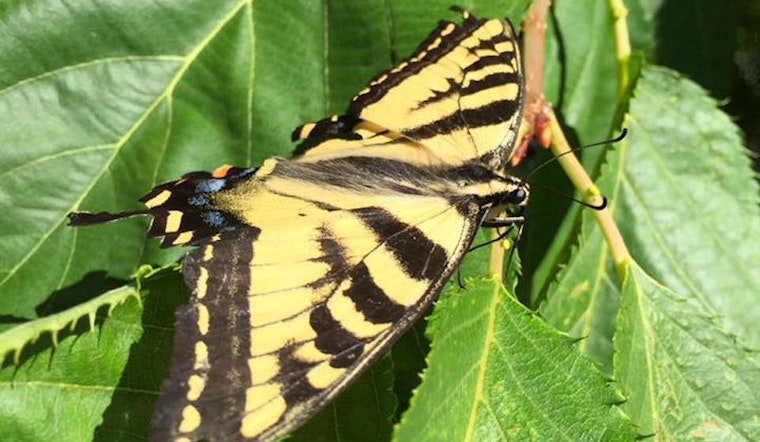 Published on September 12, 2017
If you pay attention as you walk along Market Street in the Financial District, you may notice bright yellow and black butterflies darting in and out of sunlight amongst the plazas, trees and other open spaces.
Surprisingly, the buildings and trees lining both sides of the busy thoroughfare, the flow of traffic, and the large, open plazas all combine to serve as an excellent stand-in for the tiger swallowtails' typical river canyon habitat, Nature in the City (NitC) executive director Amber Hasselbring told us. 
The organization, founded in 2005 to support, enhance, and preserve local nature in San Francisco's urban environment, is hosting a butterfly walk at lunchtime on Thursday, September 14th.
Financial District workers and dwellers can stretch their legs and try to catch the butterflies in action as they learn about the tiger swallowtail habitat along Market Street.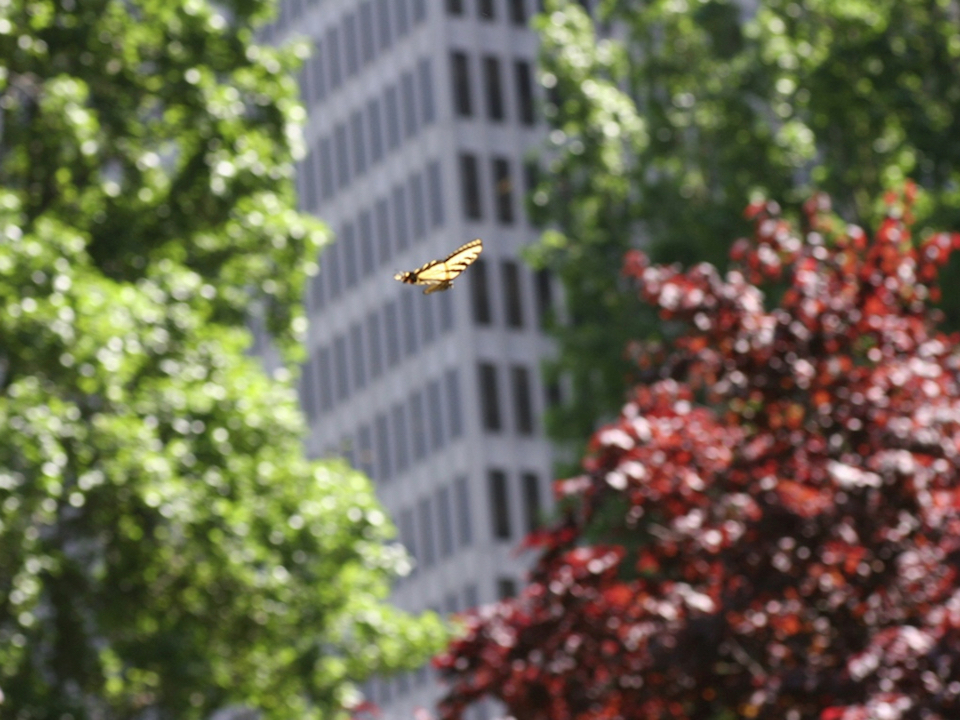 This time of year is typically peak flight season for the butterflies, so participants can hope to see several on their walk from One Bush Plaza to Sue Bierman Park.
This week's event is meant to be a partner-building event, said Hasselbring. While the organization has support from the city—the Planning Department and the Department of the Environment are strong advocates of its mission—the nonprofit is seeking partners with deeper pockets. 
"We are hoping to attract sponsors and partners interested in getting these plants in as many places as we can," she said.
Partners can include landscaping firms, building owners, corporations looking to sponsor the program, and anyone wanting to support butterfly habitat downtown.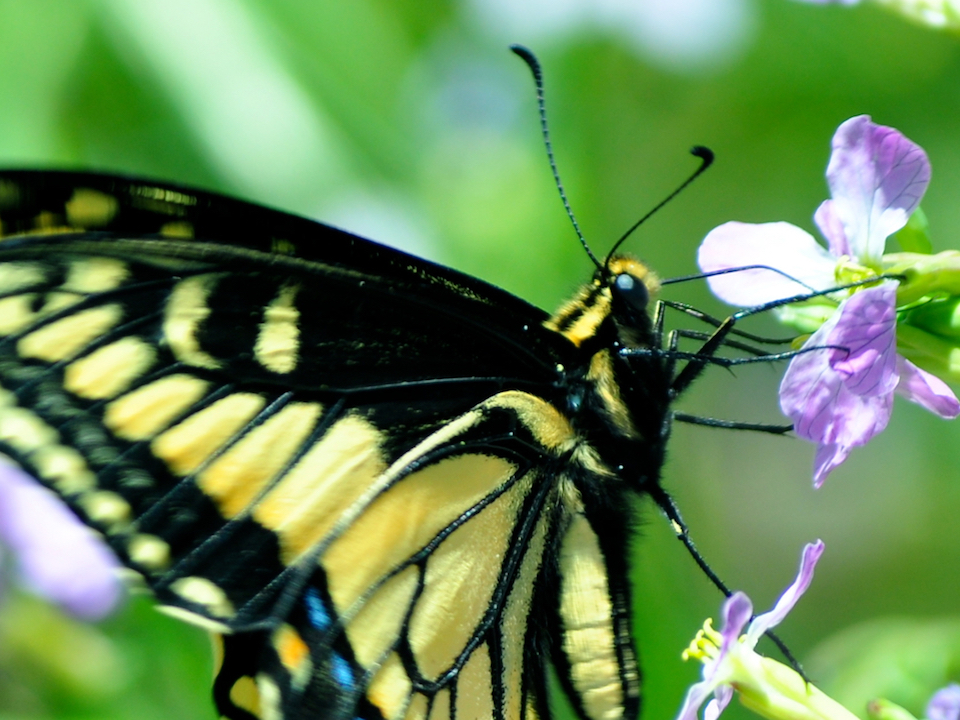 The London plane trees prevalent in the area—particularly between 4th and Embarcadero streets—provide excellent habitat for the swallowtails' larvae, Hasselbring told us. 
However, the Market St. environs lack good nectar sources to support the adult butterfly population.
In 2013, San Francisco Department of Public Works began developing the Better Market Street plan. The plan aims to improve transportation, safety and the streetscape along Market between Octavia Boulevard and the Embarcadero.
Initial plans included removing all of the existing, mature London Plane trees and starting from scratch. 
To support adult tiger swallowtails, NitC encouraged the city to instead find ways to enhance the habitat, recommending new trees to replace the ones that are dead or dying and the placement of new nectar sources.
"That's one of the main things that is missing" in the Market Street ecosystem, Hasselbring said. 

Unlike the monarch and other species, tiger swallowtails don't migrate, and populations tend to swell during San Francisco's "flushes of heat" in the spring and fall, Hasselbring said.
The best place to catch them is at Sansome and Market streets in the plaza outside the E*Trade office. "They fly in and out of the sun and shade to regulate their body temperatures," she said.