After precariously nearing the end of his lease, the owner of Senegalese eatery and dance club Bissap Baobab (3372 19th St. at Mission) has purchased the building. 
The deal brokered between Marco Senghor and his landlord, former Facebook executive Owen Van Natta, was worth $1.6 million, Mission Local reports, solidifying a dream Senghor had for many years. 
While Van Natta was open to the idea of selling, there were a few hurdles Senghor had to navigate in the process. 

The location once housed a cleaning business, which required the soil to be tested to make sure it was free of chemicals. The price was another obstacle to overcome, but Senghor feared if he waited too long to jump on the opportunity, the price would prove unobtainable.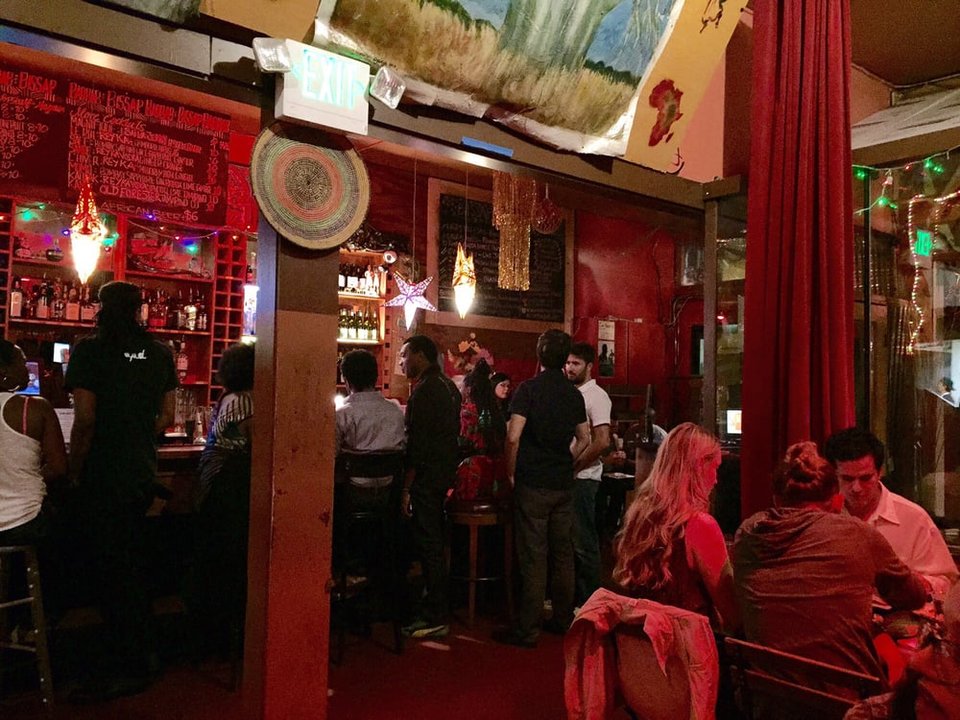 "I had one chance. The Mission, especially this corner, is really hot," he told Mission Local. 

Thanks to a small business loan from the city, along with support from neighbors and local nonprofits, Senghor was able to close the deal. 
There are plans for the restaurant to undergo some renovations, like changing the bar's setup to allow for light bites and bar fare.
Also on the food front, Senghor told Hoodline in 2016 he hired Senegal native Oumar Diouf to revamp the menu as well. Diouf's specialty is "healthy food" and traditional Senegalese dishes of lamb, chicken and fish, as well as grains and quinoa. 
Earlier this year, Senghor opened up a smaller space next door for lunch patrons called Little Baobab, which will continue to operate as usual. The main, larger restaurant space will continue to offer dinner service daily 5:30–10pm, along with late-night dancing on Wednesdays, Fridays and Saturdays.