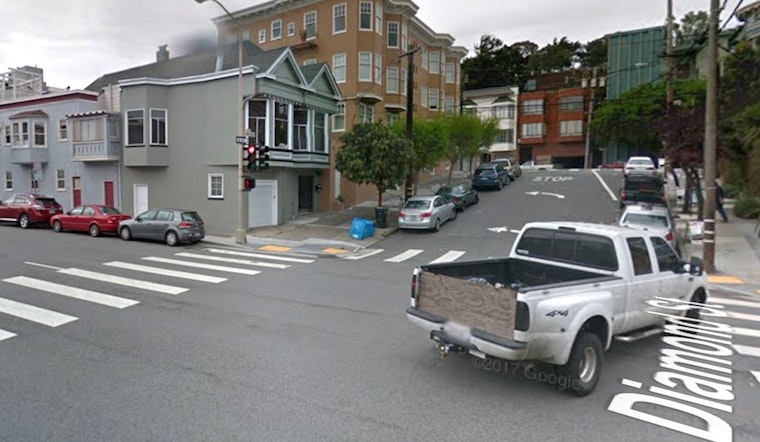 Published on November 01, 2017
Last night in the Castro, three suspects flagged down a vehicle near Diamond and Market streets and carjacked it at gunpoint. 
At 12:10am, two women and a man in his twenties hailed the car for a ride. Once inside the vehicle, the man brandished a gun and then ordered the driver, a 54-year-old man, out of the vehicle.
The three suspects drove off, and the car was later recovered on the first block of Oakwood between 18th and 19th streets in the Mission. 
According to SFPD, the incident took place a block away from an officer-involved shooting at Diamond and 18th streets that happened a few minutes earlier. We've reached out to police for more details. 
Anyone who has information about this incident is encouraged to contact SFPD via the department's anonymous tip line at 415-575-4444, or text TIP411 with "SFPD" at the start of the message.
Here's why we usually don't include suspect descriptions in crime reports.