An errant motorist entered the Sunset Tunnel this afternoon just before the afternoon rush hour, causing Muni to suspend service along its most-traveled streetcar line.

According to tipster Jen L., "a single guy" behind the wheel of what appeared to be "a small white Toyota" entered the Sunset Tunnel via the Duboce Park portal and attempted to drive west on the rails towards Cole Valley around 4:45pm.
Shortly after entering the tunnel, however, the car appears to have become inoperable. Jen, who was on an outbound train, said the driver disembarked briefly "to see if he could help" before getting back on the train. "We kept going," she said.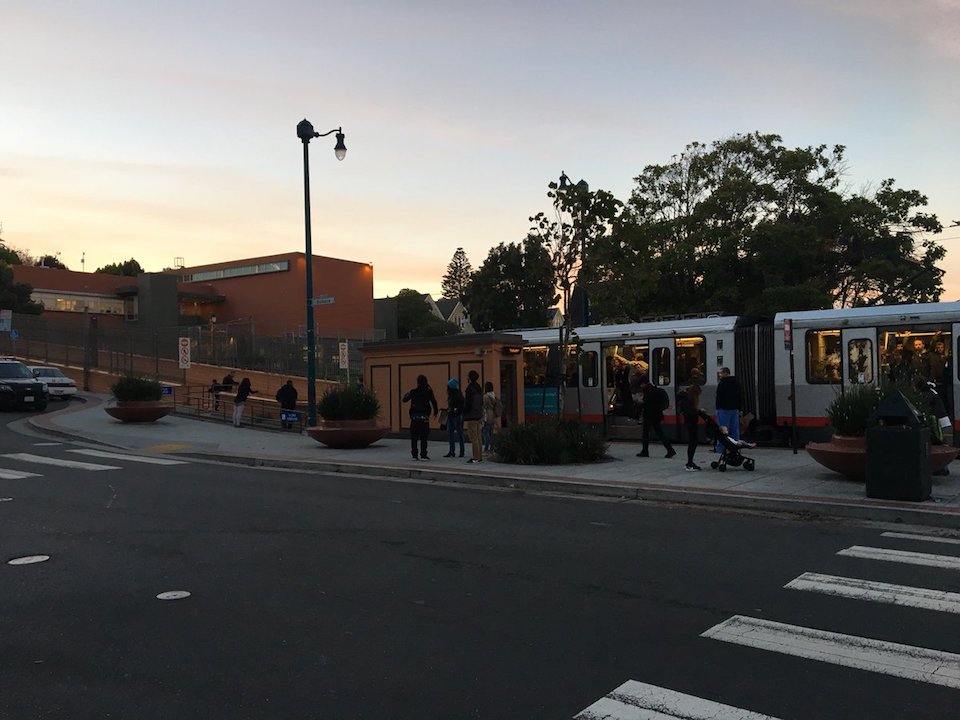 Muni is dispatching shuttle buses to Church and Duboce streets to act as a bridge to Cole Valley until the incident is resolved. Inbound N-Judah trains are switching back at Carl and Hillway streets.
Despite the installation of illuminated "do not enter" signs and speed bumps around tunnel entrances, drivers still enter Muni portals on a semi-regular basis. In January 2017, four motorists found themselves stranded in the Sunset Tunnel in separate incidents.
Sorry but with an auto in the Sunset Tunnel N svc will see delays.

— SFMTA (@sfmta_muni) November 29, 2017
In January, Muni spokesman Paul Rose told Hoodline that his agency has no additional plans for warning drivers away from entering tunnels that were created for light-rail vehicles.
"It's a situation we'll continue to monitor and make adjustments to in order to prevent and minimize the impacts of cars being stuck in or outside the tunnel," he said.
Thanks very much to tipster Jen L.
Have you come across something unexpected? Text your tip and a photo to 415-200-3233. If we use your information in a story, we'll give you credit.