Yesterday afternoon, reader Cecilia A. texted Hoodline's tipline about a sticker she found on a police/fire call box at the corner of Sutter and Polk:
IT'S
OKAY
TO
BE
WHITE
"What sort of buffoonery?" she asked, adding, "I assume these are spreading throughout the city."
It's unclear who placed it there, but Cecilia shared a link to a discussion in the "politically incorrect" forum on 4chan, an online community where users post and exchange images on a wide selection of topics.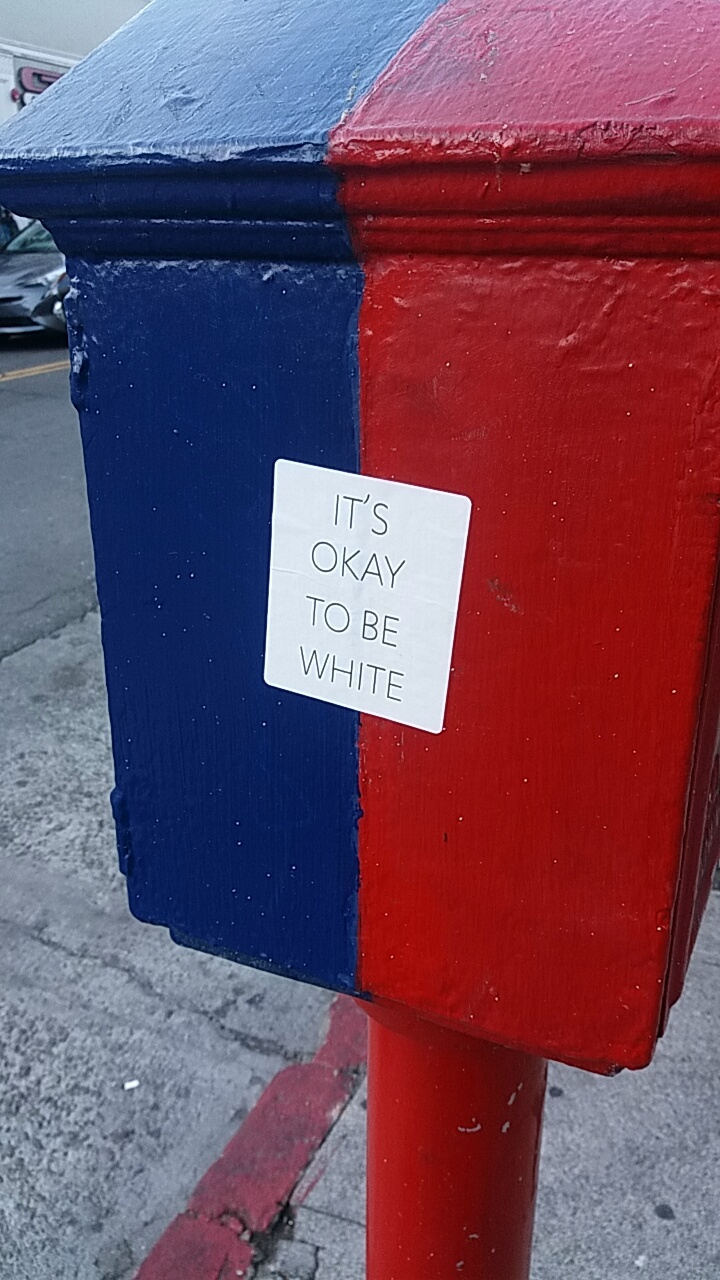 In a discussion thread, 4chan users shared links to art used in the stickers and promoted suggestions for distributing them on Halloween night in the hopes that "the next morning, the media goes completely berserk."
Before placing the stickers, users were advised to "put on silly halloween costume[s] for anonymity, nobody will think twice because it's halloween."
Identical stickers were found this week near the campus of Harvard University  at a Maryland high school, and in Canada at the University of Alberta.
"It struck me as odd because it was clearly trying to invoke a reaction, but it was so weakly worded," said Cecilia. "It felt weird to see something intentionally inflammatory like that in the city and I immediately wondered who had put it up."
Have you seen similar stickers in San Francisco? Let us know in the comments, or text a photo to 415-200-3233.