A developer is holding its first community outreach meeting for a new Excelsior housing project announced last year by Mayor Ed Lee.
SST Investments, a developer that promised to build a 103-unit development comprised of half rent-controlled and half below-market-rate units at 915 Cayuga Ave., will hold a meeting later this week in accordance with the Planning Department's development process.
When it was announced in October 2016, the proposal was lauded as a "first of its kind" development by then-District 11 Supervisor candidate Ahsha Safai, and criticized as suspicious by his opponent, former Supervisor John Avalos.
A year later, SST Investments now plans to construct 113 units, 5,958 square feet of commercial space and a five-story frontage on Alemany Boulevard, according to Office of Economic and Workforce Development spokesperson Gloria Chan.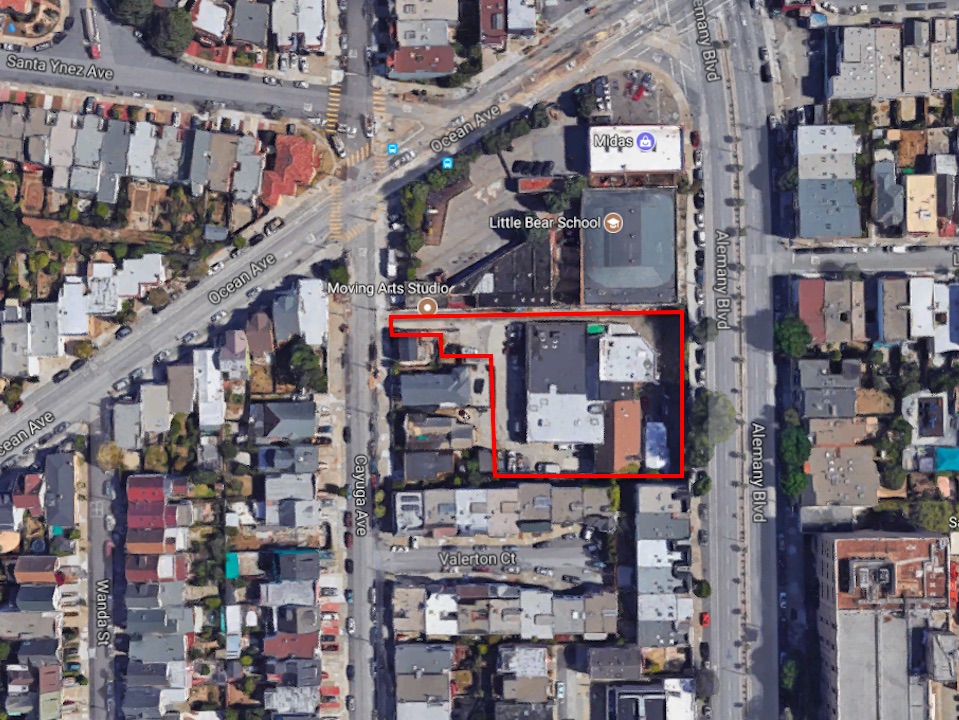 A formal development agreement is now expected to be ready for the Planning Commission in fall 2018 instead of winter 2017 as originally planned, according to Chan.
Reza Khoshnevisan, who is working on the project for SIA Consulting, said that the developer is still committed to building the project with the same housing ratio outlined in the press release and plans to hold an outreach meeting in November.
"I hope that a robust conversation is created where the community can hear all about the proposed project, given its feedback, and a proposal is created that neighbors feel good about," District 11 Supervisor Ahsha Safai said about the upcoming meeting.
Safai, who was a candidate for supervisor at the time of the press release, helped the developer approach the city with the idea, which he is quoted calling it a "first of its kind for San Francisco, if not the state."
The construction of new rent-controlled units is largely restricted in California under the Costa-Hawkins Housing Act in 1995 and private developers rarely propose constructing them since they bring in less money.
"This is an important project for our neighborhood in that no other privately owned project in the history of the city has voluntarily offered 50 percent of its units as affordable and 50 percent as rent controlled," Safai said.
"I am looking forward to the developer confirming their proposal 100 percent to the community."
Development agreements for Park Merced and Trinity Plaza include waivers to allow for the replacement of rent controlled units but not for the construction of entirely new rent-controlled units as SST Investments has proposed.
Read the Ingleside-Excelsior Light's coverage of the development here.
The meeting will be held at 10am. on Saturday in the Ingleside Police Station community room.