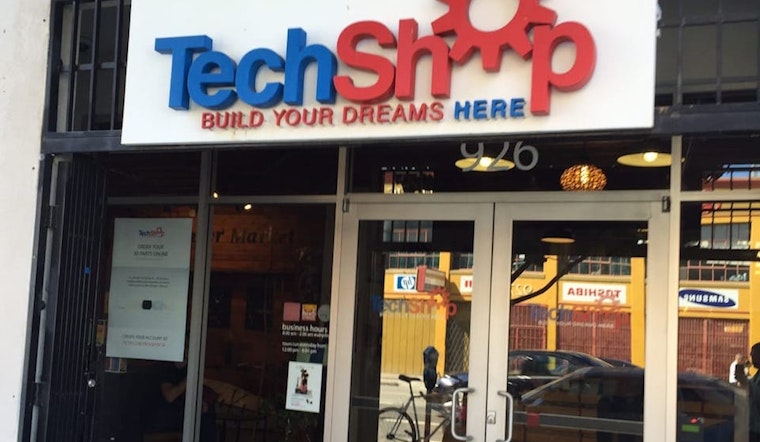 Published on November 15, 2017
Earlier today, maker space TechShop declared Chapter 7 bankruptcy and shuttered all of its locations, including the one at 926 Howard (between 5th and 6th streets) in SoMa. 
In a statement published on its website, founder and CEO Dan Woods said that while all ten locations were now closed as of 8am, the company would arrange for dates and times when members could remove personal materials and projects.
"We've been operating on exceedingly low cash balances for quite some time now," Woods said in the statement.
"We've been trying to do whatever we could to keep the doors open and remain operational so that we could see the light of the next day and hopefully close on a couple of large licensing deals we had been working on."
"However, the current cash conditions—and the toll they are taking on employees, instructors, and members—are entirely unacceptable," he wrote.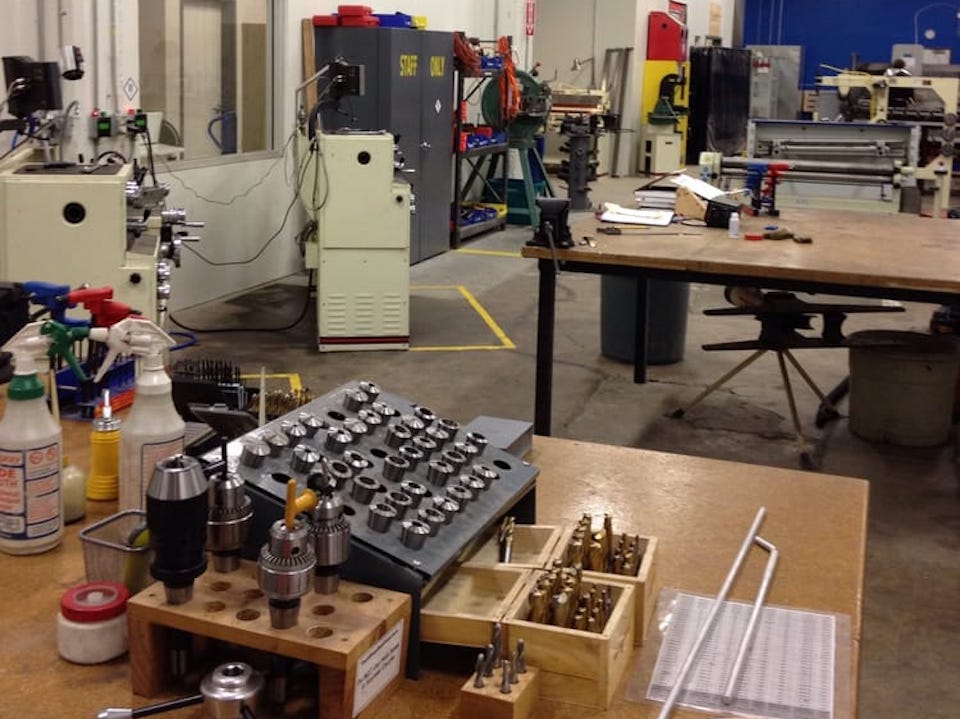 Woods also said that "a for-profit network of wholly owned makerspaces is impossible to sustain without outside subsidy from cities, companies, and foundations, often in the form of memberships, training grants, and sponsored programs." 
He noted that while "this kind of funding is readily available to non-profits," it was usually not available to for-profit enterprises, and concluded that the company had "invested too many years and too many dollars trying to prop up the wrong business model."
The SoMa location opened in 2011 and operated on a membership-based business model that allowed makers to access tools and equipment at the workshop, and get to know others in their community.
Members mourned the sudden closure, which left some with unfinished projects in the lurch.
A sad day for makers everywhere... I'll miss you, @TechShopSF https://t.co/uXSkvbYN0Z

— JTBuffmire (@JTBuffmire) November 15, 2017
Thanks @techshop and @TechShopSF and all your staffers and instructors. I learned so much there and built some things I'm really proud of. pic.twitter.com/2NtSMjaA4W

— Eric Dahl (@replytodahl) November 15, 2017
Anyone know where I can get access to a laser cutter in SF now that @techshop is over? Incredibly sad as I still have several months of pre-paid membership left that I've been looking forward to using. There goes this weekend's productivity.

— zǝs ɥʇǝs (@sethvoltz) November 15, 2017
Questions about TechShop's financial viability had circulated for years, going back to 2010. More recently, the company had pivoted to a new licensing model as it sought to stabilize its finances.