San Francisco's foodies have a lot to be thankful for.
Thanks to history, geography and demographics, our city is a culinary crossroads where international flavors are easily accessible.
This week, we look at new Korean, Japanese and Chilean offerings—and bring you the latest news on a classic American restaurant that's making its first big change since opening more than 50 years ago.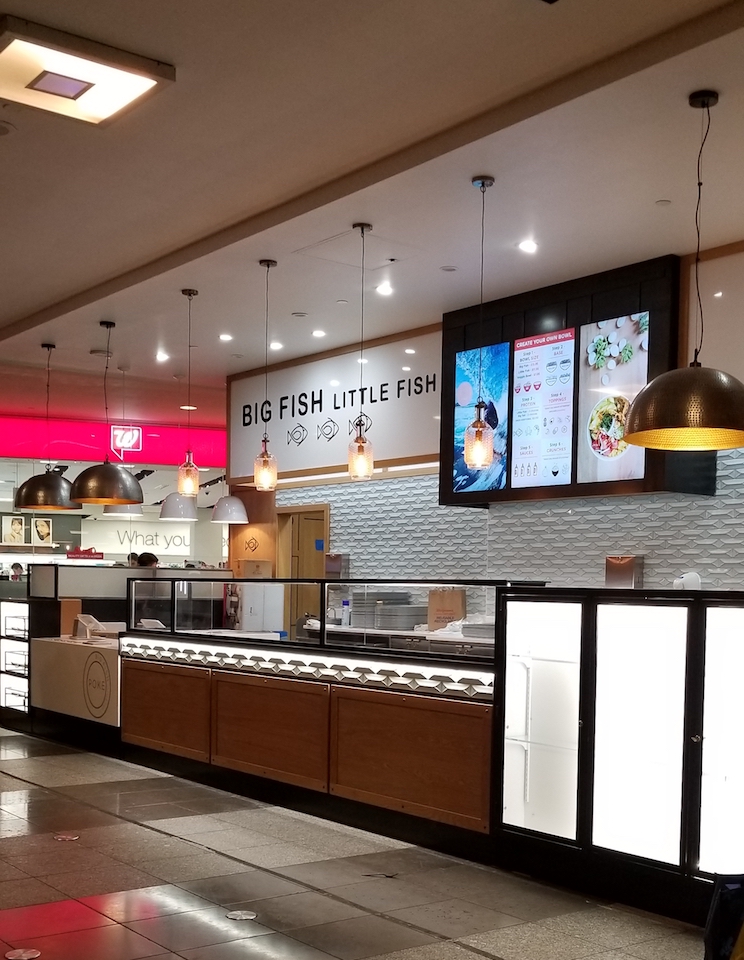 Recently Opened
Mid-Market: Big Fish Little Fish
(835 Market St., Westfield Centre food court)
Poke bowl franchise Big Fish Little Fish has opened its second San Francisco location in the Westfield Center food court, reports tipster extraordinaire Al M.
According to Al, the new spot's menu is more or less identical to the Spear Street location, and the fish is high quality: "it was like catching it on the same day and eating it, too."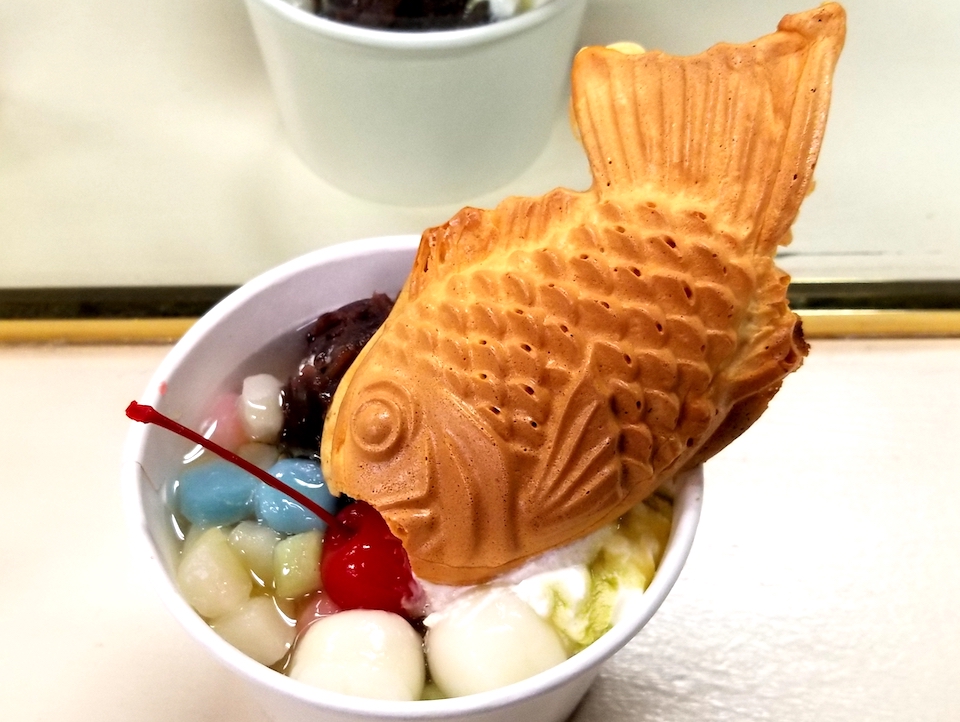 Lower Nob Hill: Amami
430 Geary St. (Between Mason and Taylor)
The 2017 taiyaki fad continues—Japanese dessert shop Amami has opened in Lower Nob Hill serving fish-shaped waffle cones with five optional fillings, including red bean paste, custard and chocolate.
Reportedly owned by the same proprietor as next-door ramen favorite Katana Ya, the sweet shop also carries zen-zai, adzuki bean soup that's served hot or cold, along with "hand-stirred matcha green tea of the highest quality for four bucks a cup," reports Al.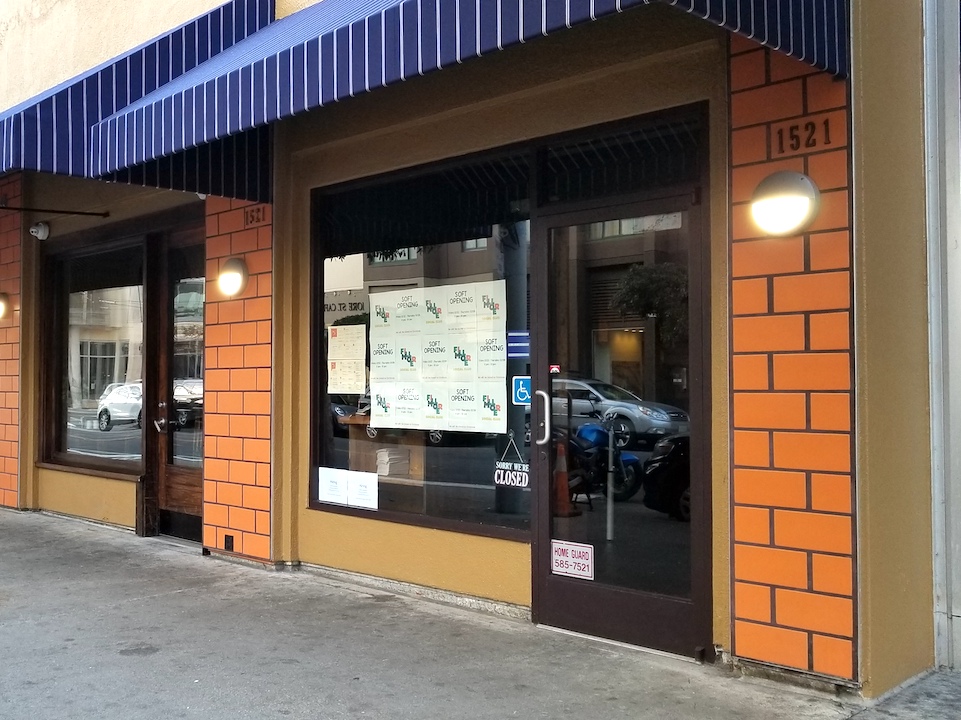 The Fillmore: Fillmore Social Club
1521 Eddy St. (between Fillmore & Steiner)
Fillmore Social Club is opening softly this week on Eddy Street in the former home of Gussie's Chicken & Waffles, which shuttered in 2014.
In addition to beer, wine, sake and soju, diners can choose items like maki udon, bulgogi, shak shuka baby back ribs, and the "Good Choice," a deep-fried whole squid served with a rice cake and sauces.
Tonight and tomorrow from 6–10pm, can sample Fillmore Social Club's menu. Owner Steven Choi tells Hoodline that all options are available daily, and a brunch menu "will include some American-inspired" dishes.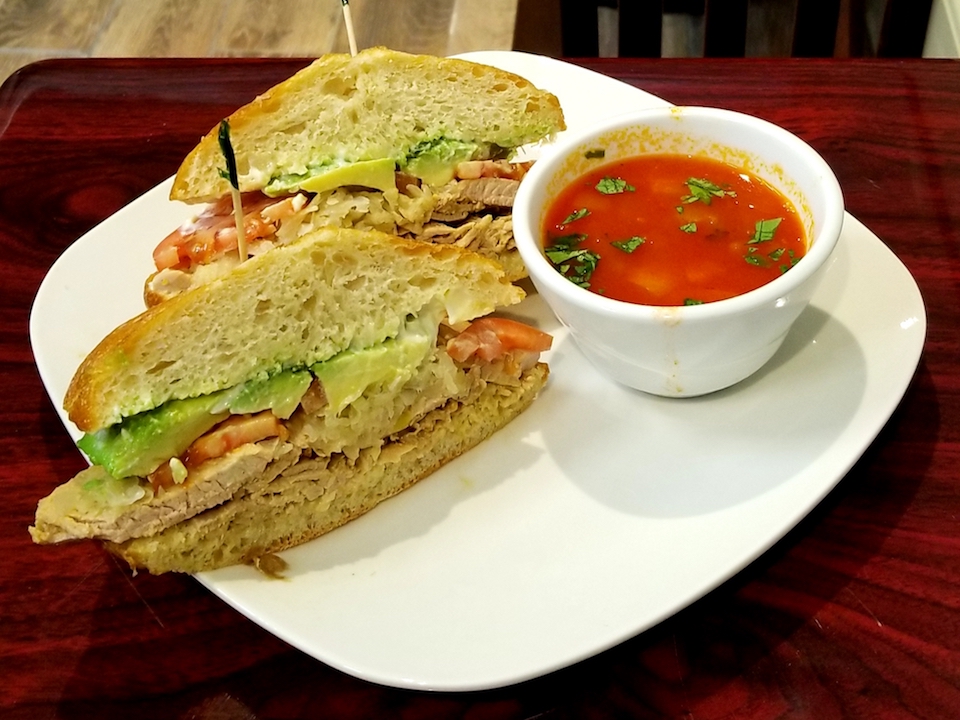 The Mission: Flor de Café
1020 Valencia St. (at 21st Street)
After completing its soft opening last week, Chilean-inspired Flor de Café is "going full out," said Al.
The restaurant specializes in lomito sando, considered by many to be Chile's unofficial national dish—roasted, marinated pork on a freshly baked bun with avocado, mayo and melted cheese.
The café's sandos are available on three types of bread and are paired with a half-pint of the soup of the day. Al said his "sando was fresh and delicious," noting that each bite was "tender and easy on the jaw."
Relocating
Union Square: Tad's Steakhouse
44 Ellis St. (between Powell and Stockton)
Although a T-Bone no longer costs $1.09, little has changed at Tad's Steakhouse since it opened in the 1950s—until now, reports Al.
Located at 120 Powell Street since it opened more than 50 years ago, the cut-rate chophouse is relocating around the corner to 44 Ellis St in March. No word yet on whether the restaurant's vintage sign will also make the move.
A representative said Tad's will remain open until it's ready to make the move into the former home of Jazz Bistro At Les Joulins. Tad's will remain a family-run operation, with Phineas Ng remaining at the helm, said Al.
Have you come across a new (or closing) restaurant? Text your tips to 415-200-3233 or email [email protected] If we use your information in a story, we'll give you credit.