This story is adapted from an article written by Vicky Walker for Bernalwood.
Last fall, while working at the Vintage Paper Fair in Golden Gate Park, Bernal Heights History Project member Vicky Walker came across something unexpected while browsing a vendor's 25-cent boxes.
"The image on the front was a New Year's greeting from 1909, but the address on the back revealed that it had been sent to Mrs. M. J. Hills at 15 Patton Street in Bernal Heights," she wrote.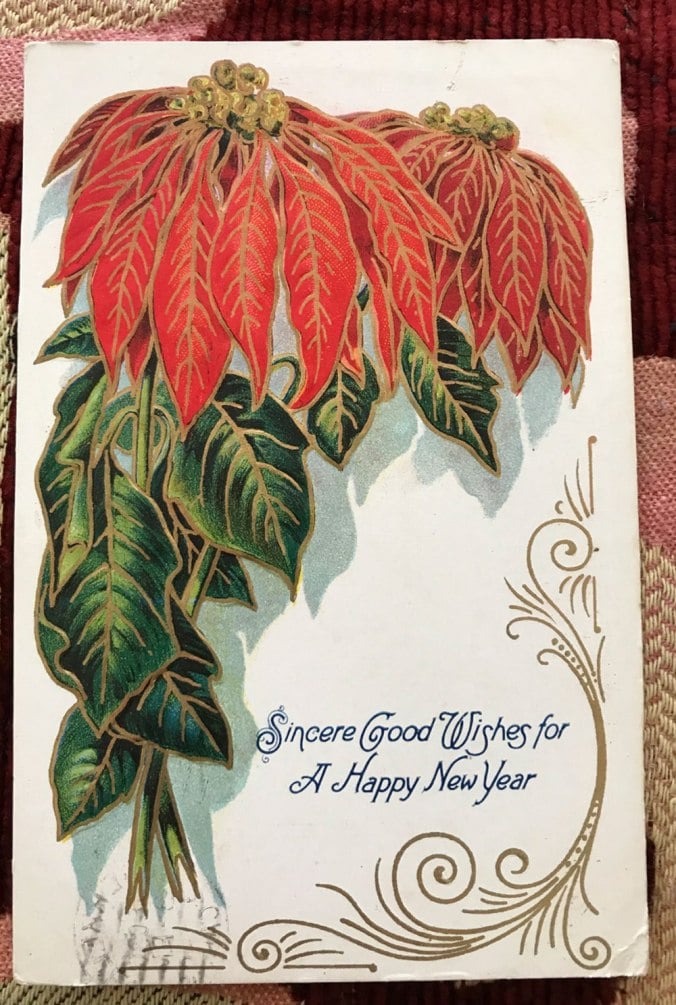 Research revealed that the postcard's recipient was Mercy Jane Watts Hills (1854-1918), "paternal grandmother of John Hills, with whom I have been corresponding for a few years now about Bernal, and whose family played an important role in the history of San Francisco."
In the 1870s, Mercy's husband, Charles E. Hills Sr. (1854-1947), was one of four brothers who started a grocery store that eventually developed into Hills Bros. Coffee, one of the first global coffee brands. One of many coffee companies founded in San Francisco, their processing plant still stands at 2 Harrison St.
"Family lore has it that Charles bailed out his investment of $500 in the coffee company as he needed the money for family purposes, and he thought the business would go nowhere," according to Walker.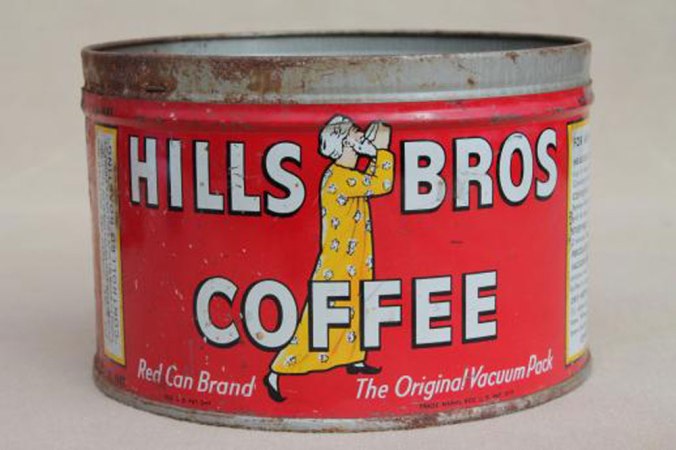 According to water records, the Hills' house at 15 Patton St. was built around 1892, and was initially owned by George D. Mayle, who operated "coffee parlors" in San Francisco. 
"Charles Hills, who later worked as a ship's carpenter, and Mercy bought the single-story house in 1899 and that's where they raised their children Fannie, Helen, Jennie, Charles, and George," reported Walker. 
George's son, John, shared several photos with Walker to aid her research.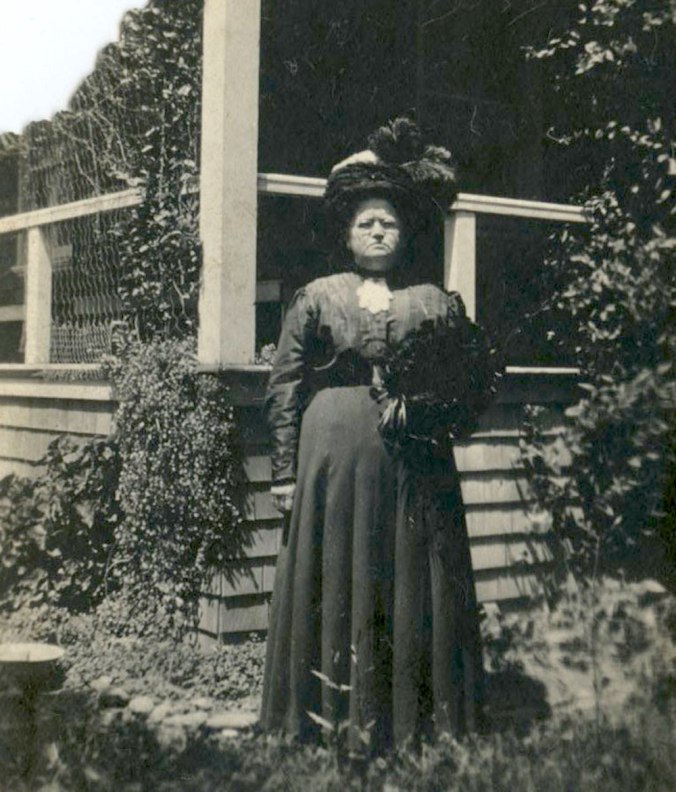 "Looking stern in pictures in those days, as you know, was usual," he told her. "My father always told me that Mercy was the loveliest woman: saintly, happy, secure, and pleasant, a Baptist and stern-looking notwithstanding."
After John's father married Ellen I. Jones in November 1913, Charles Hills added a second floor to the family's Patton Street home to create a flat at 15a for his son and daughter-in-law, who had three sons; George Jr., Jim, and John, who was born in 1922.
"The Hillses always referred to the street as Patton Alley," said Walker.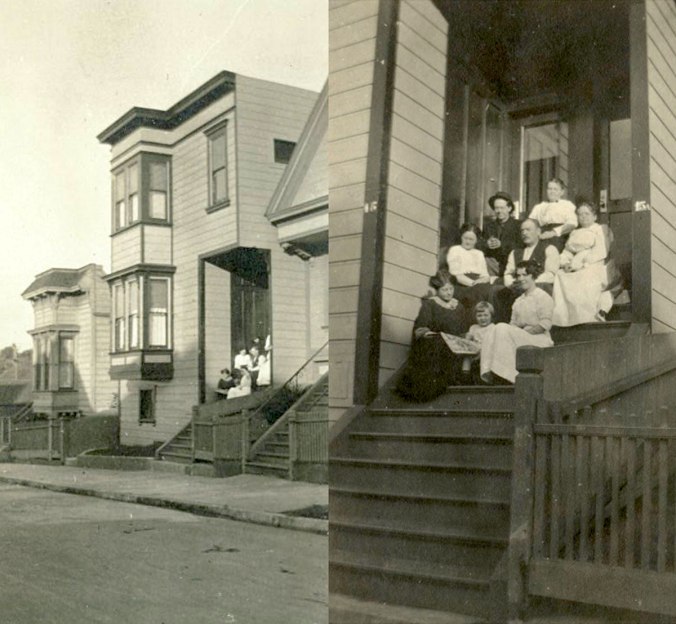 Because John's father, George W. Hills, Sr., wasn't "in a direct line" of the three Hills brothers who grew rich in the family business, he worked for the company for 50 years until retiring at age 70, he said.
"He worked primarily as a boxmaker and ultimately, as he became older, in a semi-retirement job as yard superintendent, checking cars and trucks in and out and generally providing some security for the parking/dispatch yard."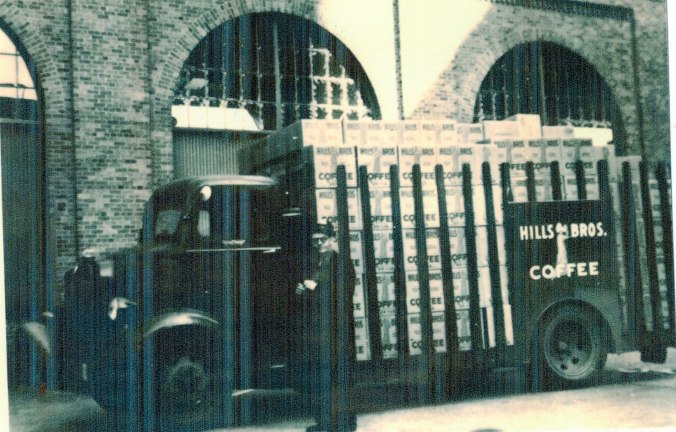 The Hills left 15 Patton Street in 1931; Walker's research suggests that the Board of Supervisors approved a public auction of buildings at 5-15 Patton, 161-177 Highland, and 102-180 Appleton so the land could be used for "school purposes." 
The city-owned land was instead used to build Holly Courts, the city's first public housing project, completed in 1940.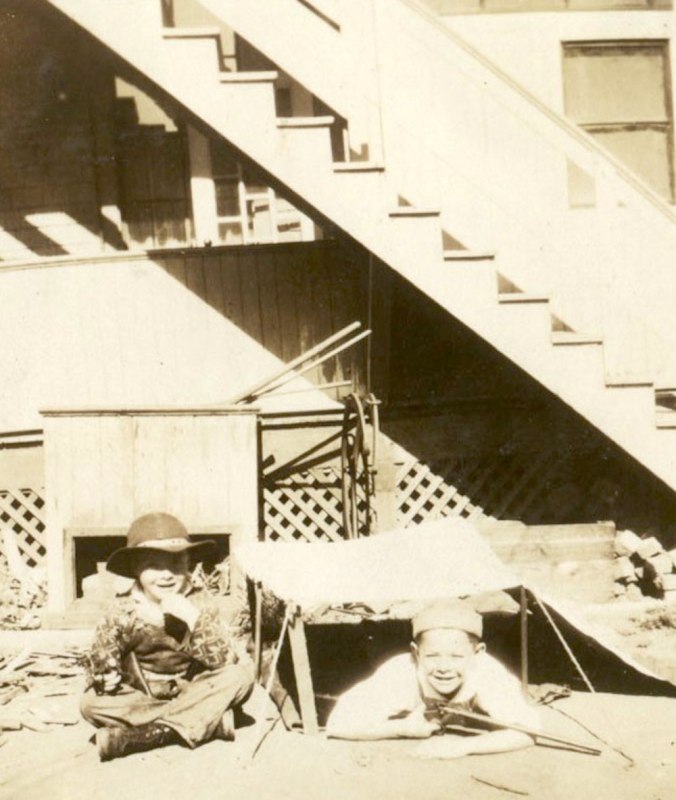 John Hill said he thinks his family's home may have been moved around the corner to Highland Avenue, "but it may have been demolished in the years since," wrote Walker.

"I don't know how I magically ended up with this post card, but I sent it on to John," she said. "After all, it's technically a family heirloom. We both wonder where it's been for the last 108 years."