One month after a soft opening, Jijime is up and running six nights a week in Little Russia, serving Asian fusion with a Korean bent.
After a brief remodeling, the restaurant opened in early December in a space formerly occupied by Japanese eatery Kappou Gomi.
Jijime offers a robust beer, wine, sake and soju cocktail list ($3-$9), and a mix of small plates ($4-$9), salads, and entrees like spicy chicken jjim ($13.95), a katsu plate ($10.95) and grilled pork belly ($12.95).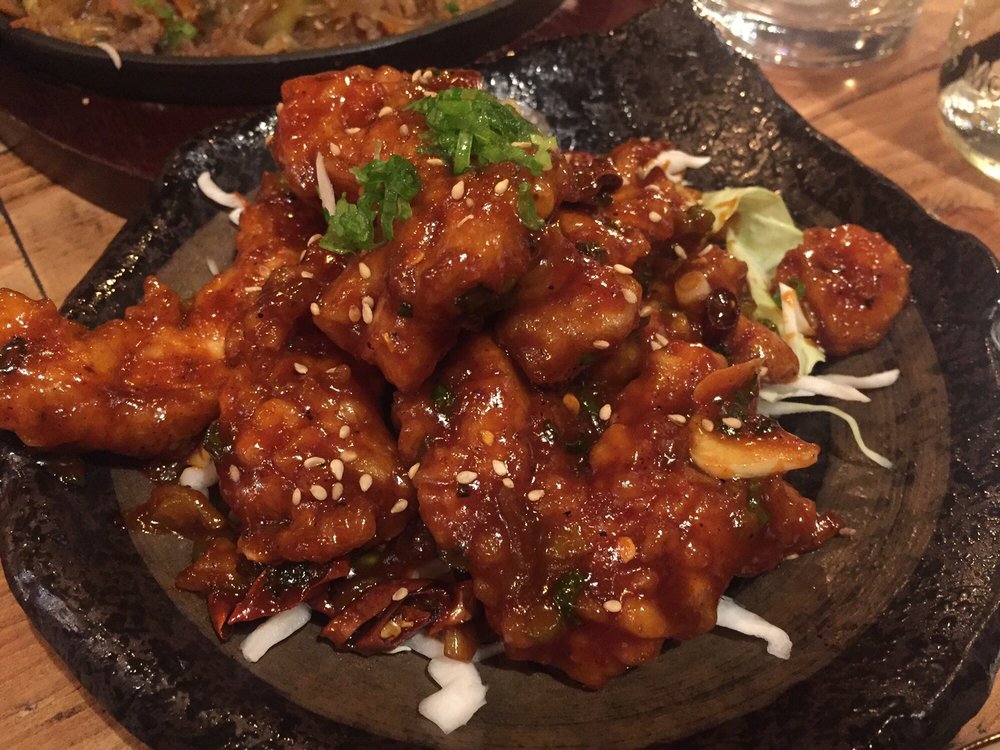 In addition to pot stickers and small fried-bite options, several don bowls are available, including unagi, pork, salmon and jook. Soups range from $11.95 for chicken noodle to $13.95 for galbi noodle soup with short ribs.
On Yelp, customers call out a number of dishes for praise, including the Monkey Brain (deep-fried mushroom with spicy salmon) for $7, as well as the panna cotta and creme brulee desserts.
Jijime (5524 Geary Boulevard between 19th and 20th avenues) is open Monday through Saturday from 11:30am-9:30pm, closed Sundays.