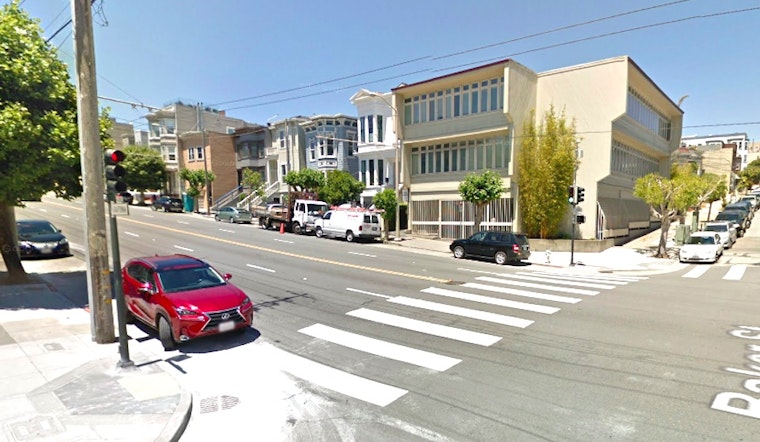 Published on March 12, 2018
A 22-year-old woman crossing the street in Lower Pacific Heights suffered life-threatening injuries on Friday after she was struck by a driver in the crosswalk.
The collision occurred at 7:40pm at the corner of California and Baker streets when the victim was walking across the street and the driver, who was turning west onto California Street, hit her with their vehicle.
The victim was transported to a hospital to be treated for her injuries, but there's no word on her condition at the present time. The suspect was not arrested, but police cited the driver for their failure to yield, said police.
According to the Department of Health, the intersection where the collision occurred is on the city's high-injury network—the 12 percent of city streets where more than 70 percent of the most severe and fatal injuries occur.
Here's why we usually don't include suspect descriptions in crime reports.