A gallery, workspace and boutique that's operated in the Mission-Bernal Heights area for more than a decade last week announced that it's seeking a Limited Live Performance Permit so it can expand its programming. 
If successful, Secession Art & Design (3235 Mission St. between Fair Ave. and 29th St.) will feature live music and DJs at art openings, fashion events and other occasions.
"The neighborhood has gone through many changes the last few years," wrote owner Eden Stein in a blog post. "The businesses along the Mission Bernal corridor have had to adapt our current models of operating business to find more ways to get people through our doors." 
Under city law, a limited live performance permit is for establishments that plan to use no more than 200 square feet for entertainment purposes.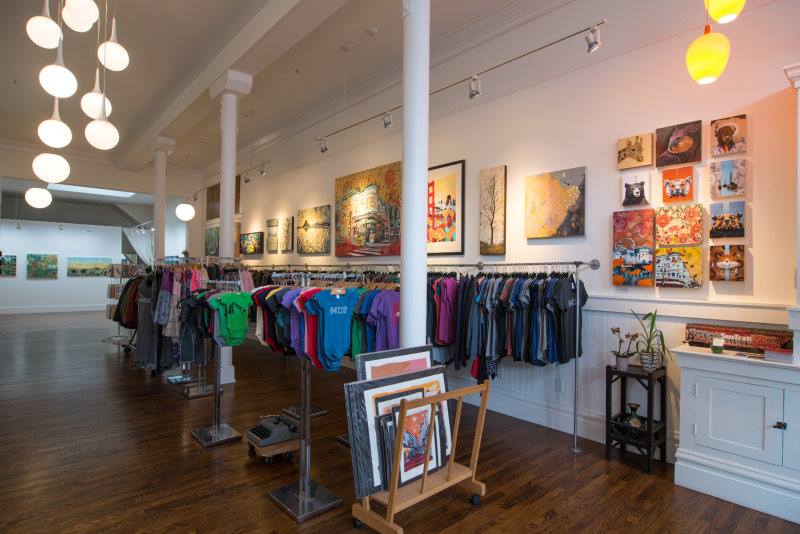 Introducing curated events and live entertainment will allow the gallery and workshop space to provide an "opportunity to collaborate with musicians and bring you musical art to listen to while shopping and gathering," according to the blog.
Recently, Secession has been looking for ways to increase business and maintain its stature as a hub for neighborhood artists and designers.
Last month, the gallery was the the first recipient of the San Francisco Women's Entrepreneurship Fund in partnership with the Office of Economic and Workforce Development (OEWD) and the Mission Economic Development Agency (MEDA), which provides mini-grants to local, women-owned small businesses.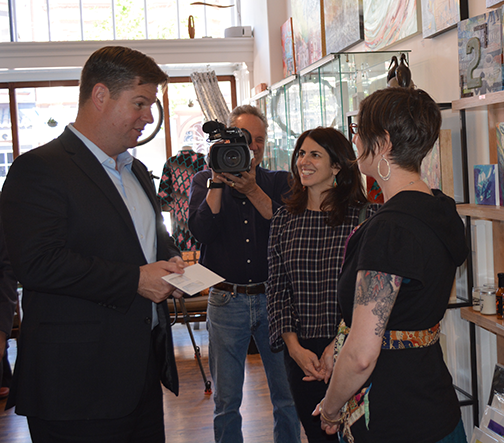 The fund—which awards up to $5,000 to qualified businesses—aims to support entrepreneurs who wish to expand operations, finance new projects, make improvements to facilities and create additional marketing campaigns.  
To prepare for the gallery's upcoming hearing at the Entertainment Commission, Secession Art & Design will be open this weekend from 12–7 p.m. for neighbors to share concerns or ask Stein and staff questions about the permit application.
The open house also marks the conclusion of Entropy, the gallery's current art show, which features Georgianne Fastaia, Rachel Znerold, and Robin Denevan. 
Stein said via email that the gallery's summer installation, Underground, has just been hung, featuring Eddie Colla, Jeremy Novy and Scott Fin, "three artists that use the urban landscape as their canvas."
"All three artists produced an amazing show that brings art from the outside in and allows you to own a piece of street history," she said. 
Secession's Entertainment Commission hearing is on Tuesday, June 5 at 5:30 p.m., City Hall, Room 416.