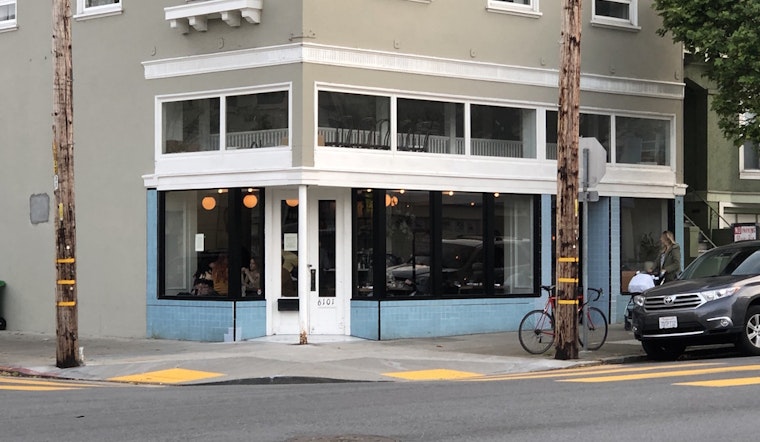 Published on May 25, 2018
The former Golden Star Laundry & Dry Cleaners in the Outer Richmond reopened this week as Pearl, an employee-owned breakfast and dinner spot.
Located at 6101 California St. (at 23rd Avenue), the restaurant, which was created by the team behind Pizzetta 211, has its grand opening on May 29.
In the morning, Pearl serves coffee from Andytown, pastries, and fresh bagels; the evening menu spotlights fresh seafood, homemade pastas and ingredient-driven cocktails, as well as beer and wine.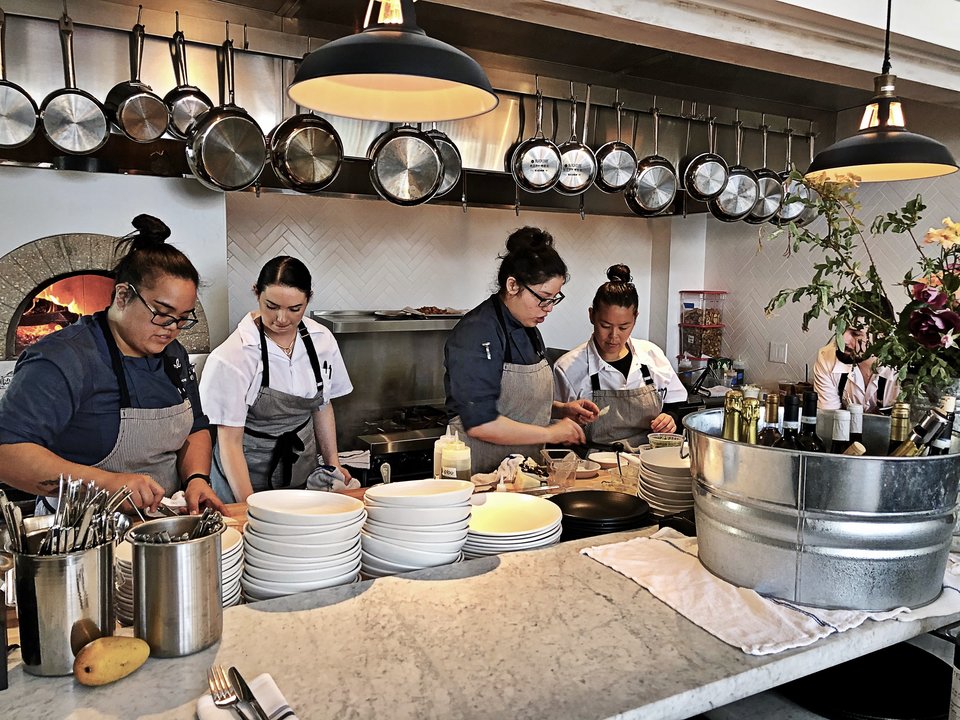 Using a wood-fired oven, the kitchen prepares dishes like baked ricotta with green garlic, herbs, chili, and crostini; grilled Gulf prawns with farrotto verde, sugar snap & pea shoot salad, preserved lemon, and marscapone; and oven-roasted octopus with German potato salad, haricot vert, olive-almond relish, and black garlic aioli.
Pasta dishes include potato gnocchi with pea tendrils, truffle butter, spring onion, beech mushroom and roasted ricotta salad; and spaghetti with spicy anchovies, garlic, San Marzano tomatoes, olive oil, and breadcrumbs.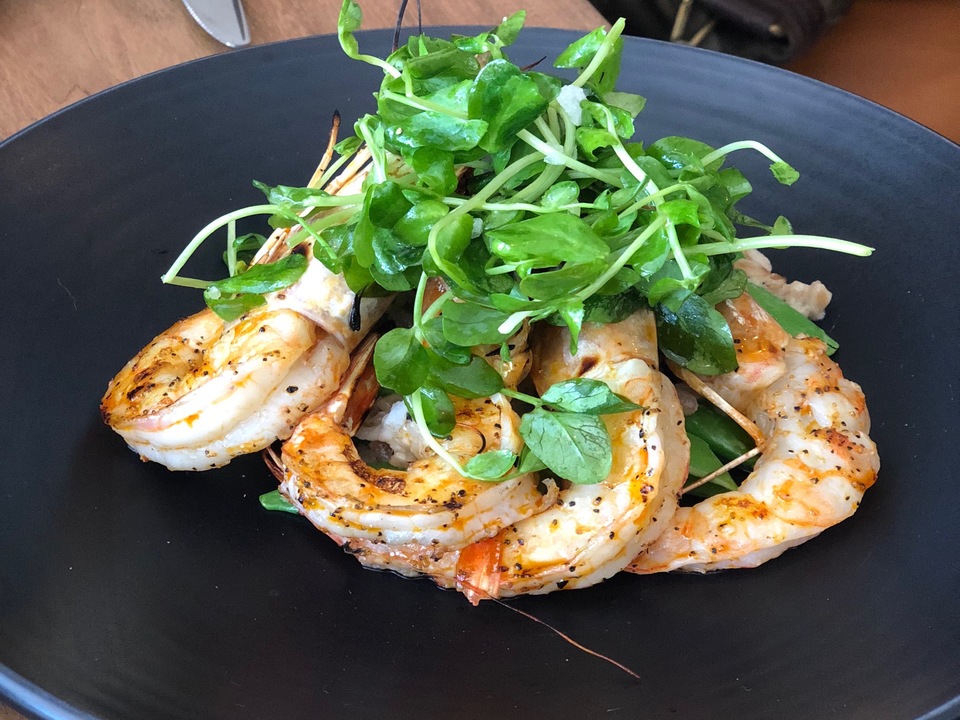 The 40-seat eatery features a large, central bar and banquette seating. In summer months, outdoor seating with heaters and blankets will be available.
Helming the kitchen are co-chefs Joyce Conway (Zero Zero, 20 Spot) and Mel Lopez (Pizzetta 211, Baker & Banker, Aziza, Zero Zero), who first met while working at Bix, and later did a monthly pop-up B.L.U.D at Pizzetta 211.
The restaurant is owned by an eight-person group that includes Jack Murphy, owner of Pizzetta 211, who said he's had his eye on this location for a while. "We view this our corner," he said, adding that it's the same landlord as his other restaurant.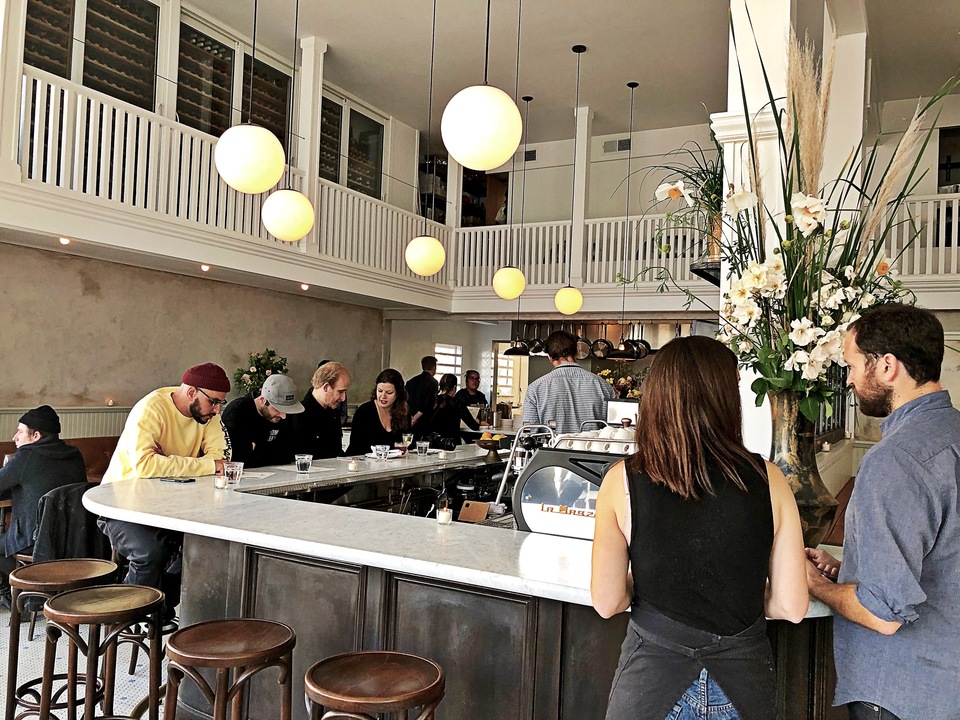 Murphy said the team's collaboration was an opportunity to pay back his staff, since each of them now has some equity in a local project. Each owner lives in the neighborhood, so it makes sense for them to run a restaurant there, he added.
"It'll be nice to have a restaurant that neighbors can walk to," said Murphy, who said that the area reminds him of San Francisco "before the tech boom," when there were more people who had deeper roots in the community.
"I really like dealing with regular folks who have been in the city for a while and who are on board with what makes the city special."
Pearl will be closed Mondays.