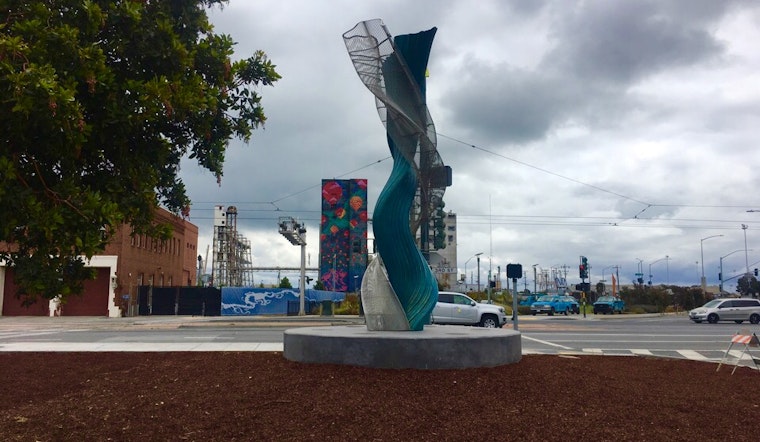 Published on May 29, 2018
Last Friday, the Port of San Francisco and the San Francisco Arts Commission today unveiled "Islais," a metal sculpture that's intended to be an official gateway to the Bayview community.
Located at the intersection of Third Street, Arthur Avenue and Cargo Way, the 20-foot-tall installation by Cliff Garten was inspired by the "landscape of Islais Creek and the Bayview community," the artist told Hoodline.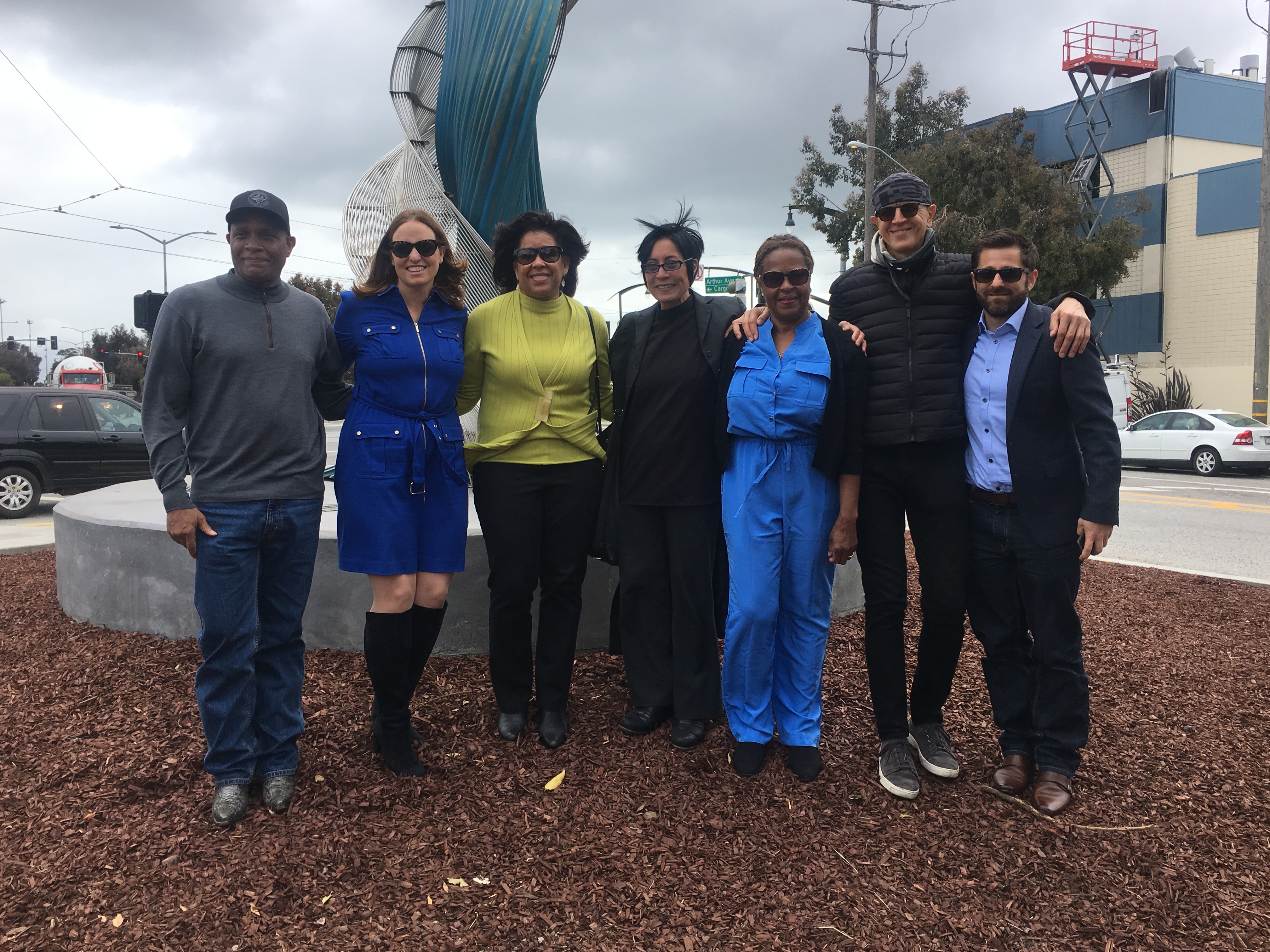 "From slaughterhouses to the great migration after World War Two, this neighborhood is a microcosm of many of the things that have happened to develop this country," said Garten.
Islais Creek played a major role in the city's development. Once the city's largest body of fresh water, the creek was used for irrigation and drinking water until the Gold Rush, when the area saw its first wave of development.
By the end of the 19th century, the estuary was lined with slaughterhouses and was severely polluted; after the 1906 earthquake, the creek was filled in with earthquake debris. In 1970, the construction of a new water treatment plant helped improve the local environment, as did the cleanup of auto junkyards.
In 1984, neighborhood environmental group Friends of Islais Creek spearheaded an effort to raise funds to create the waterfront park.
"One of the major characteristics that unites all the communities in Bayview and their rich histories is the landscape of Islais Creek and the Bay," said Garten. "This sculpture responds to all that."
Garten's sculpture is the latest addition to the Bayview Gateway open space, joining a series of area improvements that include Bayview Rise, a recently repaved bike path on Cargo Way, and Heron's Head Park improvements.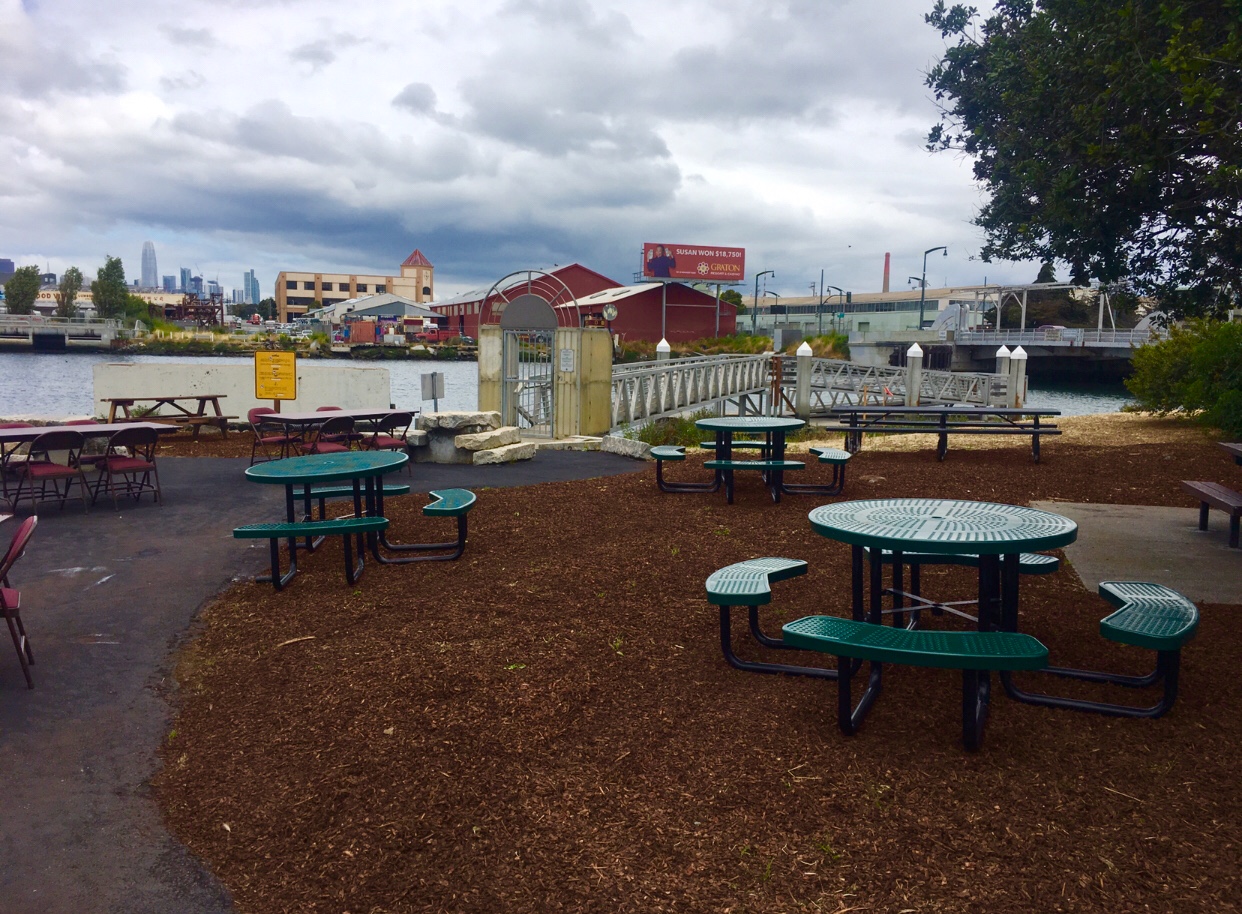 According to Garten, the bronze and stainless steel sculpture "references the shape of the estuary with its different outlets before Islais creek became a single channel."
"The port is proud to collaborate with the San Francisco Arts Commission to enhance Islais Creek Gateway area with a magnificent art sculpture," said  President of the San Francisco Port Commission Kimberly Brandon in a statement. "The Gateway is a long envisioned improvement by and for the Bayview community, and can be enjoyed by all San Francisco residents and visitors alike."
At night, the sculpture is illuminated by white LEDs that highlight the contrast between the blue patina of the sculpture and the silver of the stainless steel rods.