A new art installation featuring twenty-nine images of Bayview residents is sparking controversy among some residents. 
One of the portraits, which has resulted in heated discussion on social media, is of eight-year Bayview resident Brian McMullen, who is white. According to detractors, his inclusion evokes ongoing gentrification that is driving the area's demographic changes.
Earlier this week, George McCalman, a graphic designer, and Jason Madara, a commercial photographer, introduced the portraits as part of an project installed at transit shelters along the T-Third Street line.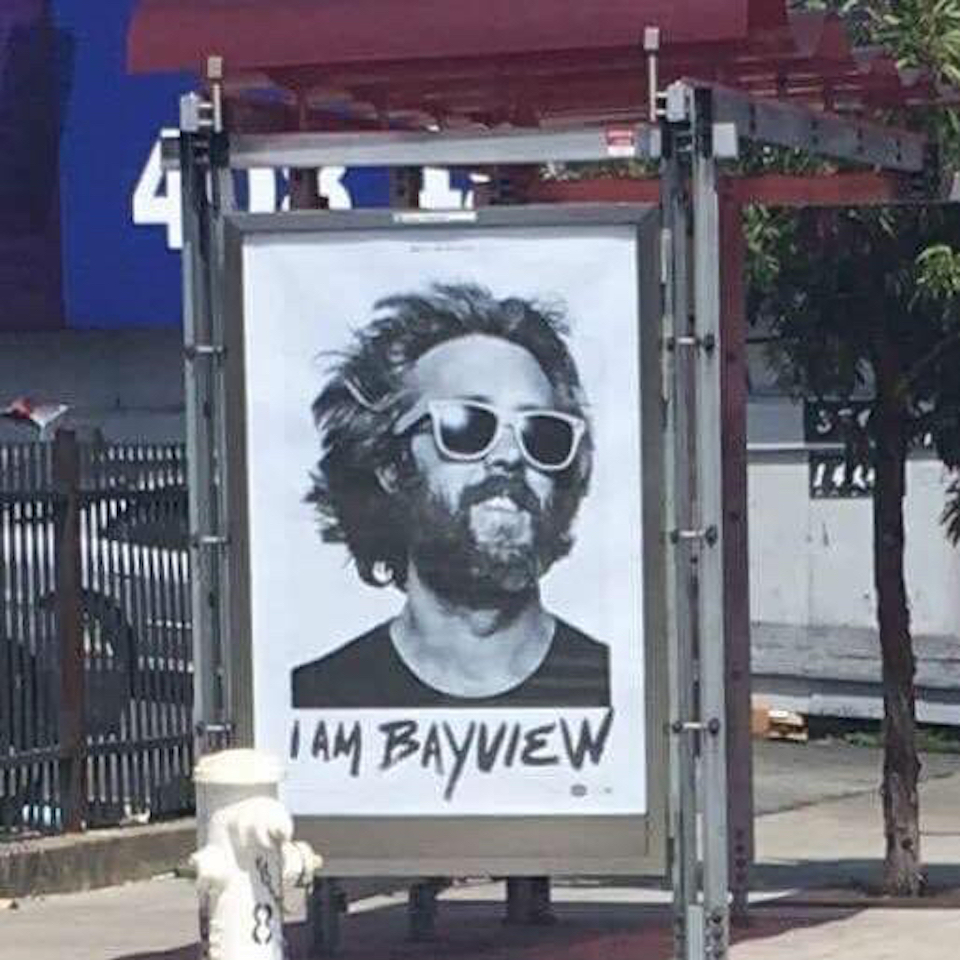 Shortly after the portraits appeared, several people who took issue with McMullen's inclusion posted comments on VanishingSF, a Facebook page largely devoted to discussions about gentrification.
"The series is about the black community, which makes the vast majority of this photo collection," McCalman told Hoodline. "After the image of Brian was posted, my Twitter feed immediately blew up with people being like 'WTF.' It's unfortunate that there was rushed judgment about Brian's image."
The artists began developing the #iambayview project after conversations with Brittni Chicuata, legislative aide to District 10 Supervisor Malia Cohen, who represents the Bayview, and Earl Shaddix, executive director of Economic Development on Third.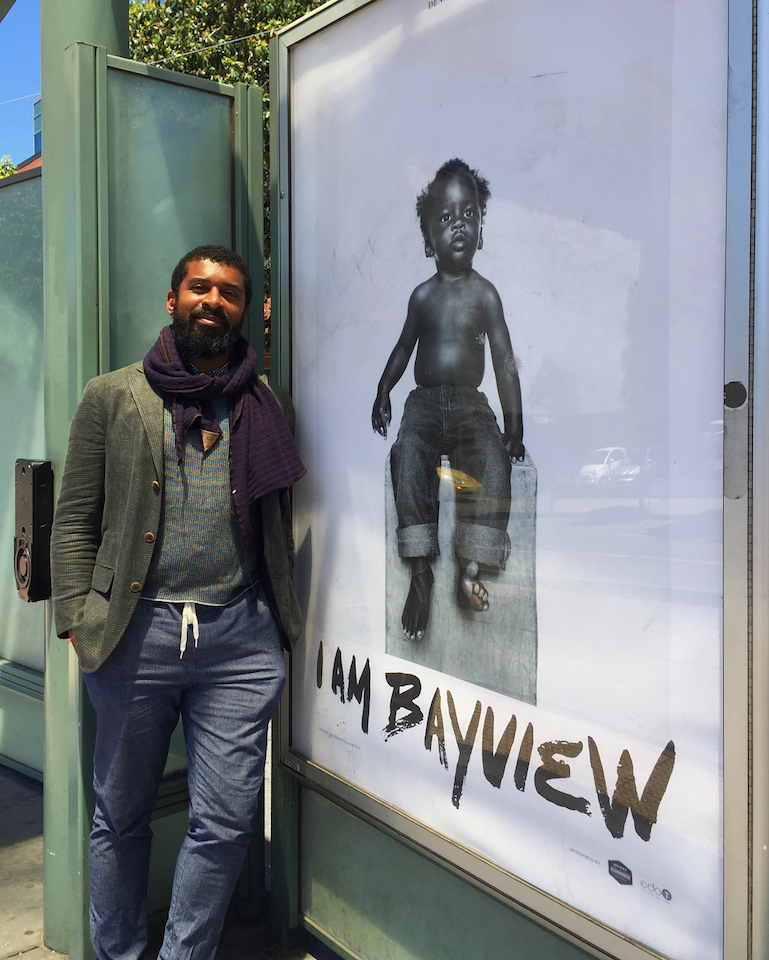 McCalman said he intentionally chose to depict the area's changing demographics by "photographing the people representative of the values of a neighborhood that is suddenly desirable."
In a statement, Cohen said the campaign is "a wake-up call for San Francisco to acknowledge an invisible neighborhood within our city, generally only referred to with negative connotations by people unfamiliar with its vibrancy."
She said the individuals depicted in the portrait series "celebrate the multidimensional community of longtime residents and business owners" and "showcases that the Bayview is not monolithic."
"Bayview has been my home for eight years, and everyone who knows me knows I love it here," McMullen told Hoodline. "I'm grateful to George and Jason for including me in this thought-provoking series."