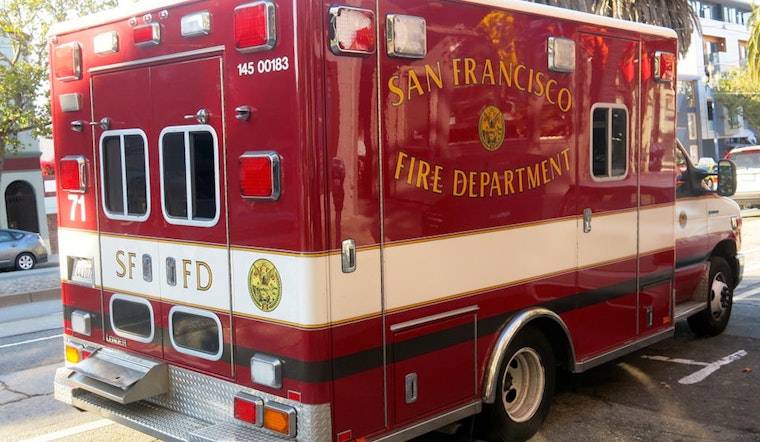 Published on July 23, 2018
Two people were hurt in separate traffic collisions over the weekend, including a skateboarder who suffered life-threatening injuries.
In the first crash, which took place on Saturday at 11:47 p.m. in North Beach near the intersection of Columbus Avenue and Union Street, a 33-year-old woman who was crossing the street was struck by a 69-year-old female driver headed eastbound on Union Street who had the green light.
The victim suffered non-life-threatening injuries, and the driver was not arrested, according to police.
The second collision occurred last night near 20th and Guerrero streets in the Mission at approximately 6:50 p.m., where a driver collided with an unidentified person on a skateboard. According to police, the victim suffered a serious head injury, and there's no word on their condition.
The driver remained at the scene and was not arrested.
According to the Department of Health, both of the locations where these collisions occurred are on the city's high-injury network—the 12 percent of city streets where more than 70 percent of the most severe and fatal injuries occur.
Anyone who has information about either of these incidents is encouraged to contact SFPD via the department's anonymous tip line at 415-575-4444, or text TIP411 with "SFPD" at the start of the message.
Here's why we usually don't include suspect descriptions in crime reports.